this is about 90 percent of the races for the 2008 race season in North America. only a couple of these are not definite and one or two mountains have not been released yet.
thanks to J. Ford for for putting this together.
Good luck and happy trails!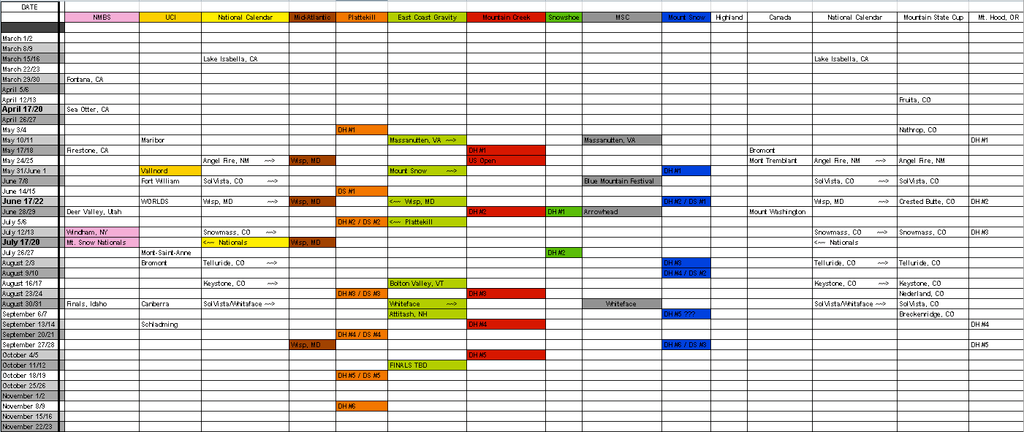 ignore the highlighted races that was just for my reference.