I somehow managed to stay out of trouble this year and promised myself I would make my 2008 ride even better than the last. So I hope you guys agree I met the challenge ...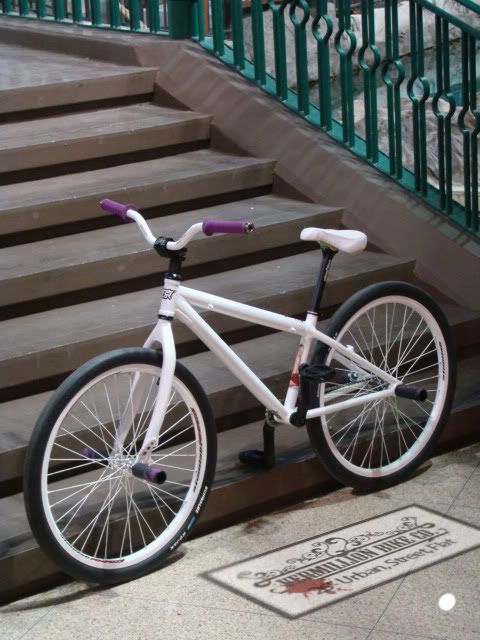 Mucho inspiration from Japan and China by sticking with a minimalist build with simple graphix. Gotta admit the Jenna J. pic on the seat tube I couldn't resist. lol! 75% bmx flatland with 25% urban street style probably could bring the weight closer to 20 lbs. At 21 lbs. its one step forward in the past 3 years of "cruiserflatland" tradition.
I don't think I could've done this without the help of Atomlab, St Martin Bmx, Supercross Bmx and some very good people in Edmonton and California. Props!!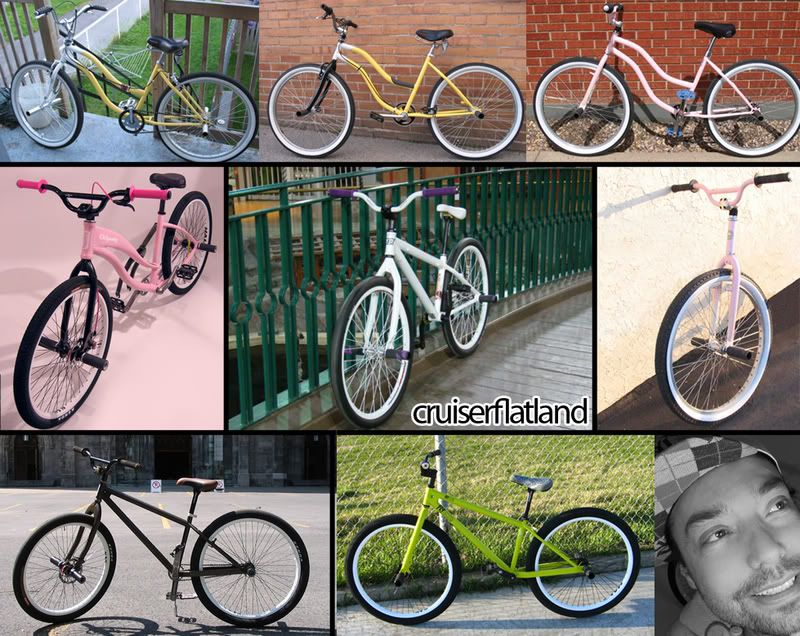 I say you gotta live your own way,
Viva
to having fun, man!!