just finished building this on friday.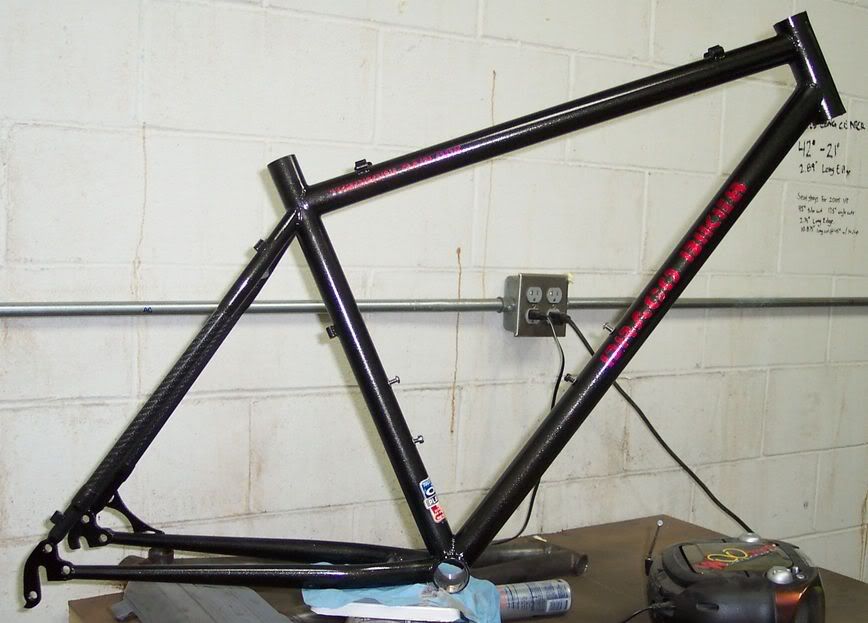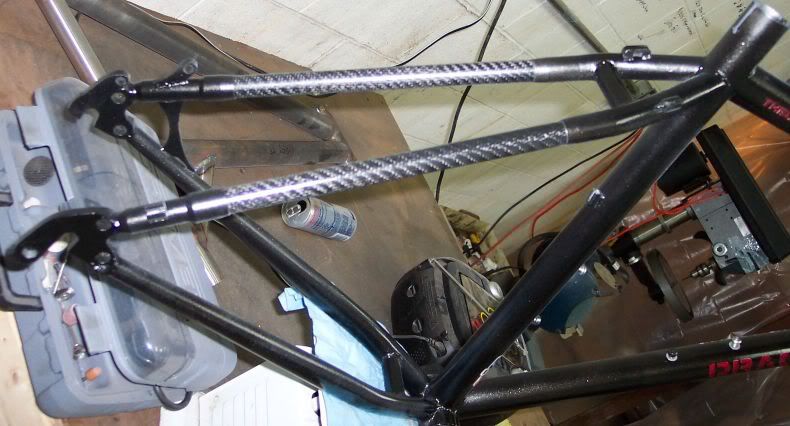 It rolls in at 3.72lbs with paint.
Features TrueTemper OX Platinum tubes with stainless steel lugged carbon-fiber seatstays. Disc only.
The rider of this bike has it built nicely with a mix of sram, fox, and thomson goodies. it'll roll in around 22lbs when its fully built.... with a possibility of it dropping as low as 21 with nicer wheels and bits.
inaugural ride was today on borrowed wheels and results were positive. stiff, light, and smooth.
I just think it looks great.