SO today the plan was to meet and noon and ride . well I'm going to ride over, and around 11:30 am it s raining and 38 Degrees , a really good combination for Hypotherma, but what the hell you only live once , so I ride over the Rain gets heavier , then lkets up then Mixes with snow , and the Conditions on the trail are snowy but a good grip could be had , so I got over to the meeting point , and there were 8 other lunatics ! so the 9 of us went off into the woods.
Today the silver turtle brought the Big hit, he needed some air time .
so here he is .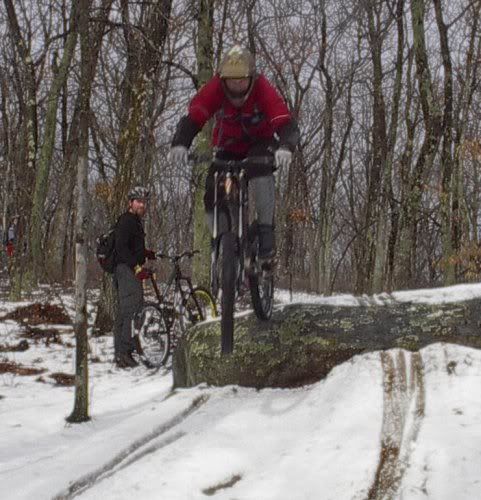 BadDNA followed but did not land so Good .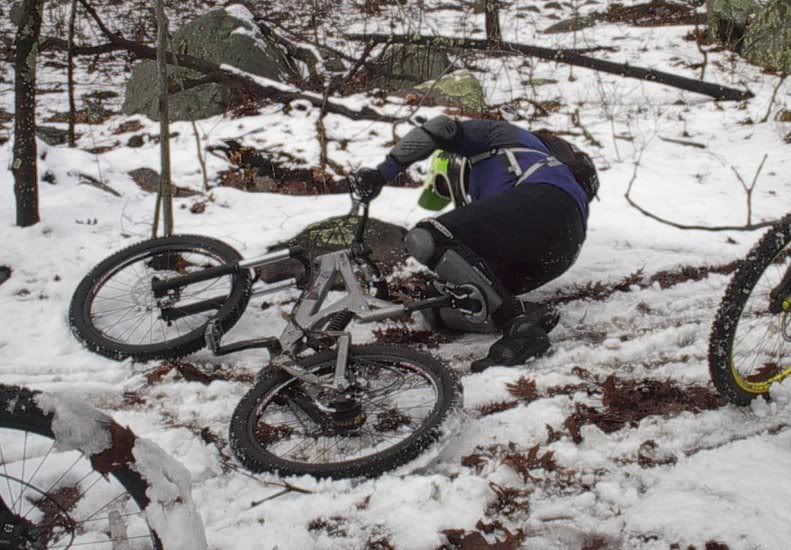 Slapheadmofo was having a good time too, but on this occasion , he would hit a tree after landing .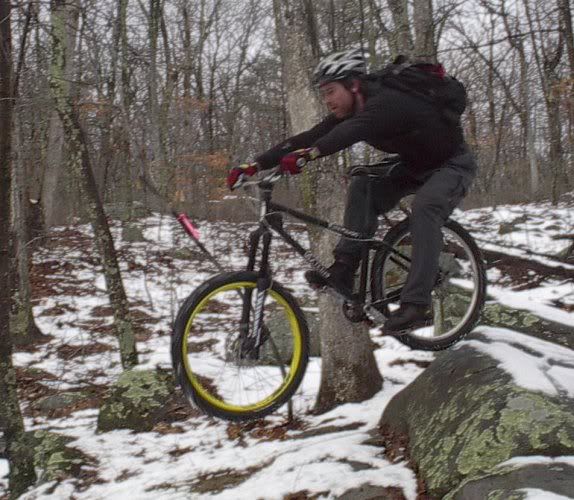 The rain had stopped a while before , but around now the Snows decidedto move in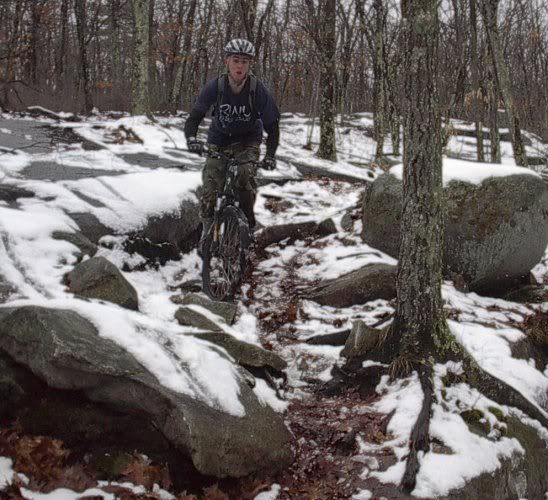 as we went through this section we would have our 1 and only mechenical a flat tire , so it wastime to play.
the silver turtle would show us the way to get up this thing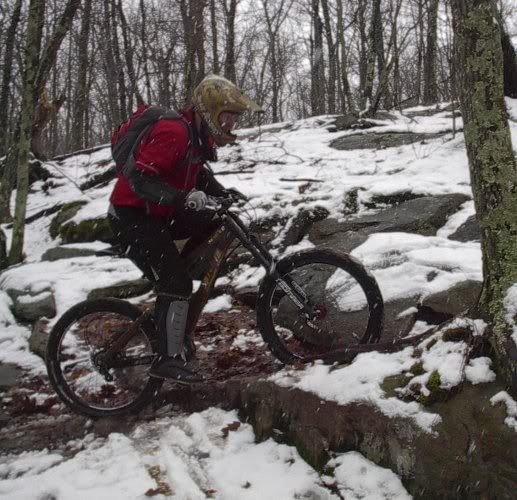 Slappy would have a very cold foot after this one .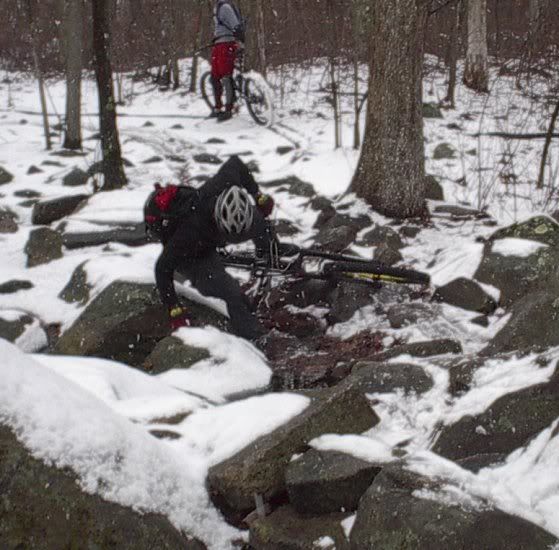 and we did work up a thirst, andthe weather kept things cold.
a down hill rock garden always Challenging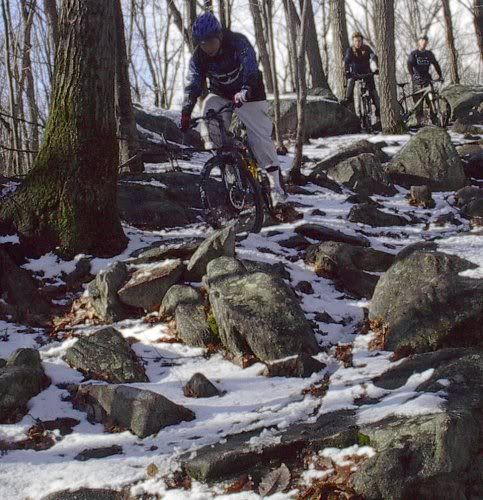 off camber , wet slippery rocks made what is usually a nothing somewhat iinteresting , youd find your self closer to that tree then you would have liked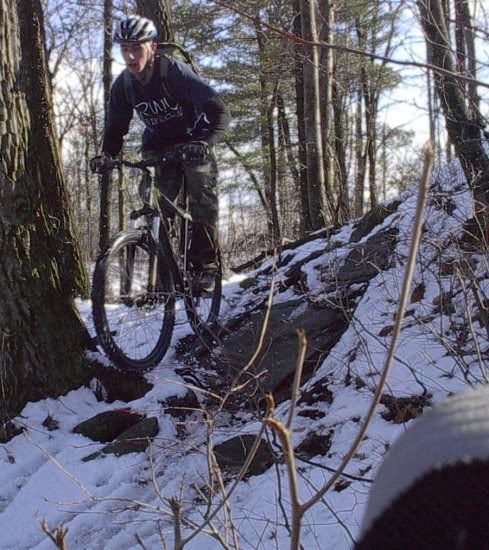 this was a little more tricky then usual today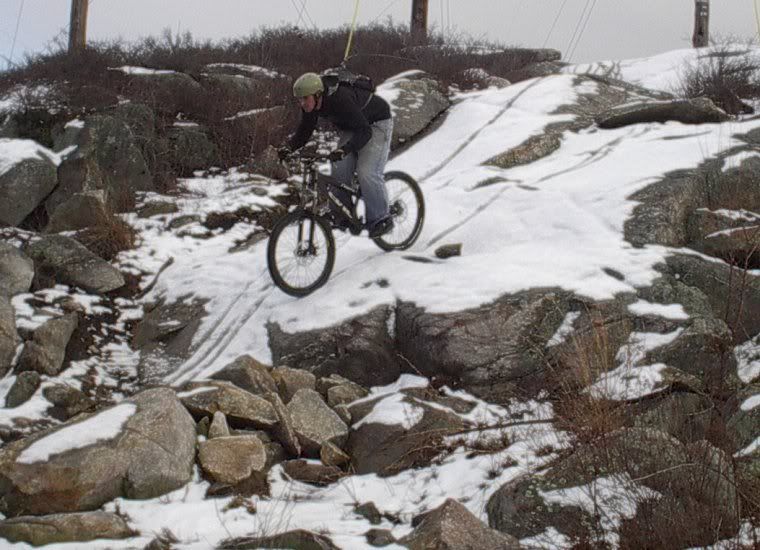 the turtle just need to feel air beneth his wheels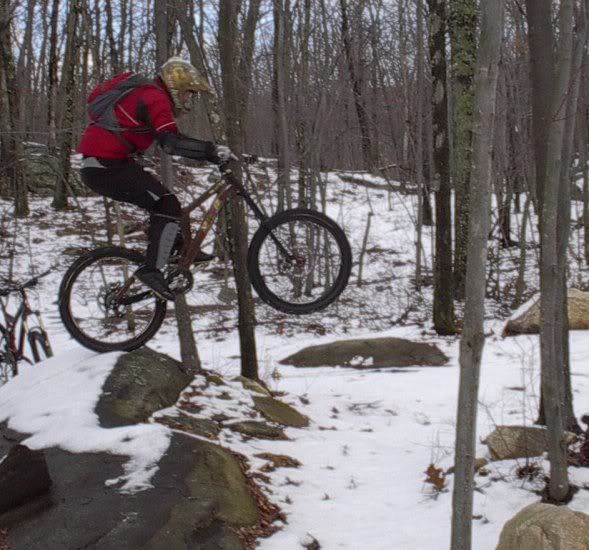 BADDna rolling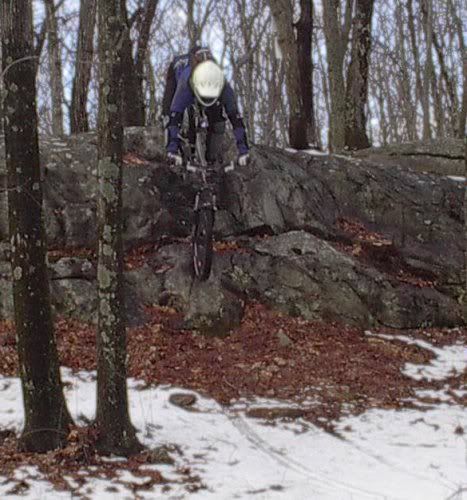 and finally up and over