Doing my Usual Thursday Night rides , it was a big one tonight , we had 10 riders
Me, IF_rider , Berkshire_rider, SloMoJo, Ben-O , Mike ,Phresh, BADdna , Quo Fan and his Girlfriend.
I think they are all ( except me ) in this picture . it was dark out
But with 8 HID's out there , when we all looked atthe same hting it was pretty bright!! also BADdna had one of those Trail Tech HID setups , and it looked pretty dam good !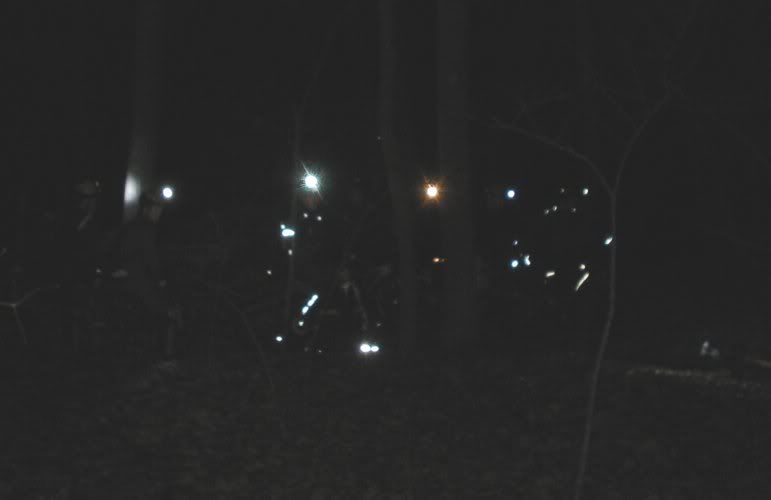 Considering the weather people were perdicting rain all night , it was a great night for riding , and we did not see a drop of rain.
Here is Berkshire_rider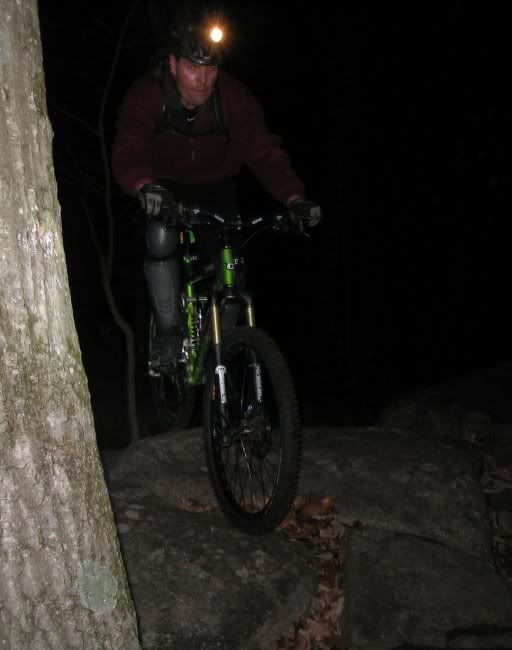 IF_rider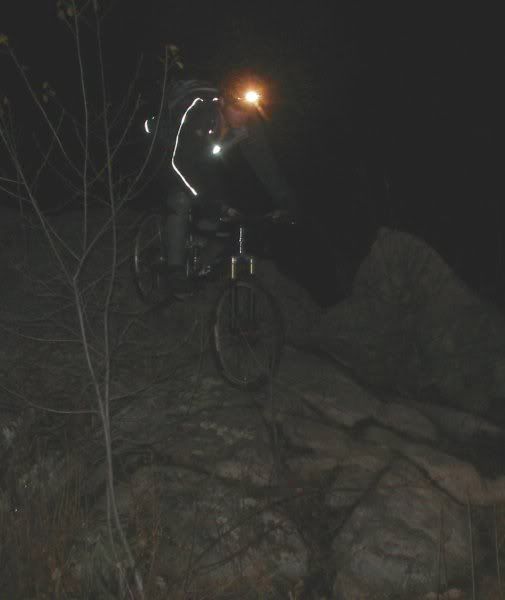 SloMoJo
Mike on his Single Speed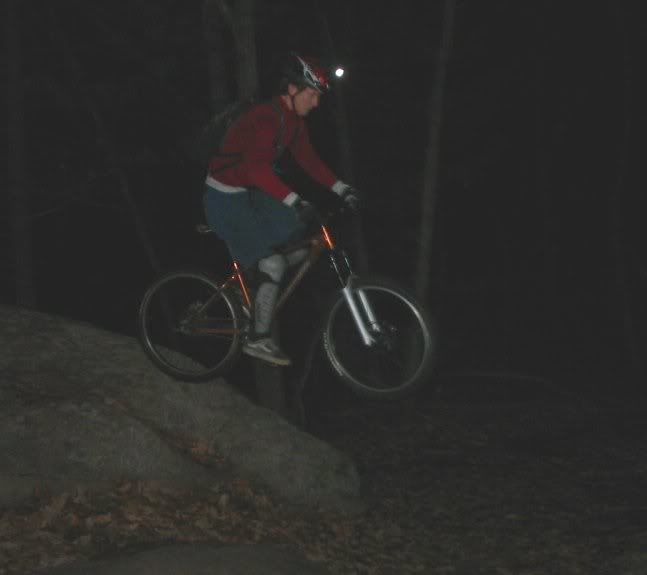 IF_rider doing a Rack garden that is partly underwater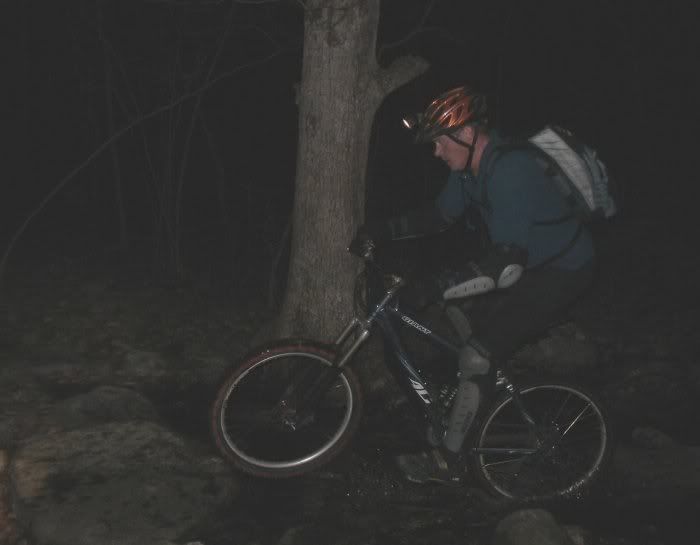 And Fianlly Quo Fan doing a creek crossing.