So here is a question for those of you who know bike sizing stuff. I am 5.11, and usually right between sizes. Whats the deal with TT measurements (or reach for that matter) I generally believed that you got the biggest bike you could, since it was more stable, but as the years have gone past, i have now switched to small bikes. Medium Demo 8, Large jedi (more of a medium) Small superco (with pedal/front tire overlap) and this year, a "large" (medium) zerode. I always run a short 45 stem, because each time i try something bigger, it feels too long and wacky. Next year im lookin at bikes, and i am wondering, do i get the super short bikes i like, or would it be beneficial to ride a longer TT.
FWIW, i love my medium zerode, but i am tossing the idea of a real large around in my head since i can go either way.
EDIT-will a longer TT improve front tire traction? I tend to ride real far back on the bike, similar to Brendog's type of posture.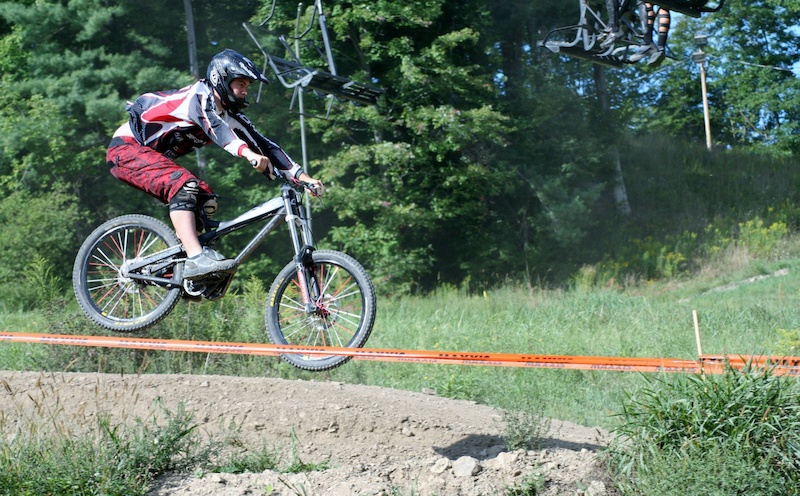 Last edited: