Got an email from Berkshire_rider and the Silver Turtle ( dirtrider2) that they were going to Sutton, so I figured I'd join them . we met up and got riding !
Here is Berkshire Rider railing a Natural Rock Berm
Dirtrider2's turn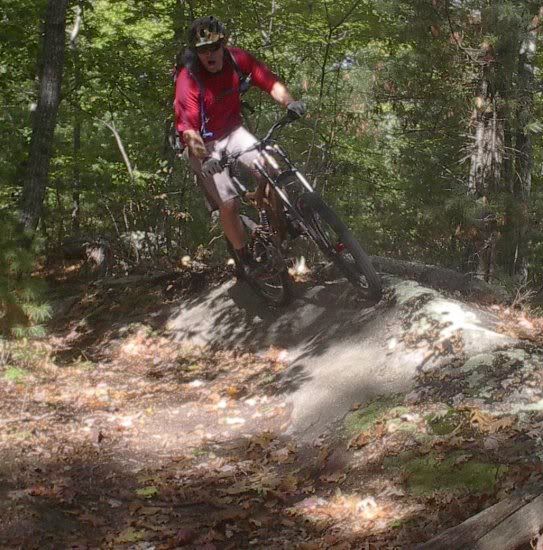 and Dirtrider2 was riding his New Frame a Big Hit3 so we swaped aout and gave it a try
here Berkshire rider doing a double role on it
Dirtrider showing how to do it with style .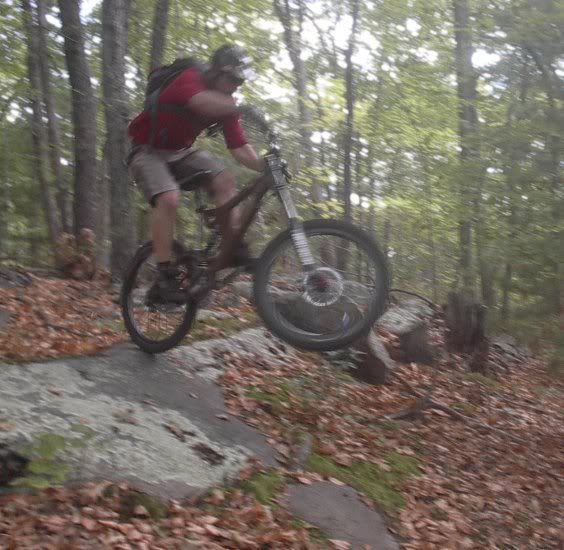 We next was my tuirn to ride his Big Hit3 , yes it is a Couch on wheels .
so He was riding my FSR XC , and he was behind me s o I didn't what happened , but I herd it , over the top the silver turtle went.
well That flip flop left me with out a front brake , sincethe pin on my Brake lecer was now missing. we were trying to make it work with a Wire tie, when Berkshire rider found the pin, we it wouldn't stay in but it fit , so we put a couple of stickers on the brakes and that held the pin in for therest of my ride.
well we got over to Resivour #6 , since this is really all water company property , I was here earlier this year , and this was Full then. here Berkshire rider riding down the rocks into the resvouir.
I went in too, and here saw the markings for the water level, yeah its low!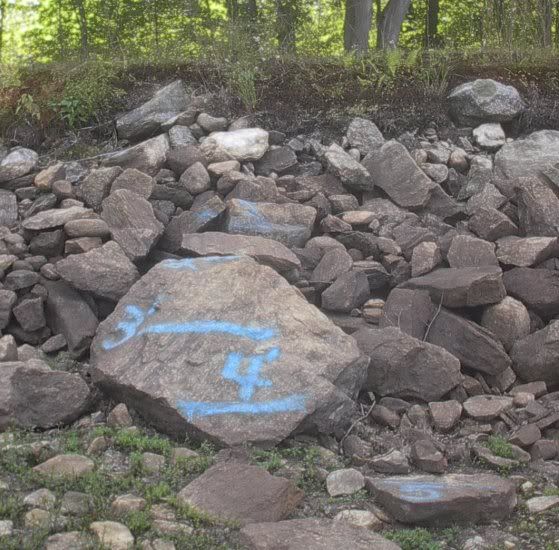 Berkshire rider coming up a rock
some one else was out there , giving directions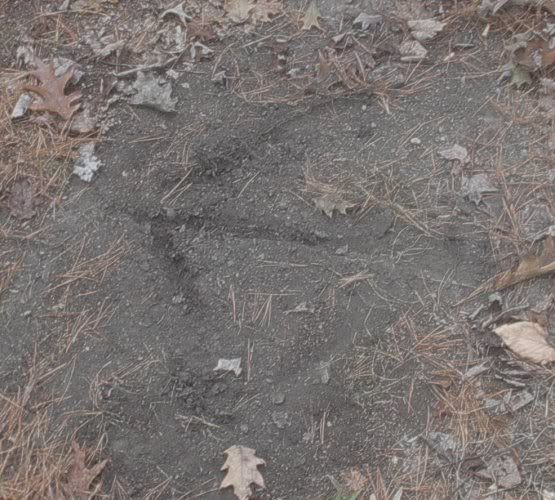 and finally Dirtrider2 , down some nice rock work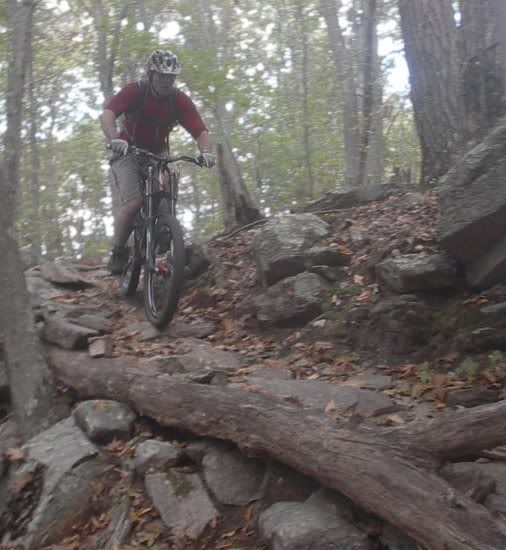 here is the GPS track I made of the ride, yup its some tight single track lots of trail in small areas