I fixed up some of the old bikes today, so I thought I would get some pics of them all together.
My old 2004 P3, my Dad's 2007 P3 and my Brother's old 2005 P1.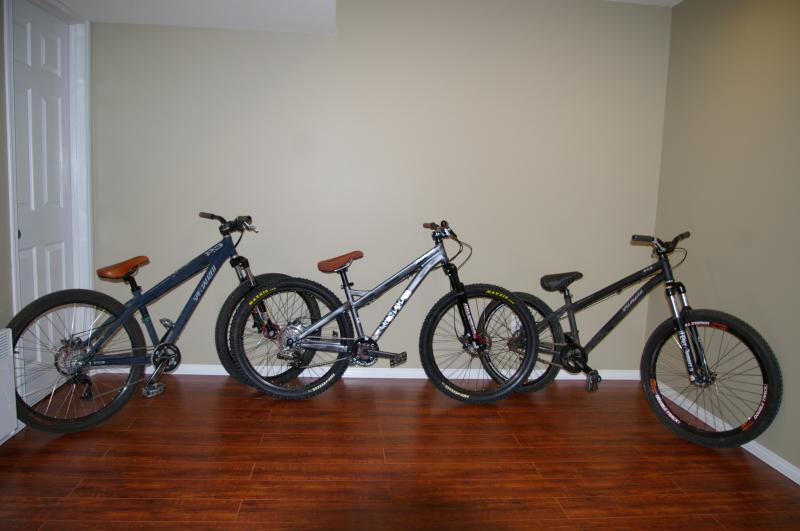 My 2007 P2 cromo, my 2008 Wilson 3 and my Brother's 2008 TOP.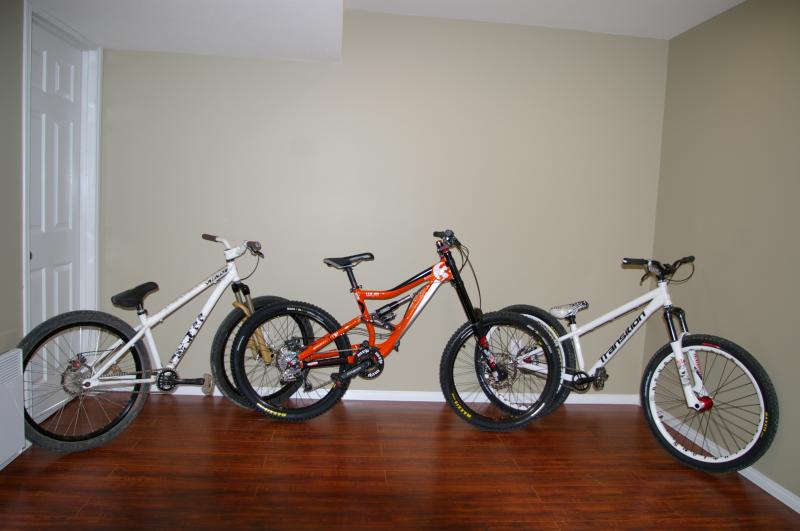 I think I need a bike rack...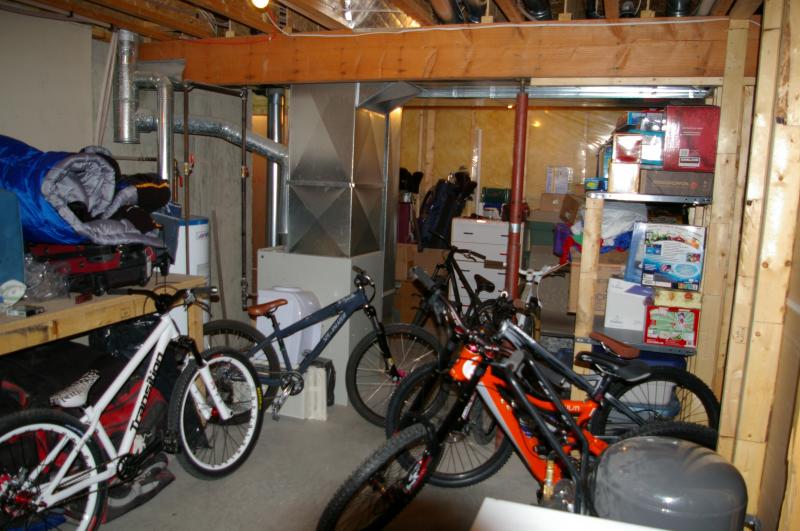 I hope you guys like.