Built up yesterday for first ride.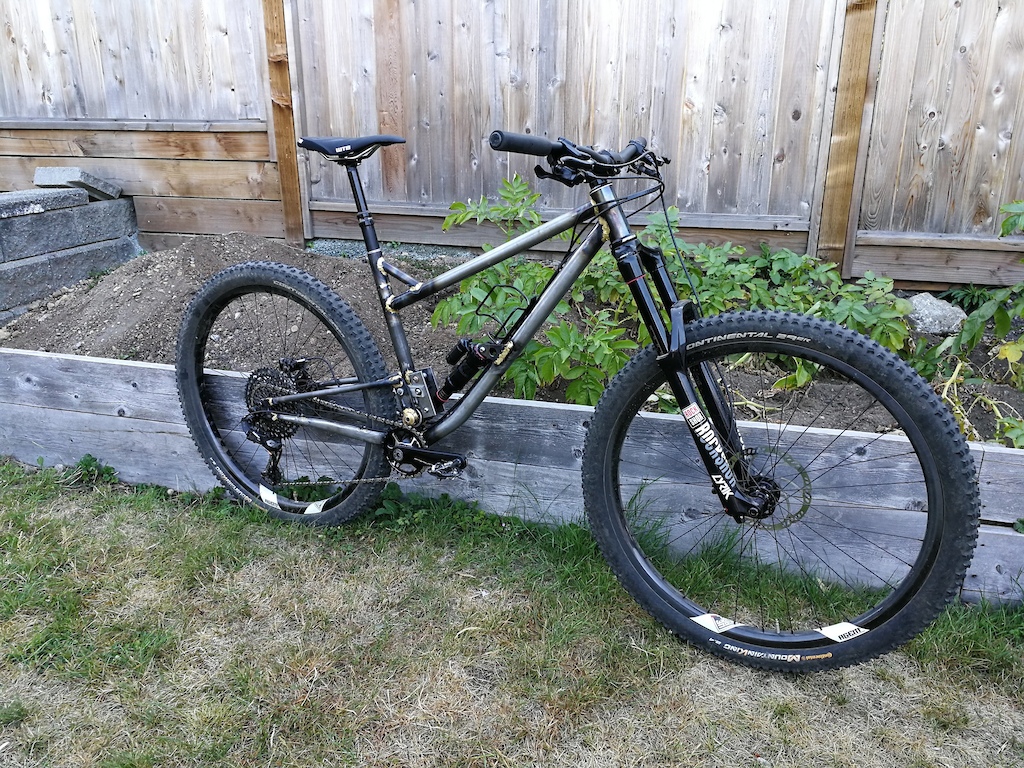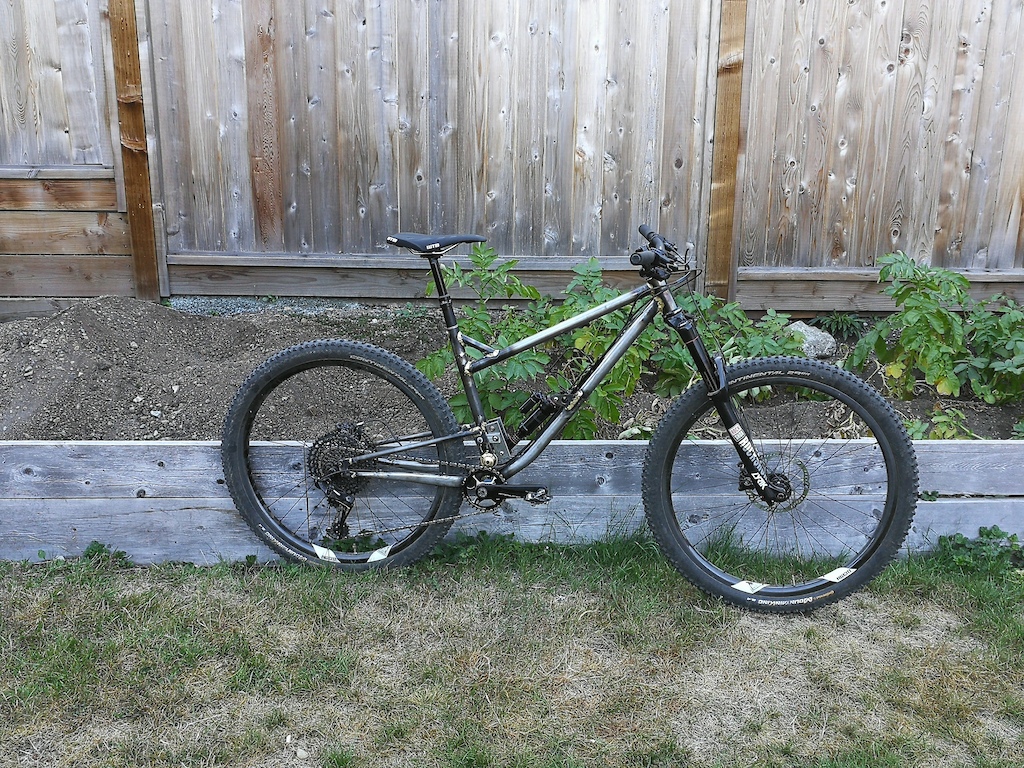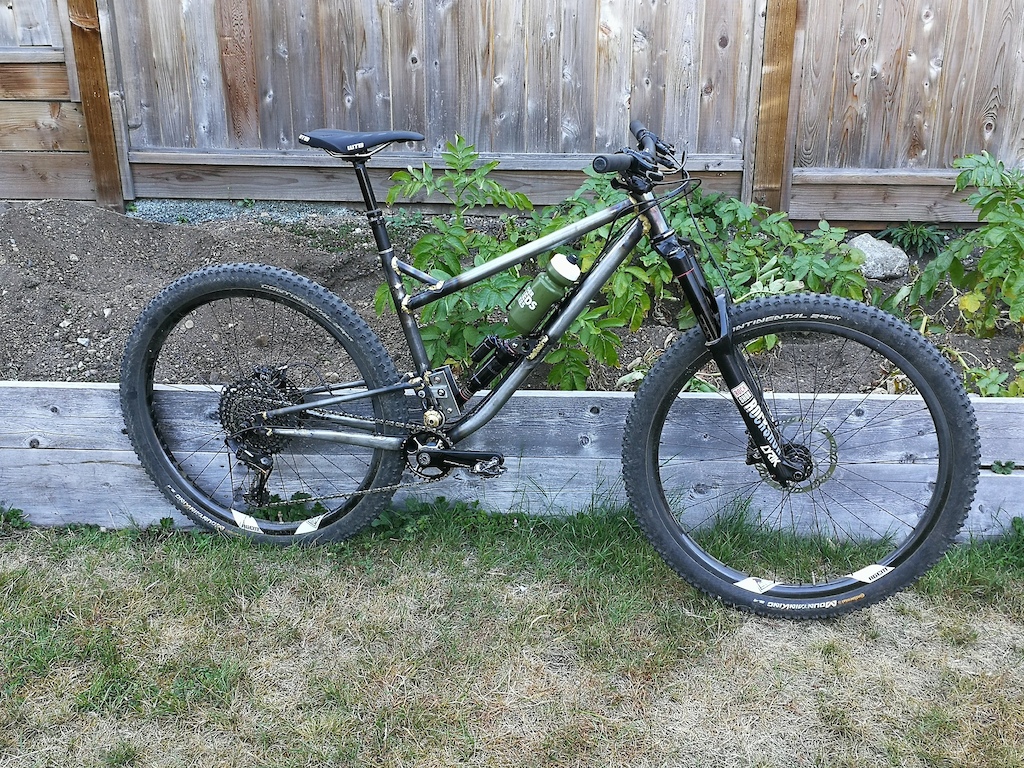 63ha. 75.5sa. 465mm reach. 440mm chainstays. 1260mm wheelbase. 327mm bb height. 160mm fork. 144mm rear travel. Suspension is progressive with a LR from 3.05 to 1.78. Shock is a Super Deluxe 230x65.
This is the second full suspension I've built, the first one being a classic single pivot. I wasn't happy with the linear nature of the straight single pivot and worked out a linkage that gets a progressive LR. This linkage works the same way as a TR500/Pulse/old Turner DHR, I fiddled around to get it to work with the shock stuffed as low and back in the frame as I could. The links need to go back into the mill and get cleaned up, they were made at 4am Sunday morning so I could ride it this weekend.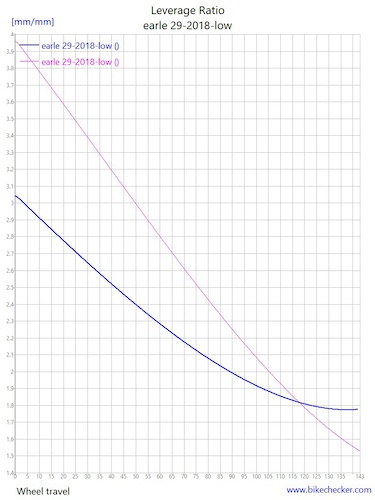 Leverage Ratio
The pivot location is set to give it a slightly high amount of Anti-Squat than the norm of 100% that most bikes are using. Here in the Sea to Sky everything is pretty much straight up then straight down so the high anti-squat will climb firm without needing to lock out the shock and I don't really care that it will firm up if/when I get on the pedals on a downhill.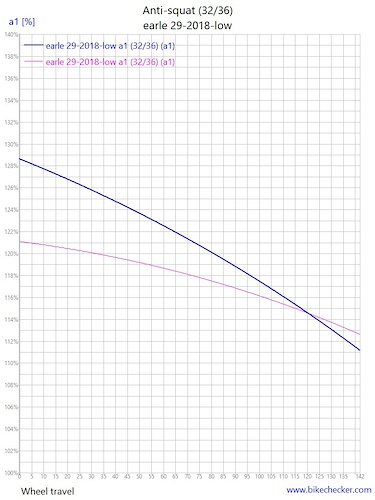 Anti-Squat
Anti-rise is...whatever who cares. With the single pivot design this is what it is once I set the main pivot to get the anti-squat where I wanted it and as much rearward travel to the axle path as i could (limited to what you can do here).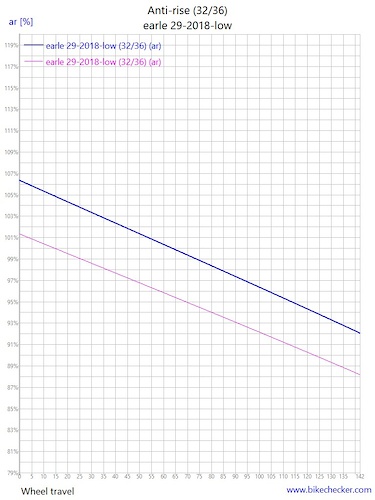 Anti-Rise
I am not an upstart framebuilder looking to sell frames, just a guy building in my garage for now. I'll post more on the process and my limited tooling and some of the design work.
Last edited: