Thanks to a new transmission, and four new motor mounts @ $3059
recently, my idea of some super nice DH rims went out the door. Currently I have brand new, came with the bike, Bontrager King Earl rims.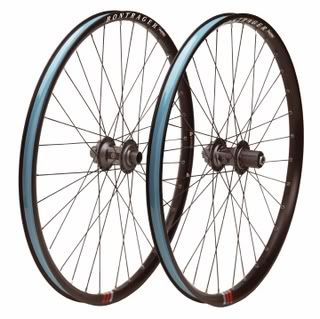 I've read a post here on RM about a good ram into anything kind of rims that are cheap and several said, Bomber's. So I looked into Bombers. Cheap there are, yes. But am I upgrading to a Bomber, or downgrading from Bontrager King Earls?
Reason I'm even questioning. I don't like carbon fiber. Some dude was bragging about his carbon fiber bike, I think it was a single pivot Mountain cycle, and he followed me and a buddy on a flat part, we all went over this log and when he went over last, we all heard a loud, CRACK! My buddy and me rode away while this dude got off his bike and was nervously looking all over his bike for the damage.
Here is the part carbon fiber bontrager hub.
Considering I heard bad things about Manitou Dorado's carbon fiber castings cracking... I noticed my hubs on the King Earls are part carbon fiber. Now I'm not jumping cliffs on YouTube, but I don't want potential failure on ANY of my bike parts if I can avoid it.
Am I upgrading to Bomber's or Downgrading in reference to a set of King Earl's? Both are the same width and spoke count I believe. It's just the carbon fiber hub that scares me.