<b>WAY</b> Dumber than N8 (to the power of ten alm
My younger brother is getting married in Boulder the end of September. I was thinking this would make a great time to get a bike road trip in. I've not done these parts of the world late in the season like that.
It'd go something like this: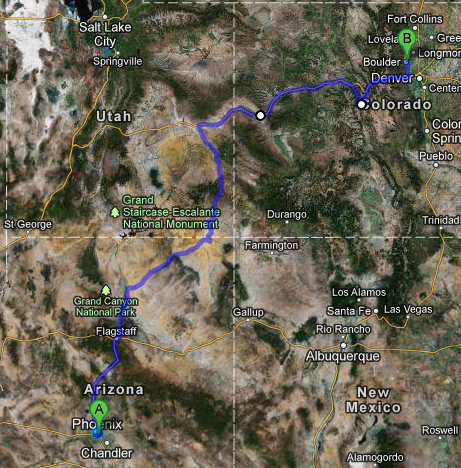 Think I need to worry about weather at that point? I was thinking I could make a pretty good road trip out of the deal, could bring the XC, the DJ and the DH bikes.
Anything I need to worry about other than riding myself into the ground or running out of beer in Utah?