new bikes from cannondale
Cannondale has been making high end bicycles for a long time now, so its no big news that they came out with new bikes. However, these new bikes are quite unique. After nearly two years of planning, Cannondale last weekend called a global summit in Gran Canaria to announce the release of two new bikes—the 130-millimeter travel Rize and the 160-millimeter Moto.
Introducing the new Moto
Moto 1 - Claimed 30.40 lbs.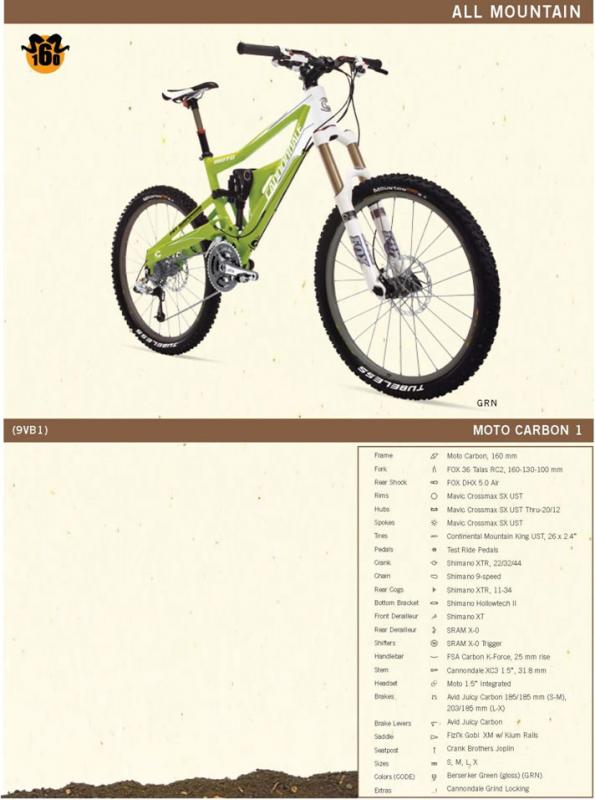 Moto 2 - Claimed 31.50 lbs.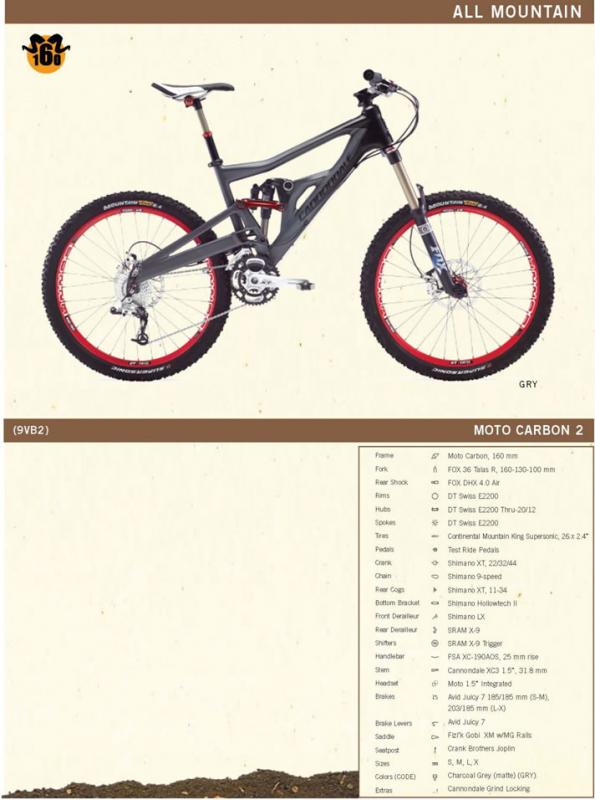 Moto 3 - Weight soon to be released.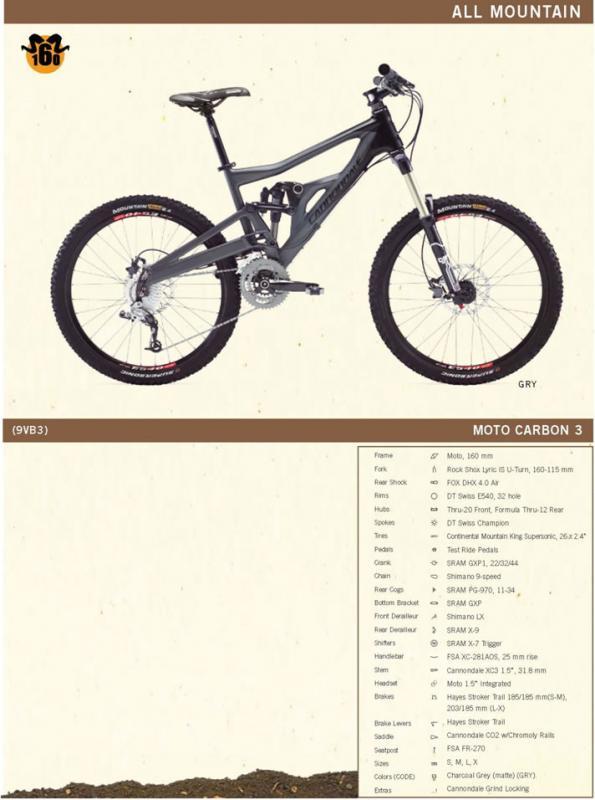 Logically named the Moto, Cannondale has created a 160mm all mountain speed demon. Utilizing carbon triangular link plates, and a carbon based frame, the Moto is designed to be as quick, and light as possible. However, without an alloy version, the price is going to be the only heavy thing, coming in somewhere between $3,899 and $6,499, depending on the model. Cannondale is still in the midst of deciding whether or not to create an alloy version of the Moto to bring down the cost a bit.
And the new Rize
Rize Carbon 1 - Claimed 24.10 lbs.
Rize Carbon 2 - Claimed 25.95 lbs.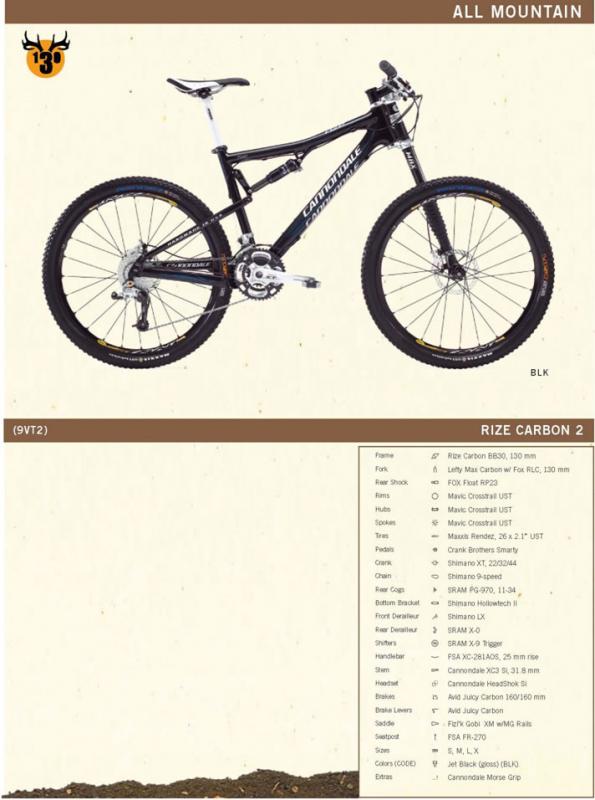 Rize 3 - Claimed 27.90 lbs.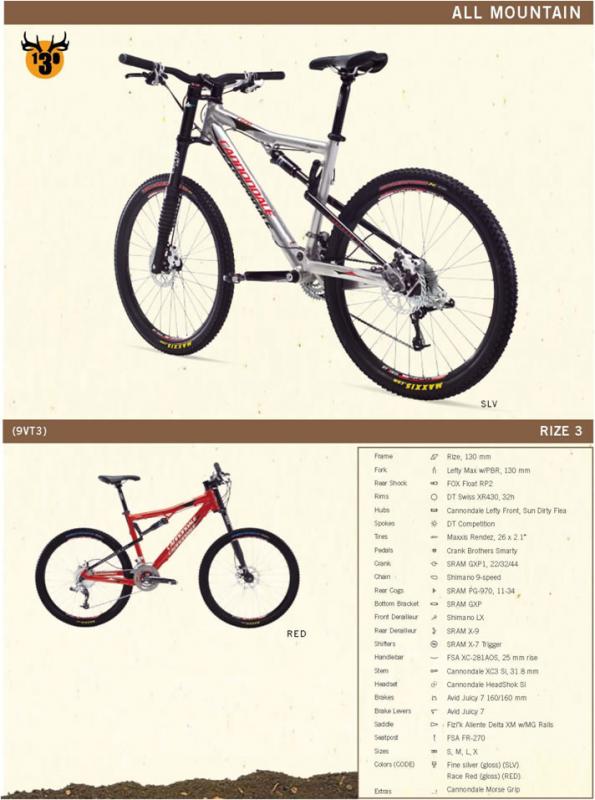 Rize 4 - Claimed 29.40 lbs.
http://i4.pinkbike.com/photo/1783/pbpic1783588.jpg[img]
Rize 5 - Claimed 31.25 lbs.
[img]http://i4.pinkbike.com/photo/1783/pbpic1783587.jpg
The Cannondale Rize, which is replacing the 5.5 inch Prophet, utilizes 130mm of travel, and Cannondales new PBR Lefty fork. Borrowing Srams SoloAir technology, the PBR is the lightest 130mm fork on the market, weighing in at 2.9 pounds. Tied along with the carbon fork, Cannondale is using a Carbon seat stay, which links up with there swing link, to provide Cannondales stiffest rear end, ever. The high end build weighs in at 24 pounds, and carries a price tag of $5,499.