A friend of mine wants to buy his first DH bike, he has experiance with bikes, mainly BMX and MTB hardtails and has done some DH.
Hes looking into a Cortina DH bike with lots of good stuff on it.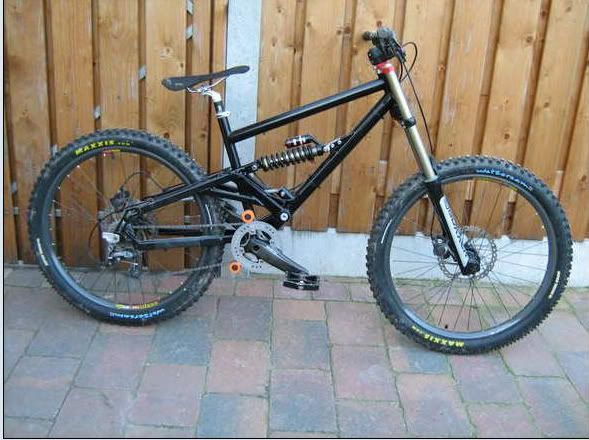 Frame: Cortina DH
Shocks: RockShox BoXXer 20cm GERVISEERD!!
Manitou swinger 4way 23cm NIEUW!!
Wielen: Naven, Hadley 12mm A, Hope 20mm achter
Velgen, Mavic 321 disc
Spaken, DT-swiss
Aandrijving: Shimano Saint Cranks + MRP chaindevice
Shimano XTR derailleur + shifter
Remmen: Hayes DH 203mm v+a
Stuur: Race face Diabolus + Truvativ Hussafelt stem
Zadel: Selle italia + Morewood pen
He can get it pretty cheap so thats not a big issue.
Im know nothing about the bike so Id thought Id ask you guys if its any good...
This is him btw so you get an id of his ridingstyle...
http://nl.youtube.com/watch?v=nszPuysHIP8