Der hund ist laut und braun
East of Bend is one of the greatest fly fishing rivers in the PNW and a VERY scenic secluded road ride. We rode about 50 miles and called it a day. I'm always so happy to do this ride because there is so much to look at and little worry this time of year of many cars. Enjoy the pics and pretend you are there right now!
Me at the start a bit bundled up. It was around 35 when we started and 58 when we got done. Quick warm up.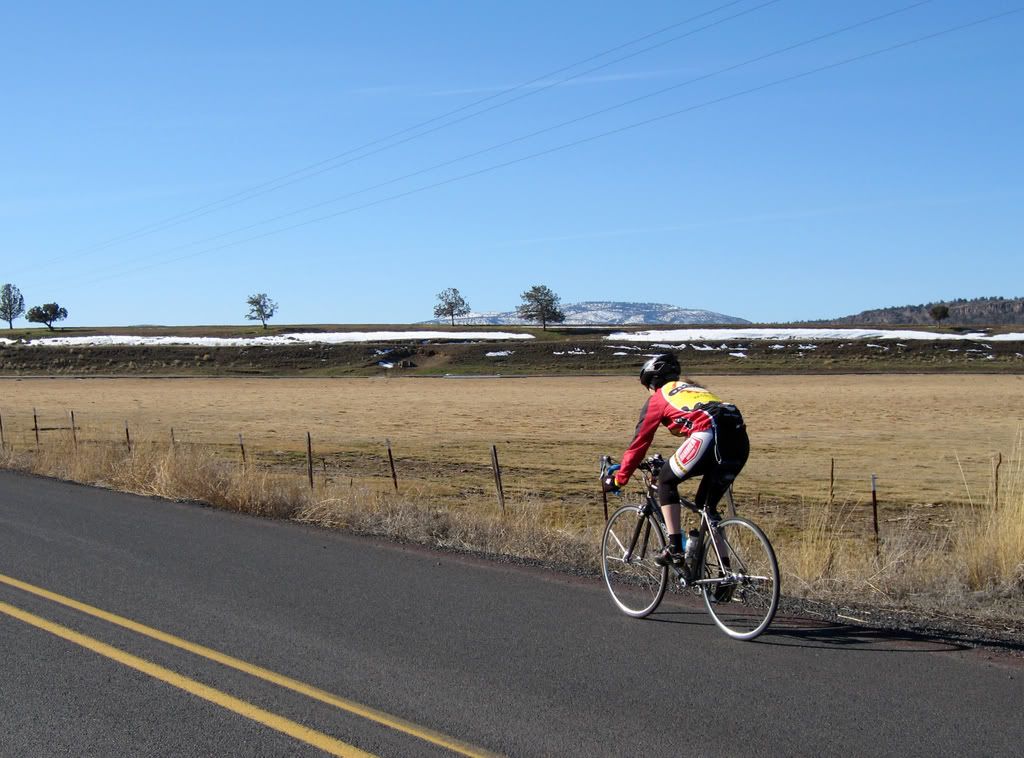 The ride is through the canyon along this river.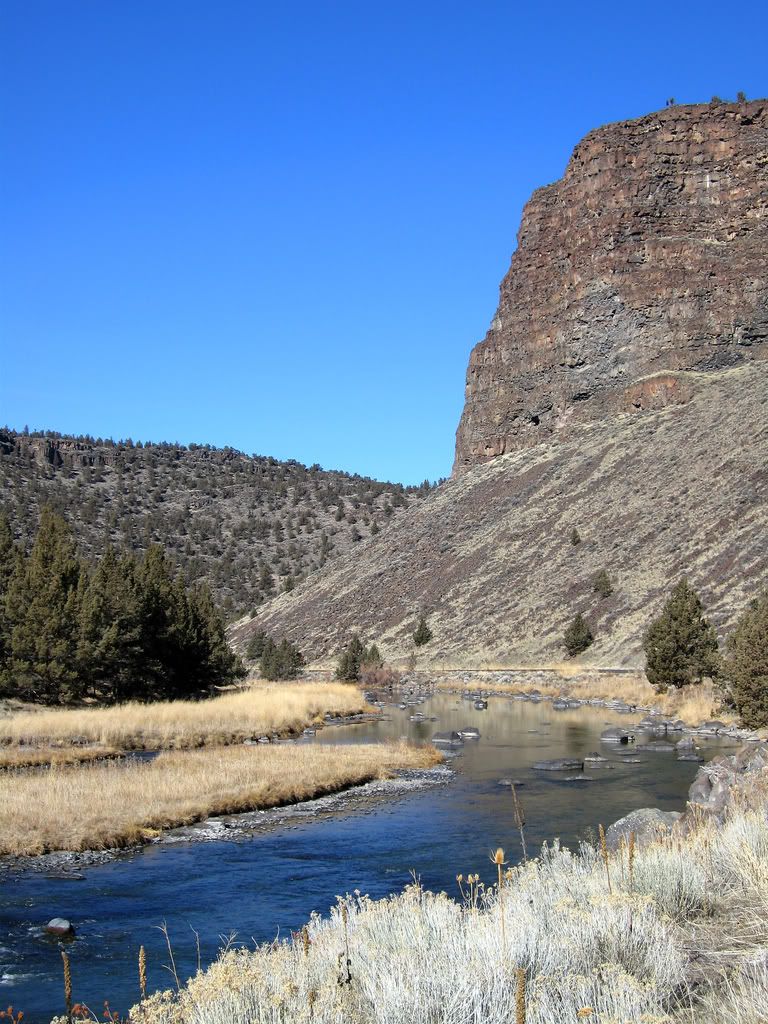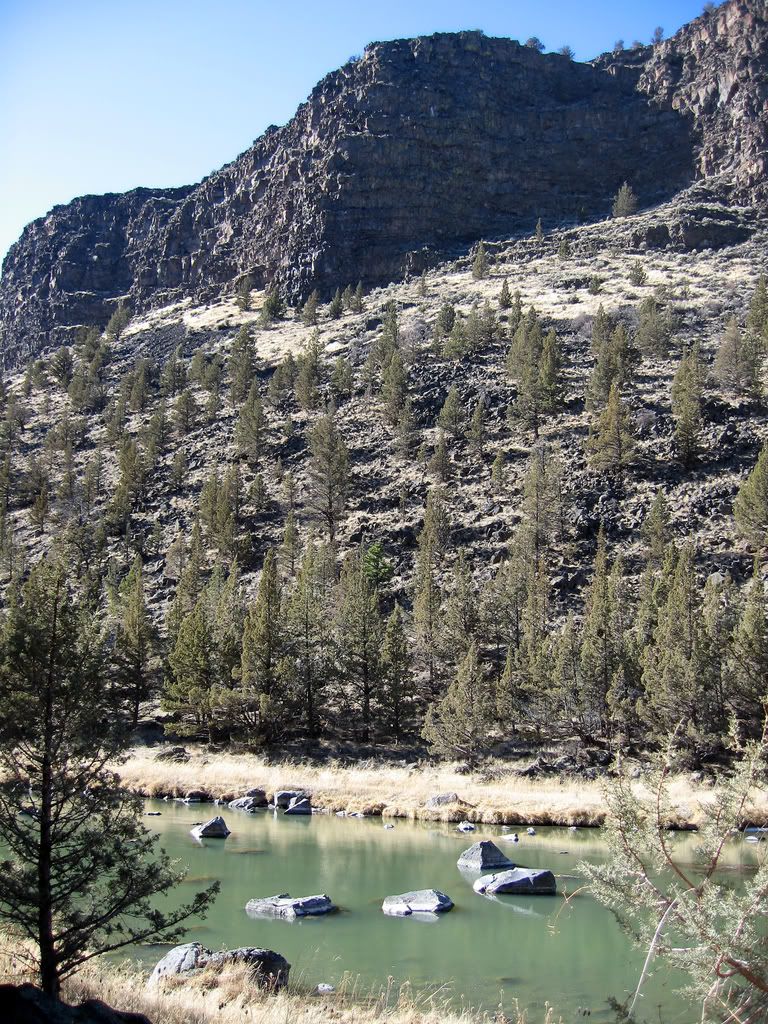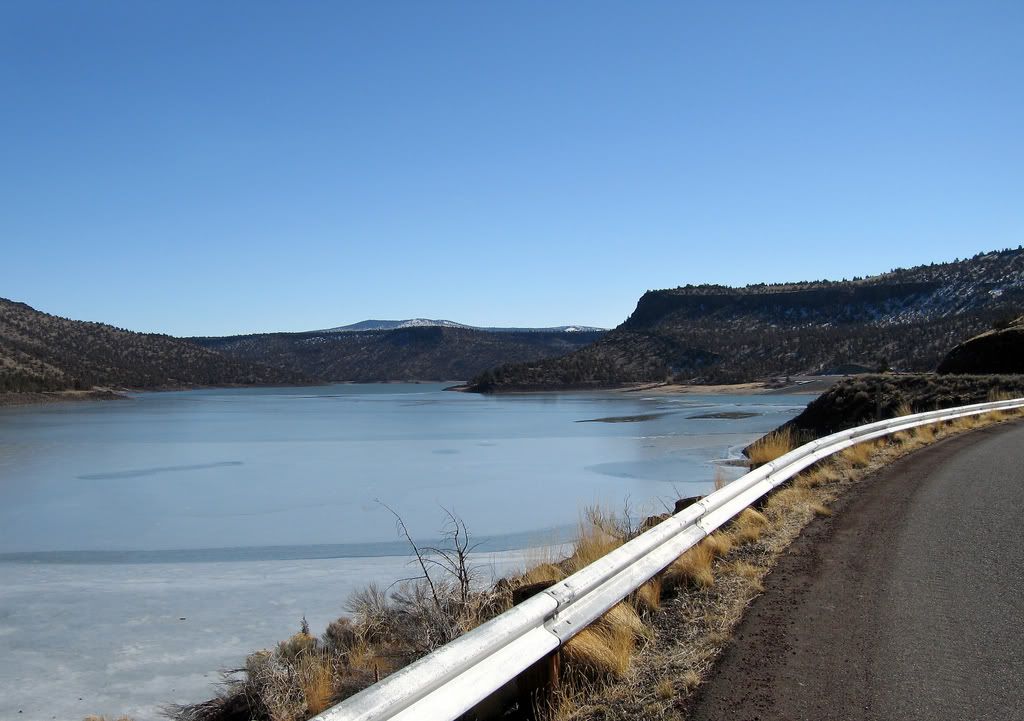 You eventually gain some altitude and cross over the reservoir before continuing to climb up. When we turned around to come back it was a fast decent for a ways and I got to tuck and fly!
I haven't done much riding this winter and have been focusing on skate skiing and nordic skiing mostly. My legs felt fine during and after the ride though. Sweet!