All of us here at the shop love dogs, so when one of the guys and his girlfriend got a chance to emergency foster a neglected pup they jumped in to volunteer.
Basically some guy in Miami bought his crackhead daughter a female Boston Terrier Puppy as a gift before she moved to Long Island. Long story short, the daughter didn't have time to train or care for the dog, and for the first year of it's life she spent most days locked in a cage too small for her to even turn around.
We let her loose in the shop, which is the literally the first time she has been free in an area bigger than a screened in poorch:
Can you tell she was excited?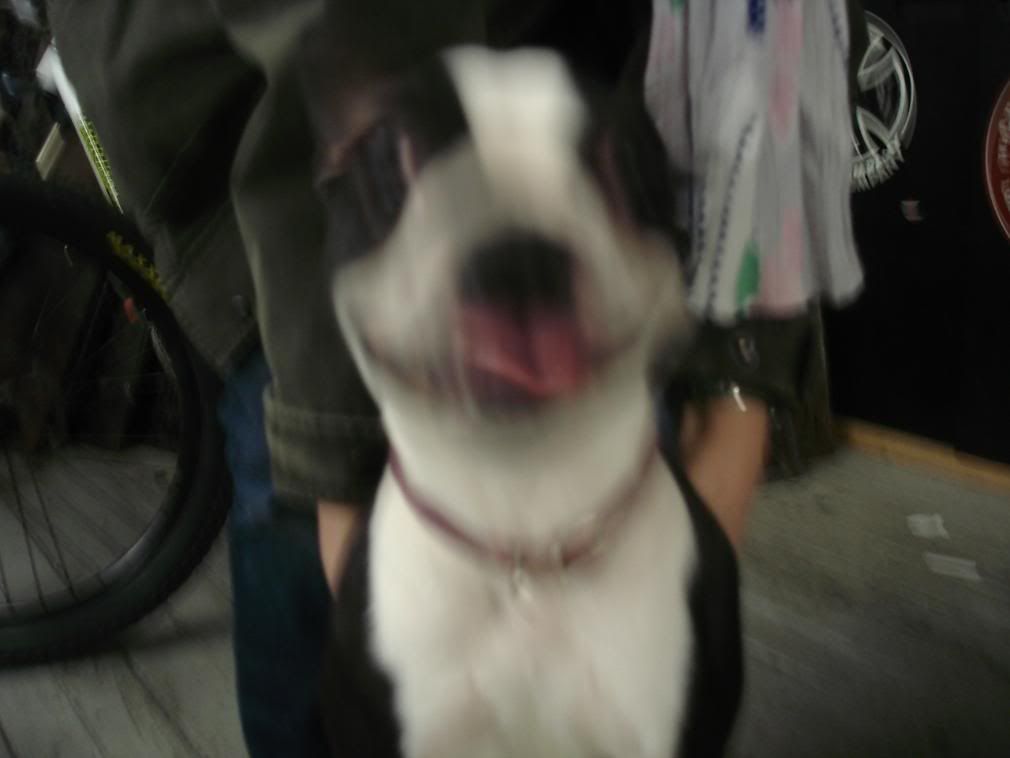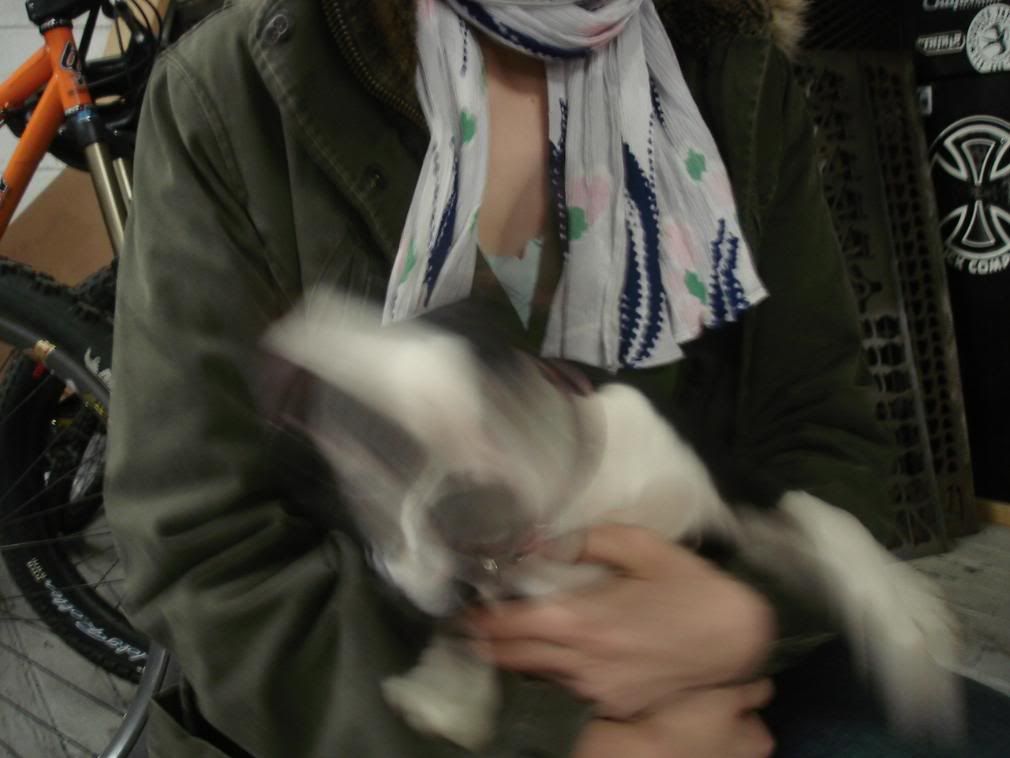 GOTCHA!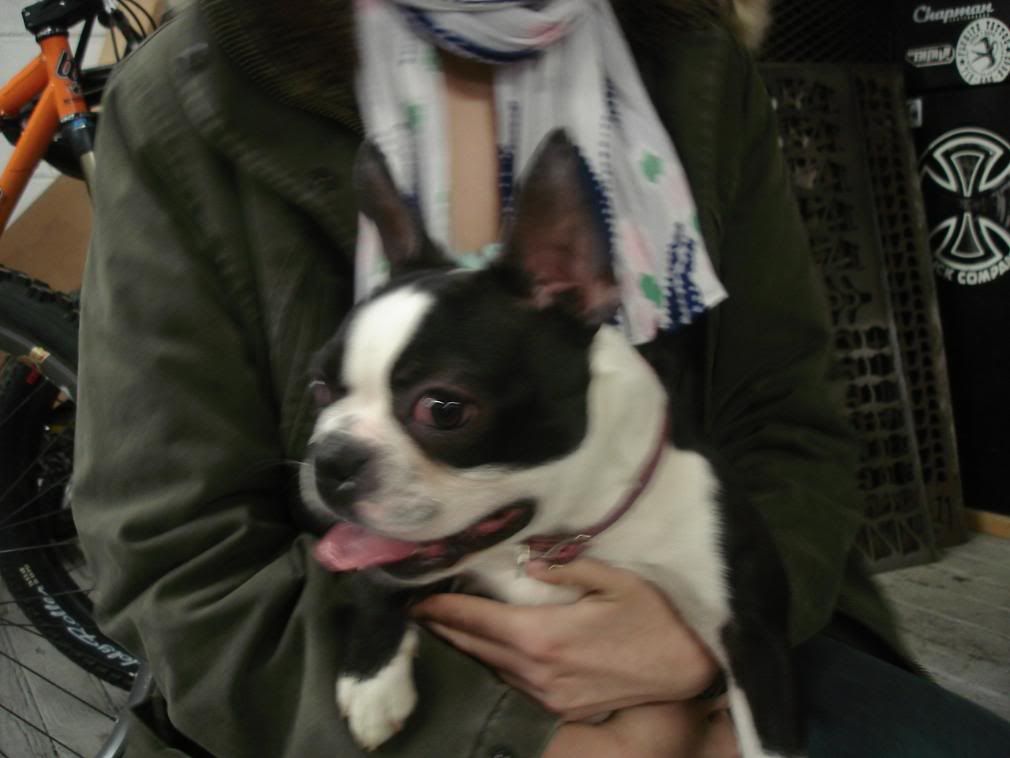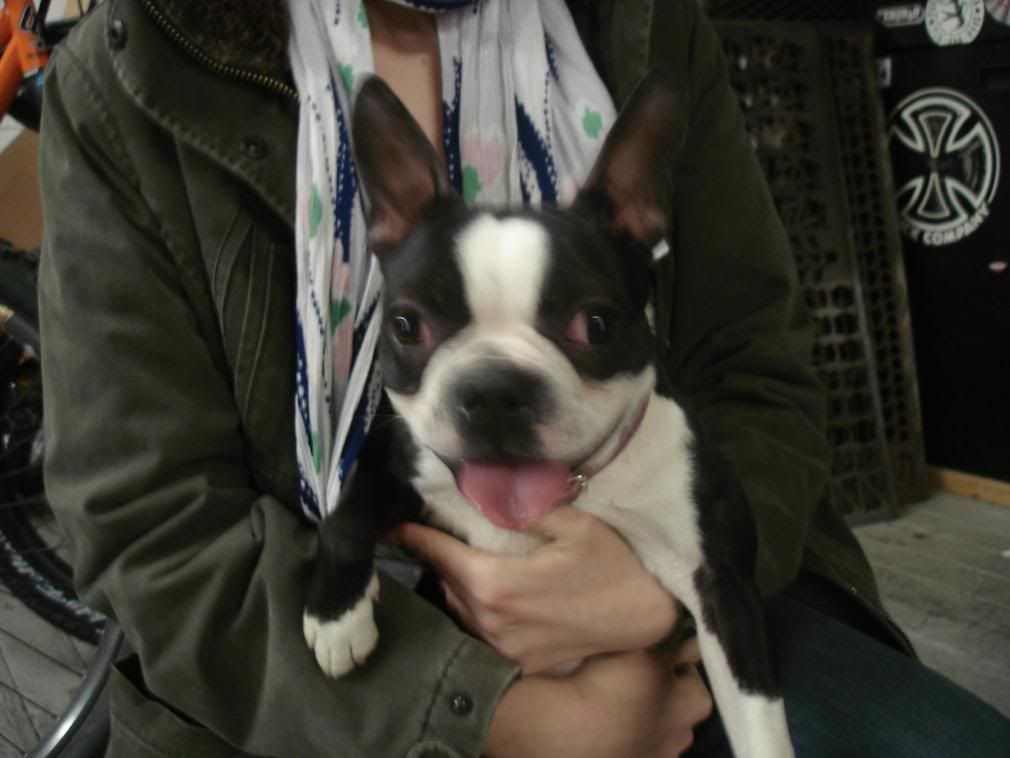 Bribed shot:
Pretty cute for a fru-fru lap dog.
Anyway, said dog probably doesn't have a name, and definitely wouldn't respond to one even if she did, so we're reaching out to the interwebz for suggestions.
Any ideas?
Thanks a lot!