This is my personal Spooky Darkside. I designed it to be a fast, stable, mindless XC weapon. Built mostly of Easton Elite, with some custom formed stays, this round was tacked and welded by Chris Herting at 3D racing in Durango, CO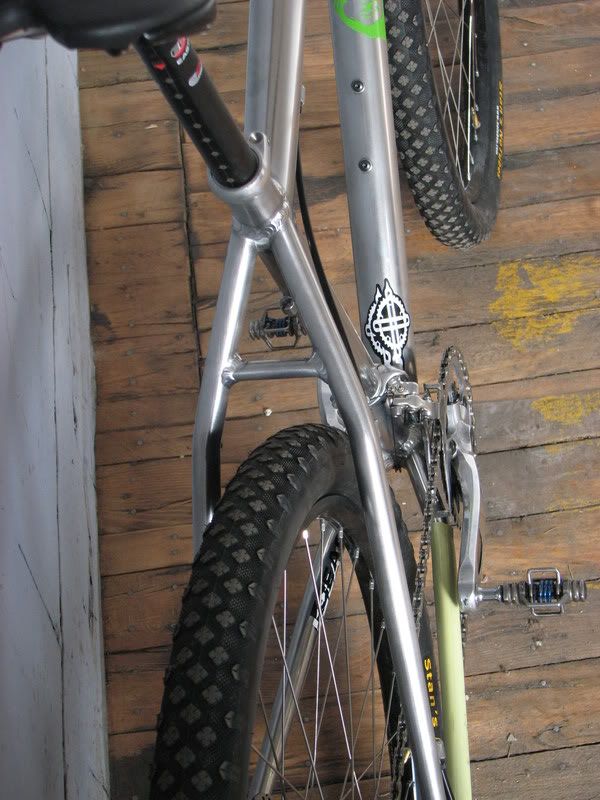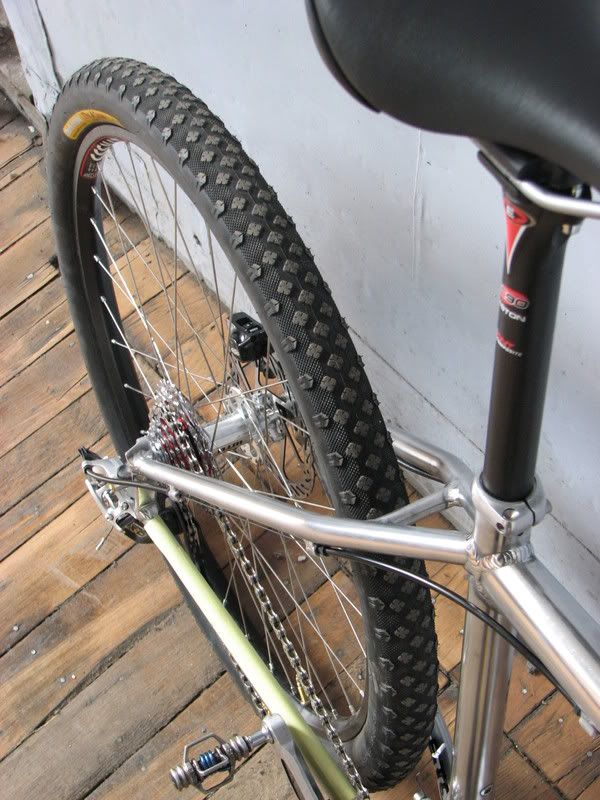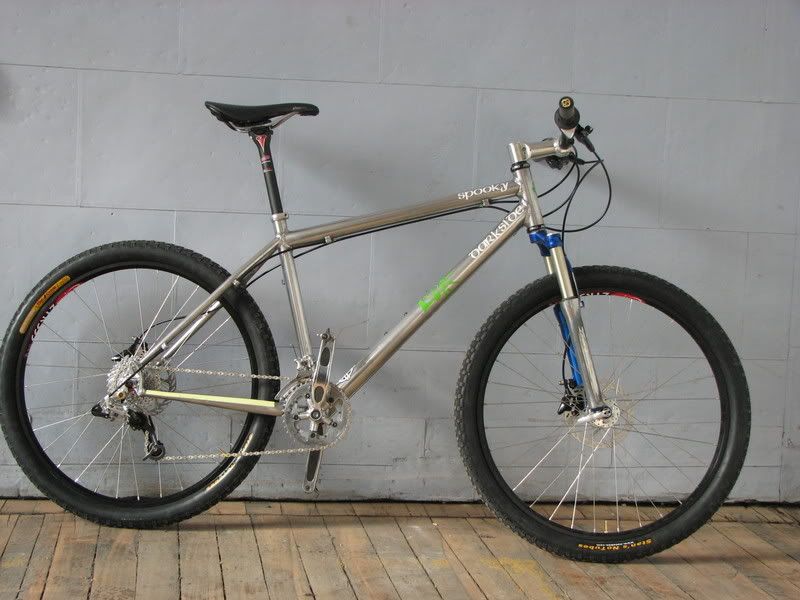 17.75 pounds as is (on our shipping scale here at the facotry). I still need to shorten the cables, cut the seatppost, install my carbon Ti Aliante instead of this OE takeoff and install the Phil Ti BB and 160/140mm Stans's rotors and my ZTR race wheelset. I figure that will get it down to 17# even, and still be fully raceable for a season. Frame weight is 3.2 pounds at the moment. For the next run we have revised dropouts, and a more extensively machined head tube and BB shell to get the weight right around 3#'s even in my "large" size.
I have a Trigon 460 gram ridgid fork for it as well, but I need to machine a longer King baseplate for it so it doesn't mess up the angles too much... The frame clears a 68x107 BB with a 32 middle ring, and some how also miraculously fits up to a 29x2.0" tire. I designed it around 26" wheels for extreme climbing courses, 650b's for average courses and the ability to run lightweight CX wheels and tires for short tracks, etc. So far I only have the small wheels built, but I have Rims here in the shop from both Stan's and Edge for 650b and 700c applications....
I think I am going to build one here designed around the 410mm 48mm offset Trigon fork and 29x2.0's as my baloon tire bomber.
So glad the snow is melting so I can go thrash this thing!