It took
six months
, but I finally got that Iron Horse MkIII built up just the way I want it: Rohloff Speedhub :heart: White Brothers DT 1.2 fork, Hopey steering damper, and some other goodies.
I've got a ton of pics and a whole slew of other crap posted over at eMTeyBeeR.
Link to

MkIII / Speedhub Build Pics (Main Post)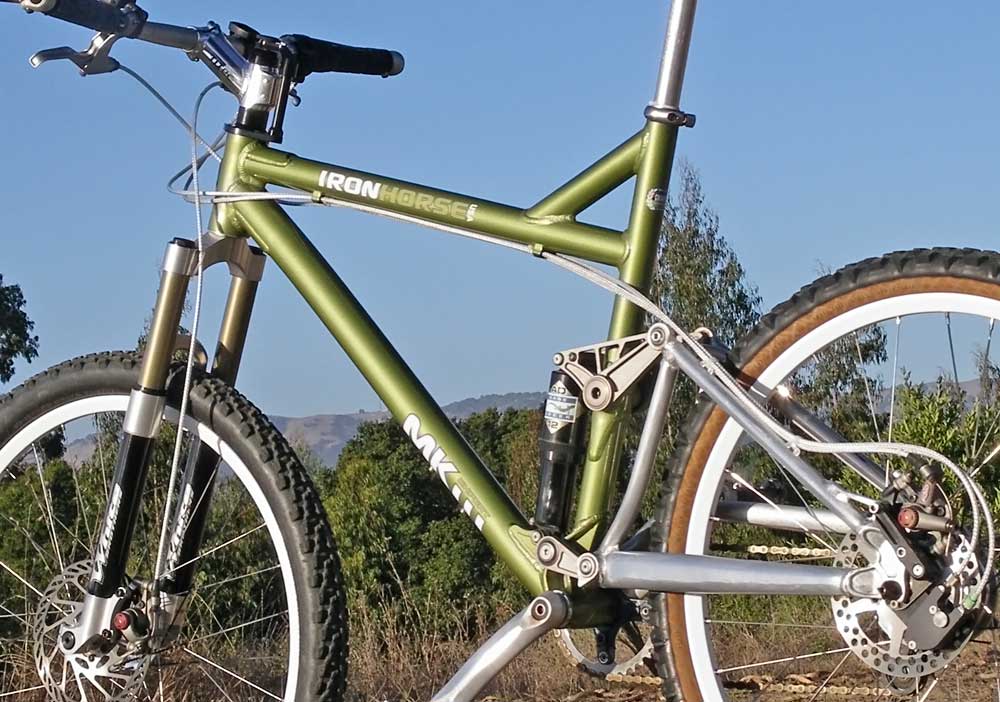 But wait, there's more! (I got all this, too!):
Hopey Steering Damper Installation
Drilling Out Cable Stops (Full Length Cable Run)
Stripping & Polishing an Aluminum Frame
Homemade Headset Removal & Installation Tools
Star Fangled Nut Removal (Drilling out the Star Nut)
Cane Creek AD-12 Air Chamber Volume Adjustment
Bottom Bracket Drain Hole Drilling & Installation
Dremel Cut & Prep of Cable & Housing
Yus, I've been a busy ape.