So I got a DK cleveland over christmas and have since become slightly obsessed. It was my first 20" and until I physically can't ride one anymore I must say I'm never going back. I go to school in Boston so I ride exclusively street, although we have a sweet park thats gonna be ready by early 2009 along with a dj line that I'm super pumped for.
But anyway the stock build was nice, especially for the price, but I recently replaced the rear wheel, tire, chainwheel, pedals and grips. The old wheel was locking up terribly and I decided to go way beyond my skill level and get the profile, oh well.
I've been trying to ride on a daily basis but have yet to get any ride shots, we dont really shoot much (as in once since the fall). If I get any I'll add um up sometime.
enjoy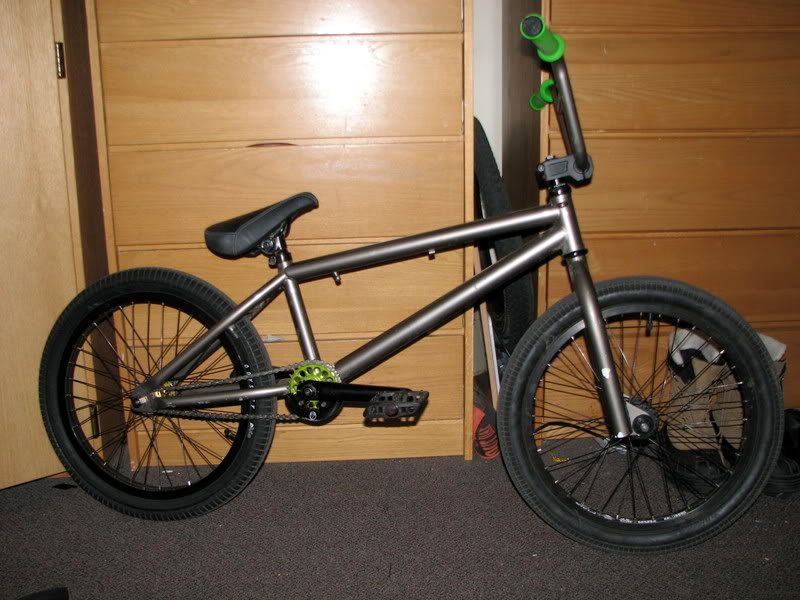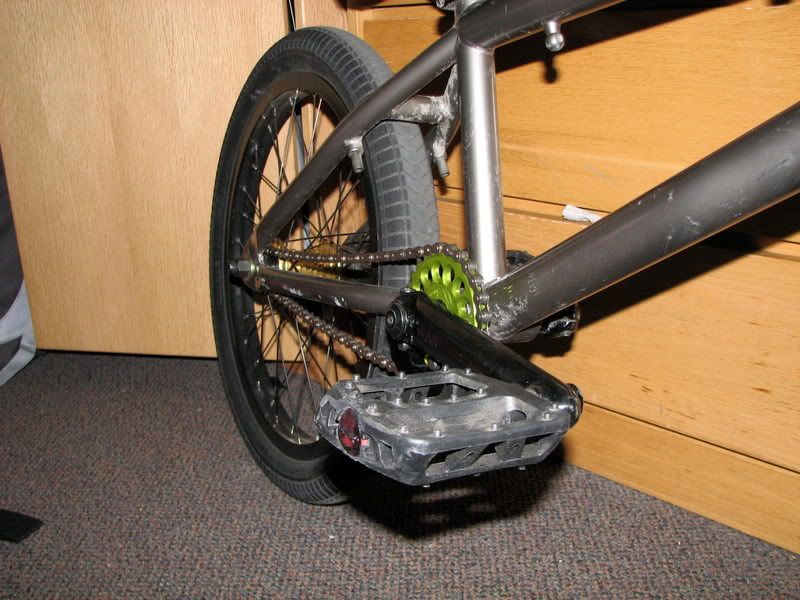 spec-
frame: DK Cleveland
fork: DK
bars: DK cut to 25.5"
stem: DK
grips: rediculous gusset green
seat/post: DK
cranks: DK
pedals: odyssey plastics (amazing and bang for your buck)
chainwheel: profile 25t antifreeze green with profile half bash
front wheel: 36h pbr on DK hub with lame stock kenda tire
rear wheel: 36h hazard lite on gold profile hub with odyssey plyte tire and 9t driver