new pics. and bars.
saweeeettttttttt. got the grand slams this afternoon and got my camera working again. double whammy. so pumped. last update for a bit, i promise.
uncut much?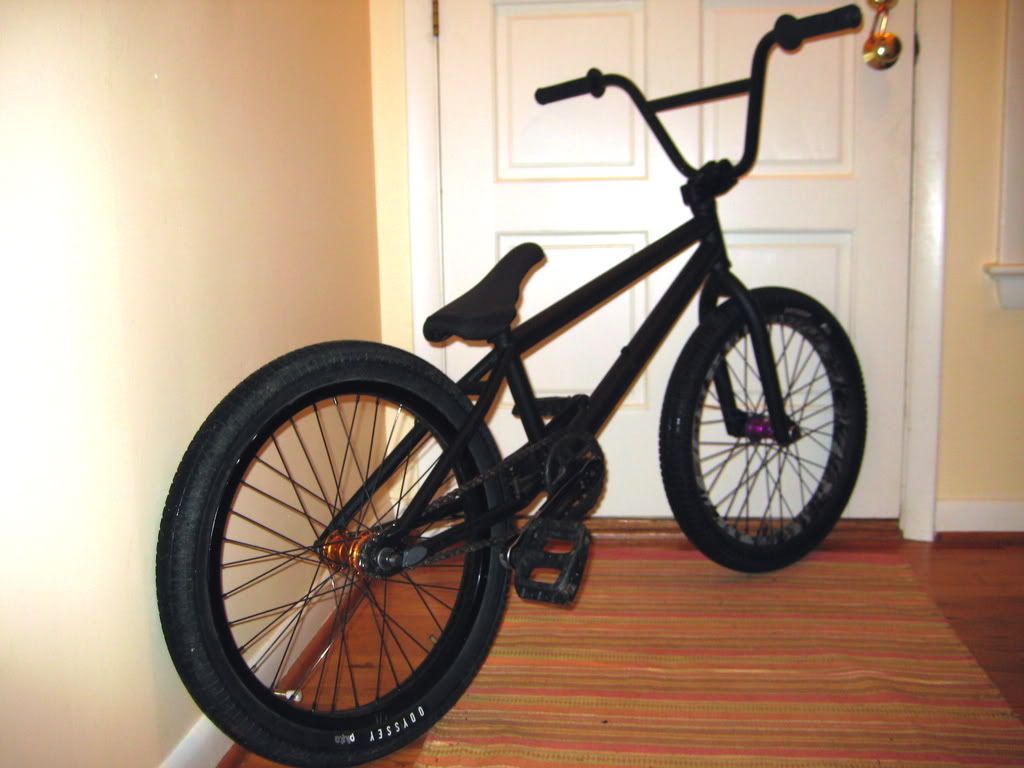 bling
new front wheel
specs:
pantera 2
new classic races
flat black grand slams
fit mushroom grips
DLD stem, flipped (getting race xlt)
internal headset, painted, i think its a fly, no clue.
grape profile mini front laced to a rhynolite camo
orange profile mini 10t driver on a gsport ribcage
hollowbites
30t kink sound
710sl chain
aitken plyte 2.25 up front
2.1 path plyte out back
bontrager tubes
pc's
fly fino on fit DLP post
evo II, linear slic kable, odyssey small (not shown)