Ive been going through alot of **** this last year and a half. Injuries, debt, trouble at home at work you name it.
Well seems as one always gets figured out, something else goes wrong. Problem is that its the always at home that goes wrong.
Im done. I give up. Ive tried and tried and tried. I am done taking the blame for everything that is wrong, I am done being told that everything for our lives is all my responsiblity, that includes finances, decisions, jobs, school, adoption, when and how much bills are paid, making plans, ETC ETC..... Im done not being able to say I just dont have any more time available and not being allowed to simply ask for help one week to pick up after the dogs.. Im done being expected to sit at home on the off chance I will be asked/allowed to spend time with her.............
At this point it is all her decision. Be it we try, get counciling... I will put every ounce of effort possible, be it we seperate and see whats out there, fine, be it its just time to go new directions...... Fine. She gets to decide, and I will respect whichever decision she makes.
We came to this corner tonight. We talked for a very long time about it, and we actually were able to hear each other without fighting. We decided it will be very civil, she will finish school first if thats the way we go, She will get work in order and a place before if needed. We decided We will sell the house and she can take anything we may get...<I have options, she doesnt>
Bottom line is........ and I mean this with all absolute seriousness.... I just want her to find someway to beat her depression, resolve the true underlying problems, and find someway somehow to be able to know that all the bad things from her life before we were married are just that.. a part of, not what controlls it, I want her to be able to see something that is good, I want to see her smile. If that means I have to let her go..... so be it, that will be how it goes.
I will always love her dearly, and I will always have a place in my heart for her.
Make no mistake, Untill its totally final, I will do everything I can to be there, to try to make it work, to do what I need to do to show her life is better together..... But I have been very clear that once its final.... its final. Call me from time to time to check on me, let me know how your doing......... But thats it... No seconds chances once its one with.
Ok, Im good for now..... this was relieving to write this down.
Wish me luck overall
Im gonna take one of these and get some sleep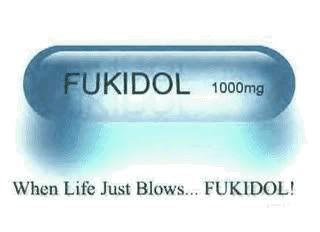 Last edited: