After being shut down during the week for a night ride, we headed out to our local trails on Friday night for my very first night ride....I'm hooked
What do you mean the trail goes left?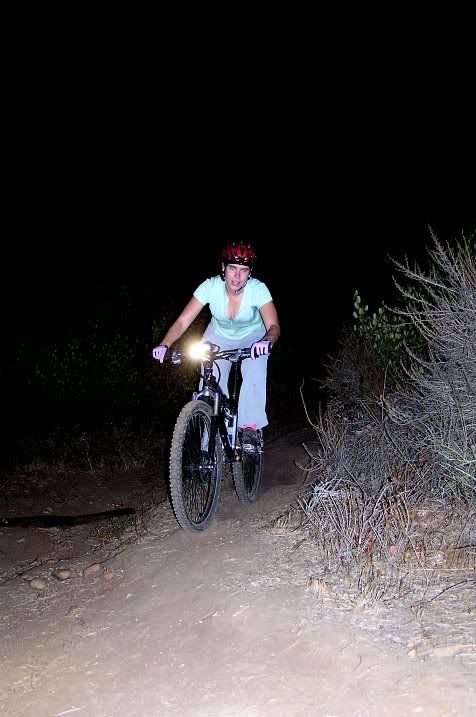 Ummmm...yeah I'm a dork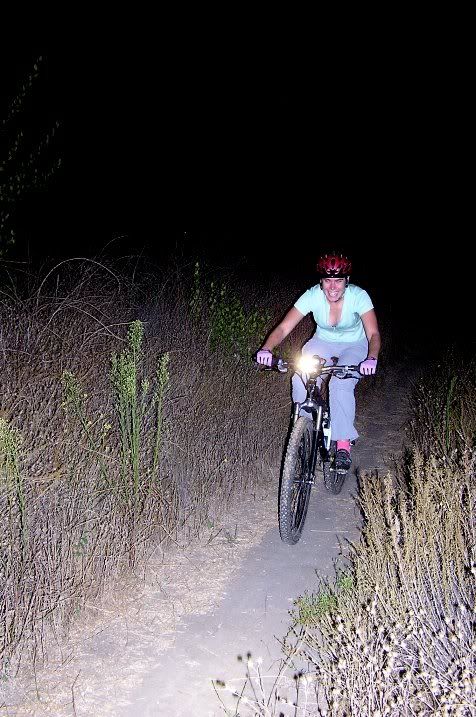 On Sunday we headed up to the Santa Monica mountains. We started the ride with a four mile continuous uphill climb (I really think they were lying to me to make me feel better because it sure felt like ten miles
)
Are we there yet?
For those of you who don't think there are enough girl riders....you are living in the wrong place...we outnumbered the guys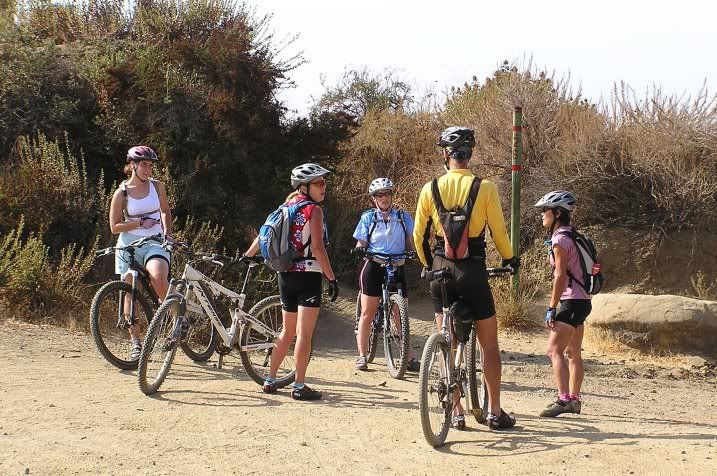 After the climb is was time for some downhill fun. Orven showing us how to ride the chute.
Cheryl leads us to miles of singletrack
I apparantly like to bite my lip while riding