Went out to do some maintenace on some local jumps. A couple other riders showed up so I pulled out my ancient camera and snapped a few pics.
The jumps are nothing great but they are on city property and the city is ok with them
On to the pics:
I love this pic with Mt. Sopris in the background
He was working on tables all day long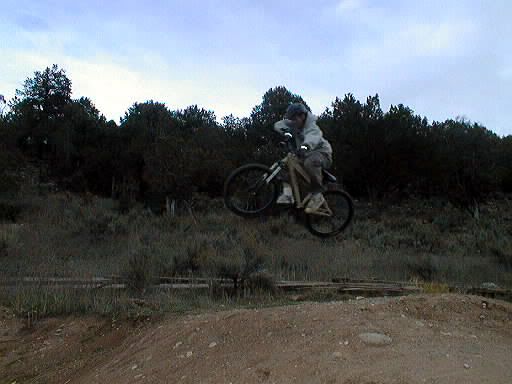 He was getting used to a fairly new set up bike
I am still trying to get one handed tables down...one day...one day...