Apologize for the crap pictures, unfortunately its the best i could do given these circumstances.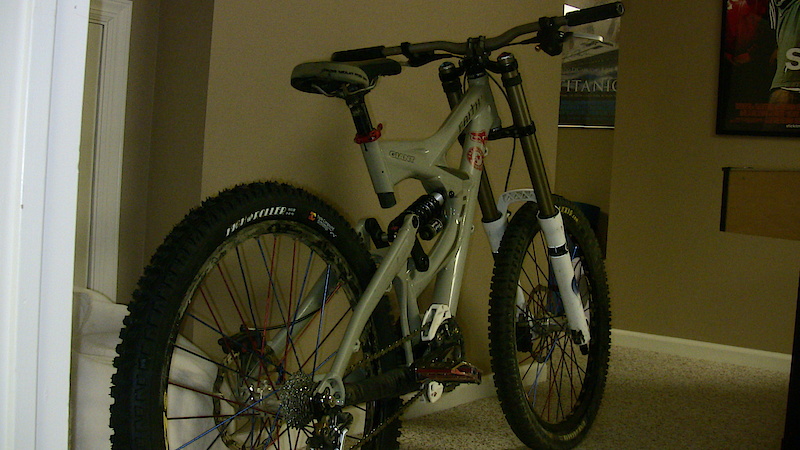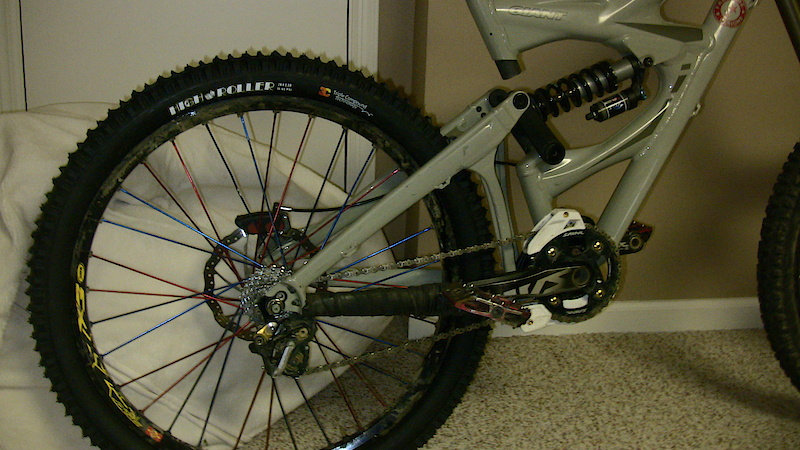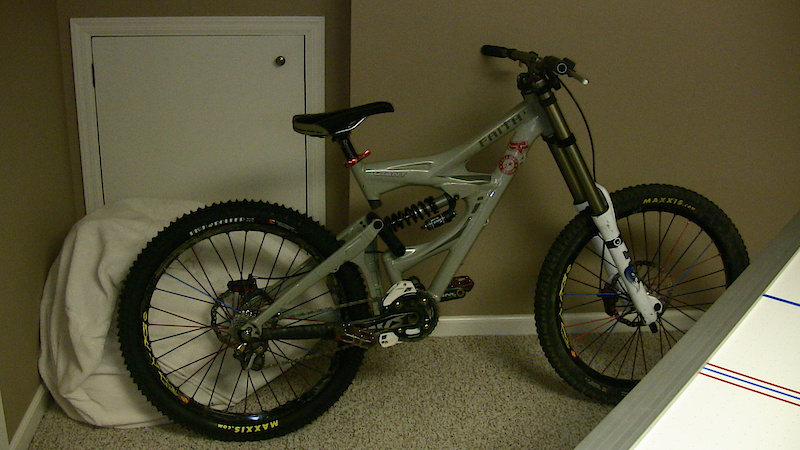 So for whoever saw it coming, no more yeti, unfortunately (and im pretty bummed) it didnt work out, and nothing could get that bike ride-able to ME. Picked up a faith from me fried super cheap, so i could throw all the parts onto it.
faith 1 2005?
09 40 RC2
I9 wheels in 3D to 823s tubeless high roller 2.5s
Saint drivetrain
LG1
magure gustavs (highly recommend these)
DHX 4
Sunline bars/stem
ODI grips
Thompson post with Marzocchi seat (its RC3 incase you were wondering)
BRAND NEW CHAIN!!!
5050XX pedals
king headset
Links are flipped and it weighs a respectable 42.2 pounds on the **** scale, not terrible for an older bike, id say it can go to 40, but mine wont hit that low.