I am always reading the stuff in here but I only registered today.
Over a year ago I started designing what in my thoughts was my dream bike. I did a lot of research, look at different bikes, tried to define what was good and bad. analyzed different suspensions systems and their advantages and disadvantages. after a few months of designing I came up with this: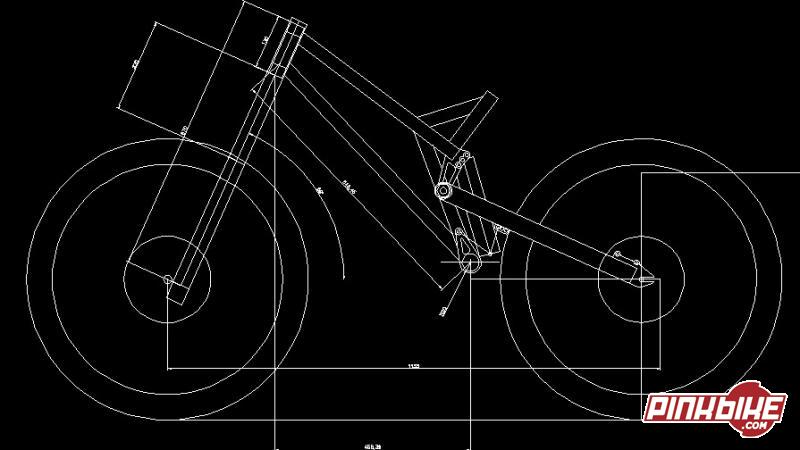 and then with time it evolved into this:
a few more adjustments and it was time to start building the bike.
It looks like a mad cross between a brooklyn and a dark cycles. but the resemblance stops there, just on the looks.
The frame is made in stainless steel to MIL specification and the suspension linkage in 7075 aircraft graded aluminum. I spent a ton of time and resources in the machining of various components.
the bike and suspension geometry is the formula that came out of the extensive initial research.
it has two different chains, there is no pedaling or chain growth induce bobbing. it has a rearward rear wheel path and the frame without shock weights around 10 pounds. the entire bike is weighing around 46 pounds and that is including a geared 8 speed sturmey archer hub and really old components. with a bigger budget a lot of wight could get shredded of it.
it is a really short bike with only a 43.3 inches wheel base and an even shorter chain stay - 15.7 to 16.9.
it travels up to 10 inches at the rear, but it is currently set at 8.
It rides really good, it sticks to the ground in corners like anything else I have tried. every single rider that has tried it has fallen in love with it and suggested that I should start making some more.
I am not ready to quit my day time job just yet, I am working in a longer front triangle (only an inch longer) and I waiting on my new alfine hub with trigger shifter to arrive to test it some more. (the current sturmey archer is only grip shift compatible .... no comments there) and then give it a good paint job.
I hope you guys like it, and any feedback is welcome.
cheers