I have been working on this project since Nov 6th, mostly between rainstorms.
My decks that surrounding the house were not built well and were rotting. anyways I am just getting to the final finish work and I thought I would share the hell involved in replacing over 4000 linear feet of redwood decking.
some of the rotted beams before we tossed them
new footers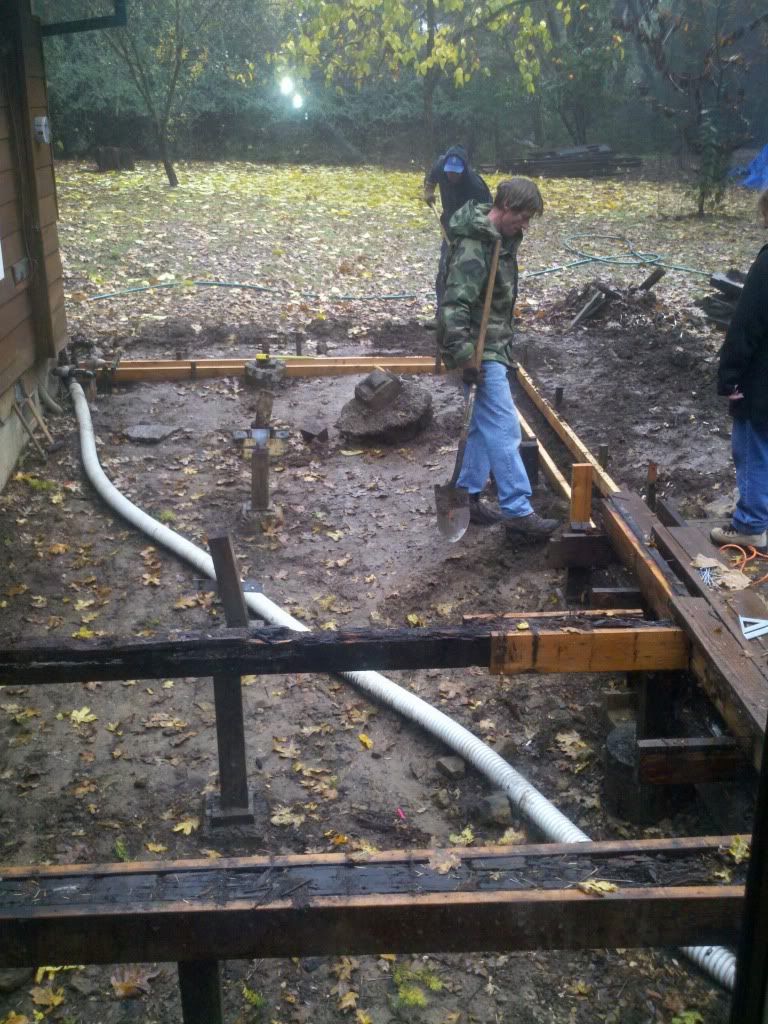 new deck supports
working our way out
original back deck
tear down
build up
Dec 11 we finally got a break in the weather and we finished all the big deck work, headers footers beams and decking.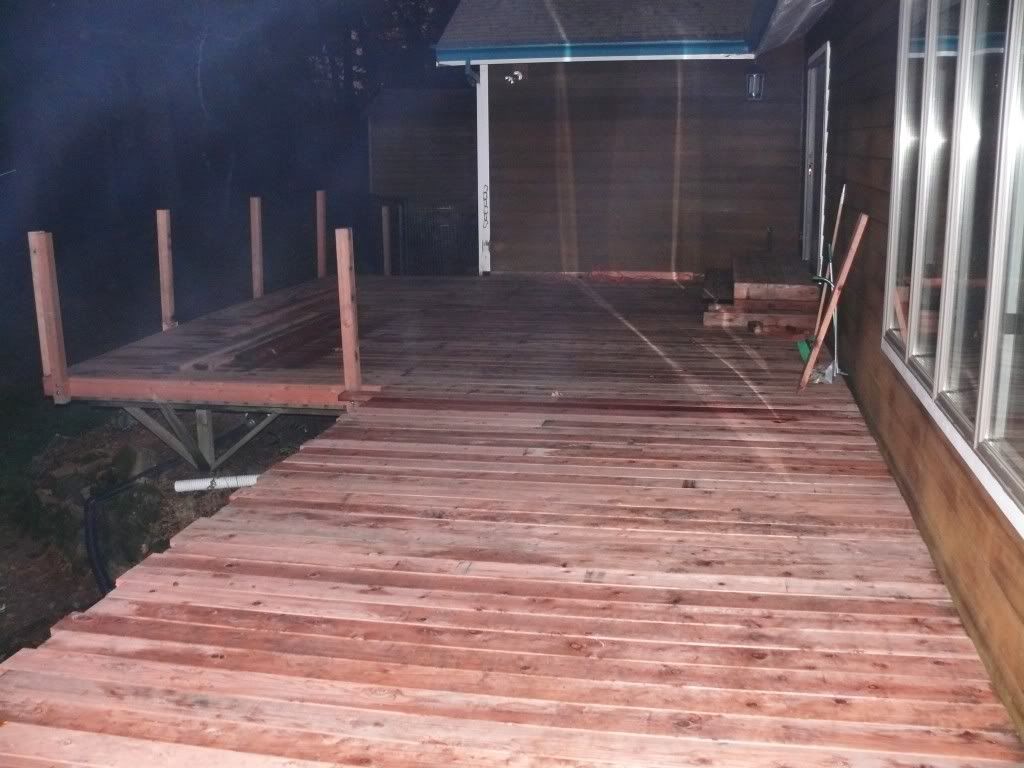 tomorrow we do the finish work on the deck and put in the hand rails