we were down in orlando again to visit the in-laws and so my trade off for playing nice all week was a free day at santos in ocala.
noah was all stoked to hit the smallest of the big drops which used to be about 4' but once we got there we realized that erosion has made it quite a bit larger and a bit too nasty for him to try safely. luckily we found a set of smaller drops that he sessioned for a while. we rode the multiple dj lines and the pump track for a while before i got up the nerve to hit the 15' huck.
anyway, another big thumbs up to the ocala mountain bike association for building such a sick place in flat florida, making my dreaded trips to the limestone state a little more bearable.
pics:
noah working the beginner line, he cleaned just about the entire rhythm section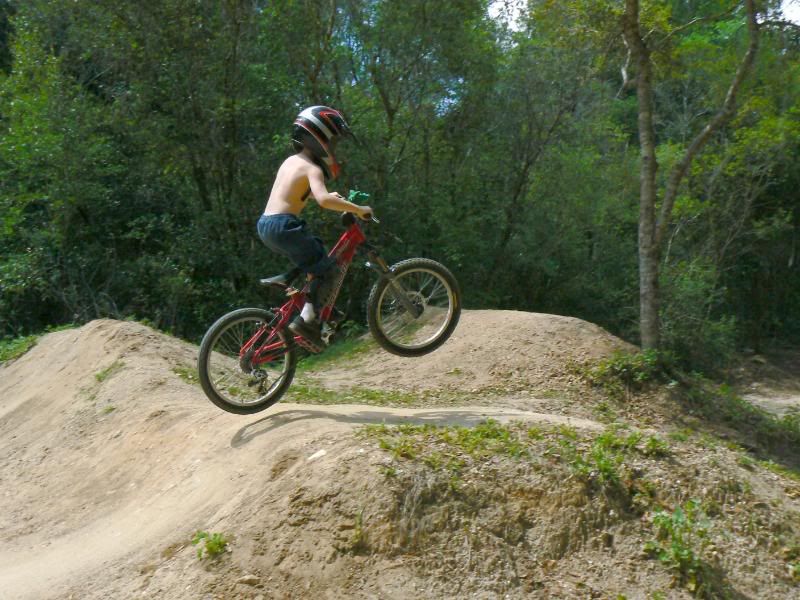 he boosted the crap out of the big table at the end of the line and eventually cleared it by his standards (got his front wheel on the tranny)
same pic with a little editing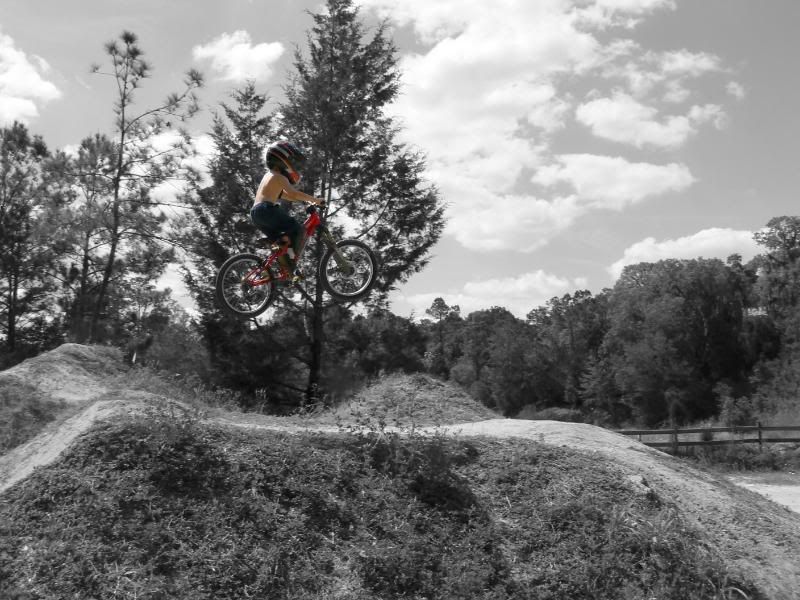 a little huckage
being that santos is a limestone quarry, there are plenty of caves to be explored. noah inside one that led to a huge room big enough for me to stand in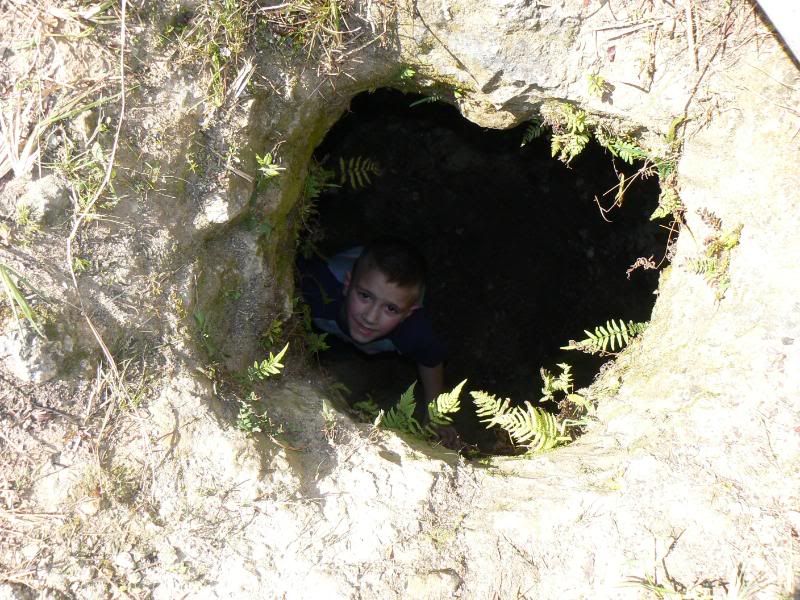 exit hole for the connecting cave..needless to say, i couldn't fit through that one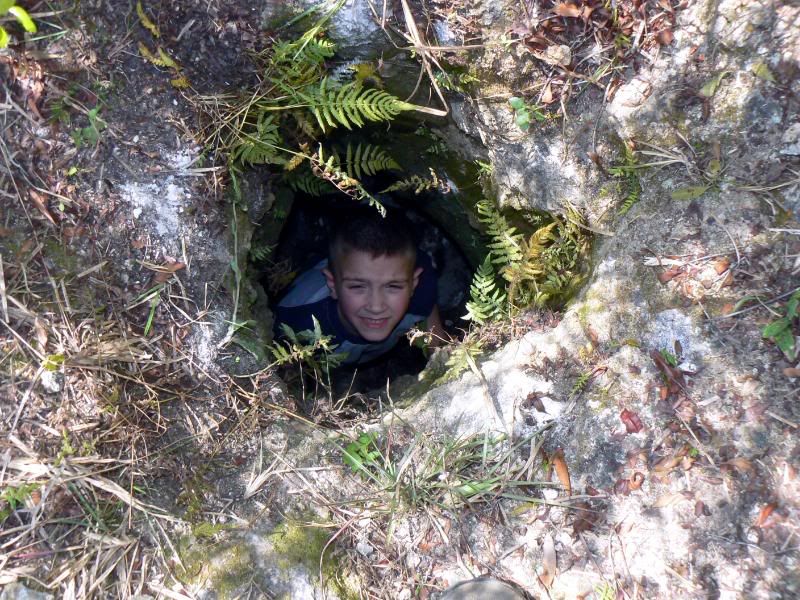 i finally let my nuts drop and hit the 15 footer (i didn't measure it, that's what the map says so don't pinkbike me....) and as usual, no one in attendance knows how to work my camera so they came out blurry...but good enough. at least you can't see the "oh sh$t!!!" look on my face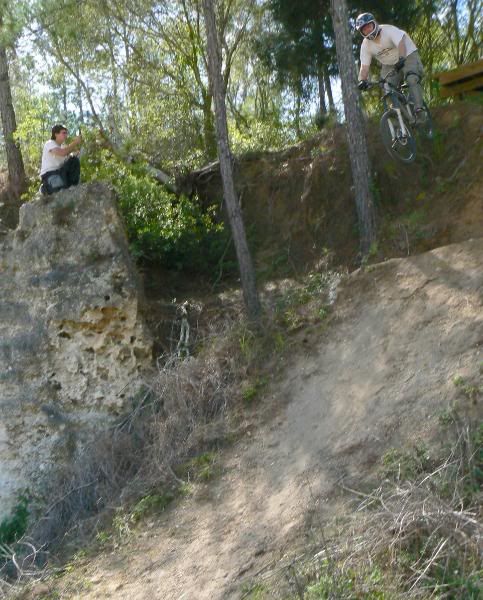 noah on a trail feature at the exit gate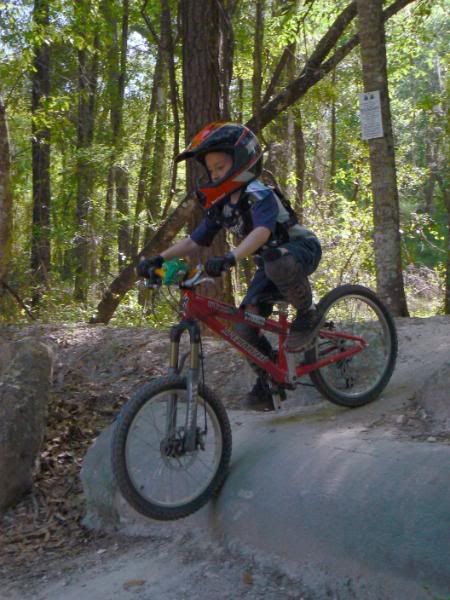 good times