In heaven there is no beer
I was playing around with a linux program that supports iPods this morning. There was a glitch and the thing froze up on me.
I don't have any use for a little white brick so I decided to pull it apart to see if I could disconnect the battery and give 'er a hard restart.
The first thing I thought was to pull the hard drive, since it was swinging right in front of me and blocking access to the battery, but to my surprise it kept running without it. I tried plugging that back in and got a very worrying picture of a frowny-faced iPod.
Nothing to do now, but forge ahead.
It would have saved me a lot of greif if I'd known that the circled plug disconnects the battery. Oops. Maybe I'll remember that next time.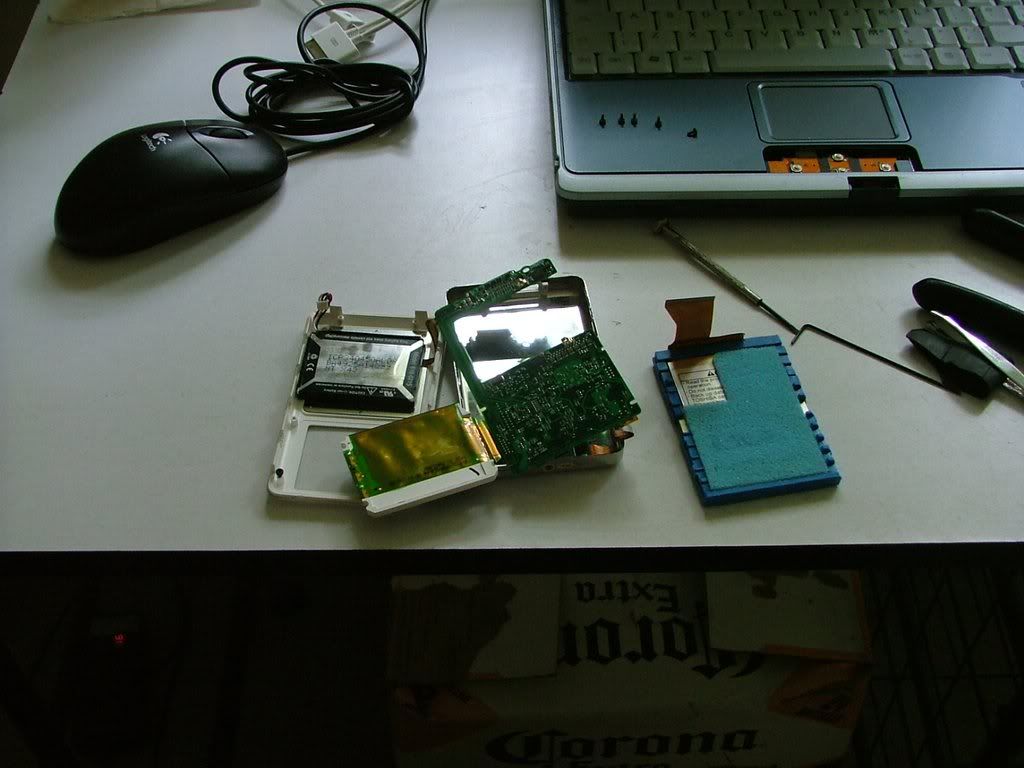 The high-tech tools involved: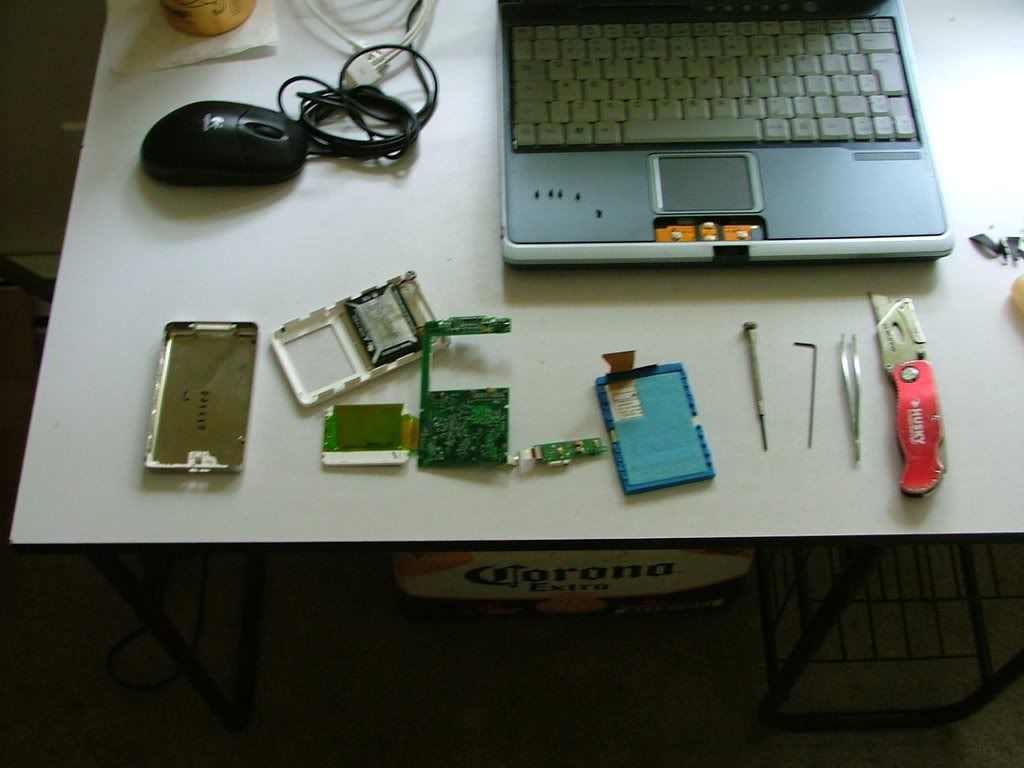 Success!!!1!! Life is full of win.
I found an itty-bitty screw stuck magnetically to the side of the hard drive. Hopefully it wasn't important because it's not in there now.