I was just skiing along, minding my own business, when a tree grabbed ahold of me and pulled me in.
Here's where it happened. I'm in this picture. Look carefully. (Or follow the ski tracks the come in from the bottom left of this pic).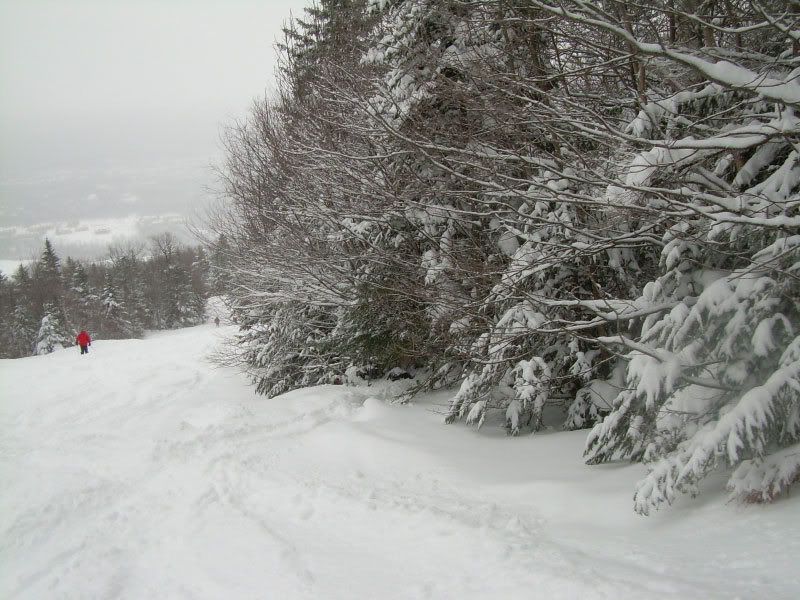 A little closer look. Ahhhhhh!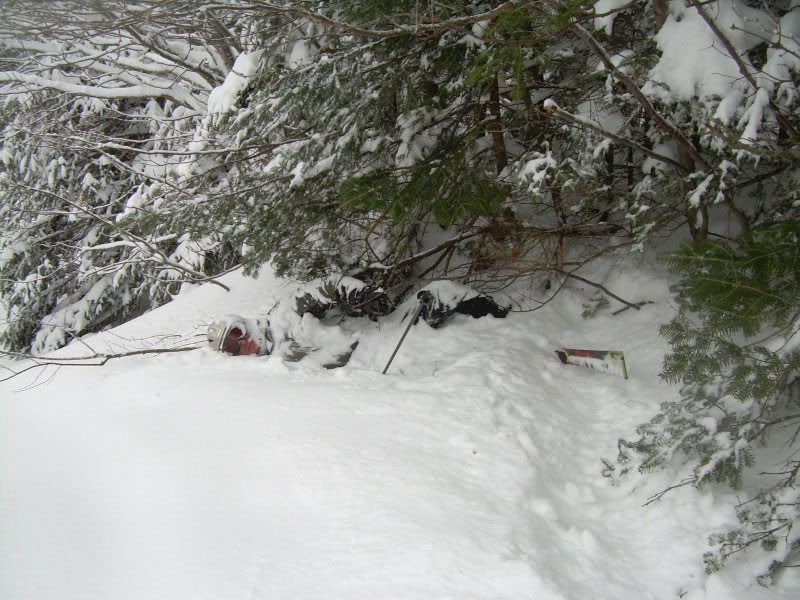 I needed some help getting released from the tree's clutches.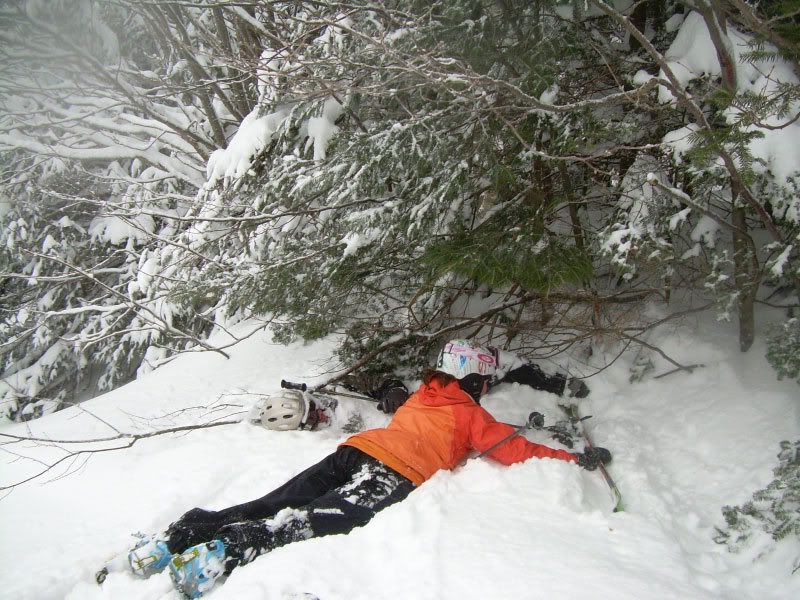 It
was
nice and comfy though.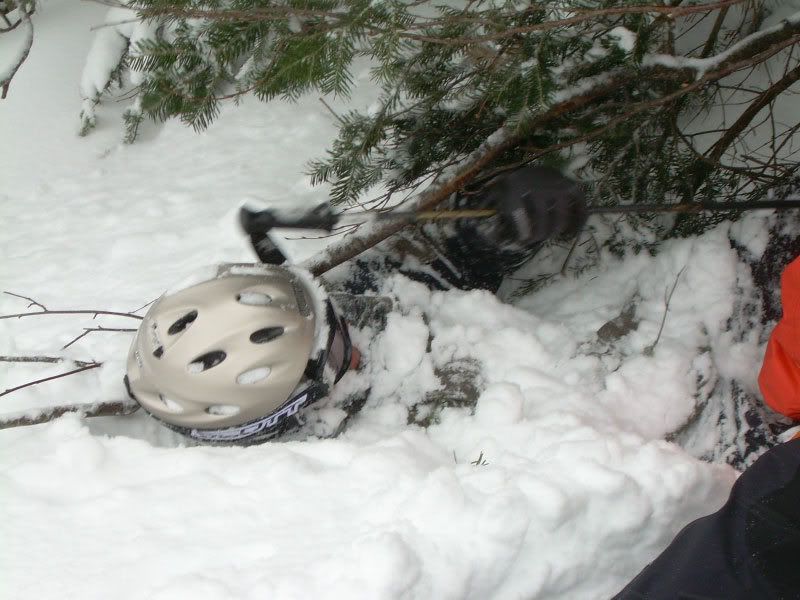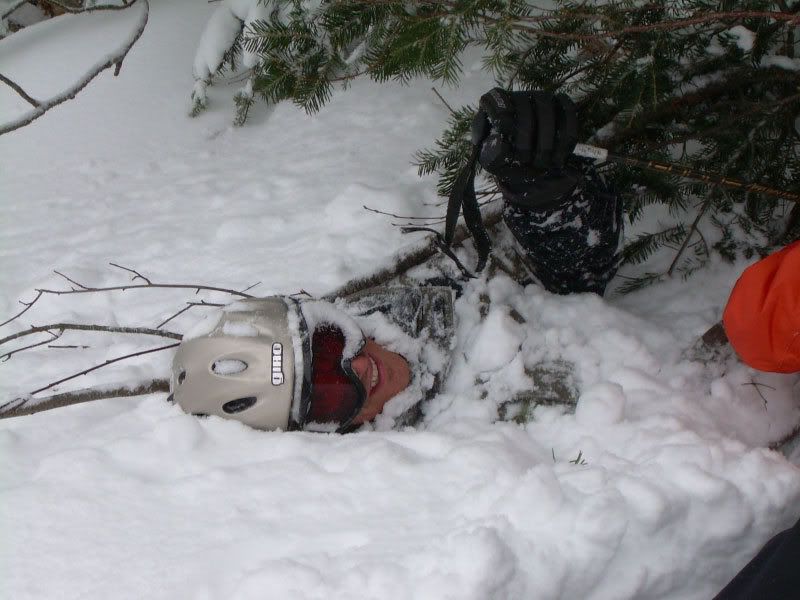 I am finally released. Nothing broken or bruised except my ego.