Many people ask the question....whats the biggest bike?
I'm 6'5" so I wanted to find out....
Below are my findings of some of the top dh bikes, I have my big hit in there as thats what I have.
I also have screenshots some are in the post........
All Frames are size large or the largest the manufacturer issues. (I have used the ettective top tube.)
Top Tube Length. Sizes in inches.
25.35 Giant Glory (2008)
24.8 Santa Cruz V-10
24.5 Ironhorse Worldcup
24.5 Rotec RL9 (2006)
24.4 Foes 2:1 Mono
24.13 Specialized Big Hit (2006)
24. Intense Socom (2008)
24 Yeti 303
23.5 Intense M6
23.31 Specialized Demo 8 (2008)
23.03 Commencal Supreme (2008)
22.48 Orange 224
Giant Glory:
Santa Cruz v-10
Ironhorse
Rotec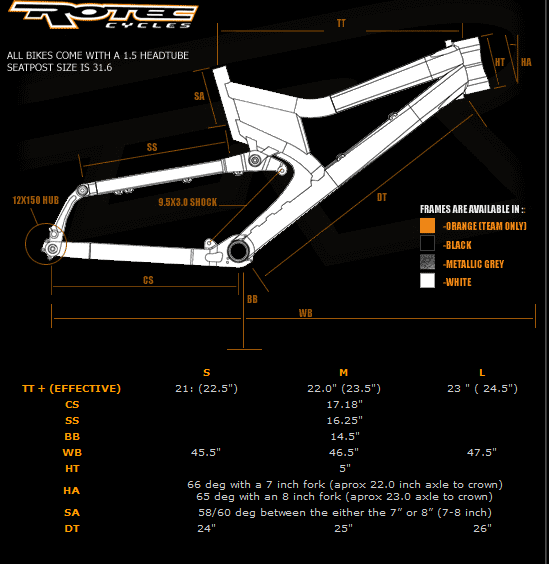 Intense Socom
yeti
Specialized Demo:
Orange 224