this is somewhat of a xpost from the south forum...well, the pics are anyway.
noah raced in the Jr. class for Dual Slalom at Hobby Park in Winston Salem, NC. Up until about 10 minutes before qualification runs he was going to have to race himself as there was no competition in his age group (5). then at the last minute, a guy that i'd met the week before and invited him and his kid to come to the race showed up. his 6 yr old was ready to go
so anyway, they were pretty much an exhibition sort of deal but they had no idea and raced their hearts out
I can't tell you how stoked i was to see my little boy smiling as he led the other kid out of the first berm. he was so happy to be racing and the crowd, mostly locals who know him, was going wild.
anyhoo...here are the pics. Team Bar Hump Warrior t-shirts courtesy of escapeartist. Noah's team name is aptly " Lil' Warrior" (mine is "tubby the oppressor"
)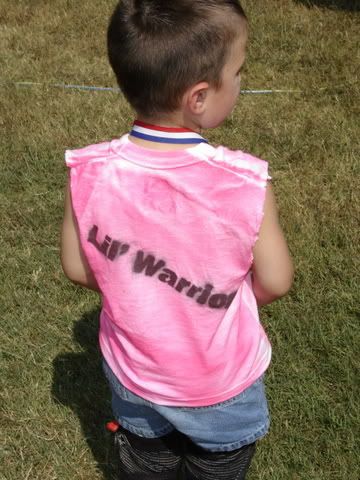 proud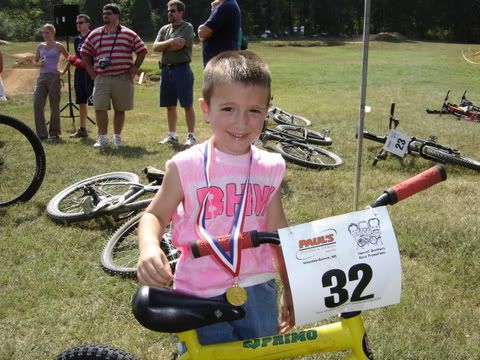 out of the woods with a nice lead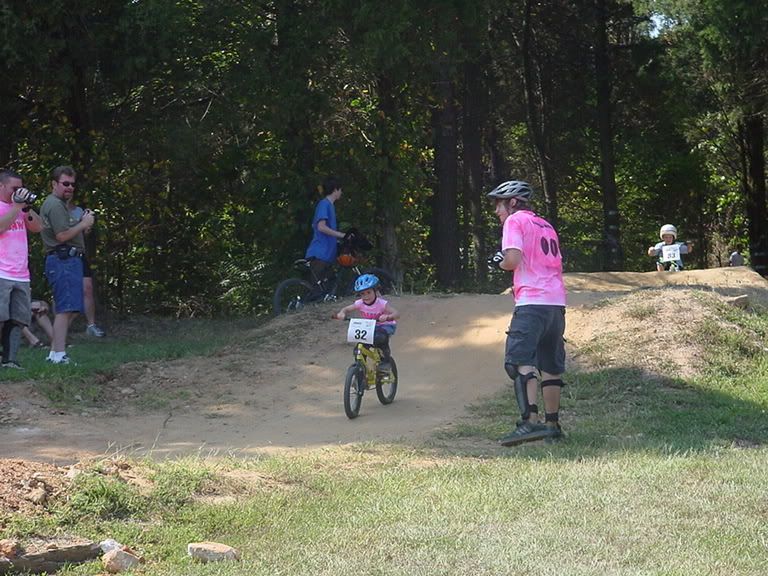 over the hip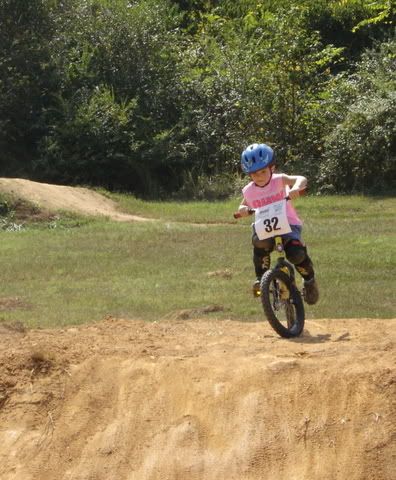 blazing through the berm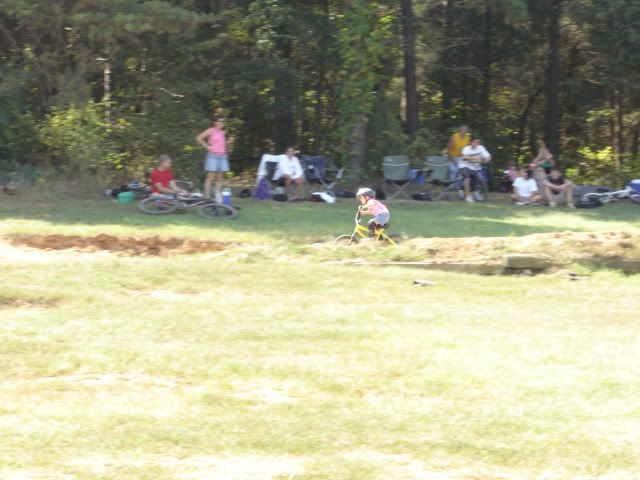 Team Bar-Hump Warrior (minus some members) ...and my super neato trucker hat i won for 4th place. **never noticed how large my head is until this pic
**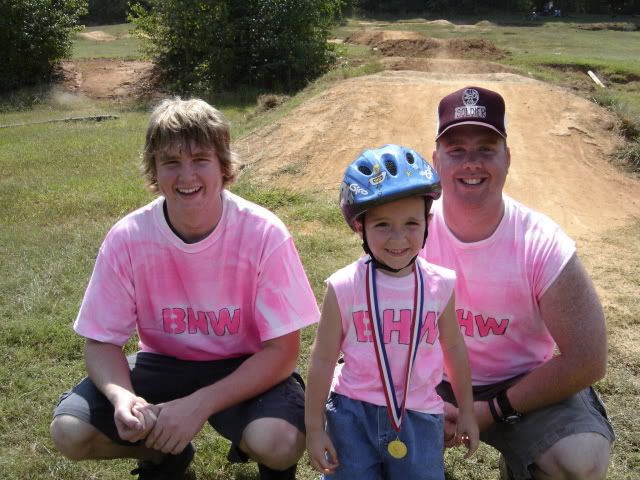 oh yeah, he even entered the post-race dirt jump comp
check the south forum for all of the race and dj contest pics
here