So I know very few people who truly LOVE their job… as we all know by some of the threads posted here.
However I do know one person who does, my wife – She's a reporter. And she would probably correct me - because to her it's her career.
The reason she loves her job – is that everyday is a new adventure and challenge.
Recently she had to get qualified by her local fire department in order to get better access to fires and their aftermath. Basically it is a week long program that gives them some firefighter style training (although obviously very watered down – no pun intended).
They rappel down a building, learn about the gear, get to put out fires, are placed blindfolded inside a burning room (simulated obviously) and given 2 minutes to escape, and have to run hoses up a 5 story building!
I'm actually jealous – this looks like fun!
Repelling down a building: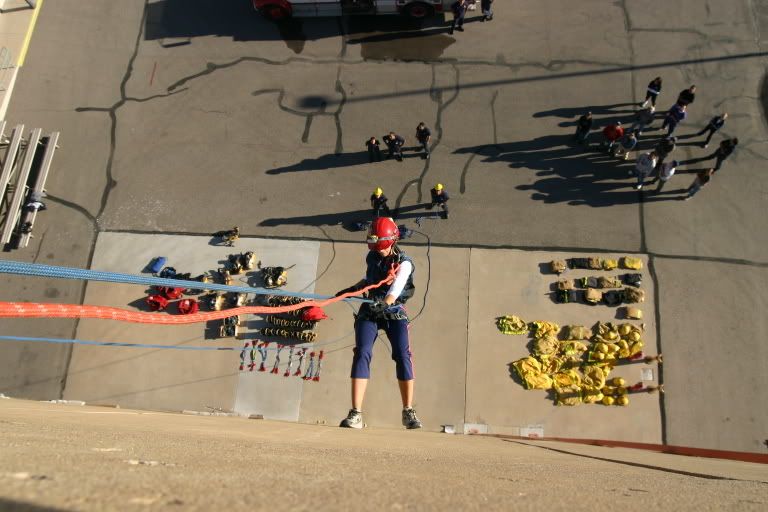 Getting geared up:
Learning to use the respirator:
Out of the frying pan…