They aren't the best pictures as all I had was my lil point and click digital and I'm not that good at taking pictures.
Some of these are from Marrington, some are from a little pit near Marrington, and some are from BD-DV07's local spot (I'm sure you can PM him for directions)
The DJ's and berms there at Marrington are coming along nicely so thanks to the people have been putting in a lot of time working on them (you know who you are).
If you do ride there, you'll notice that there's a new double, a new berm after said double, and a new hip-ish type thing that there aren't any pictures of.
Pics: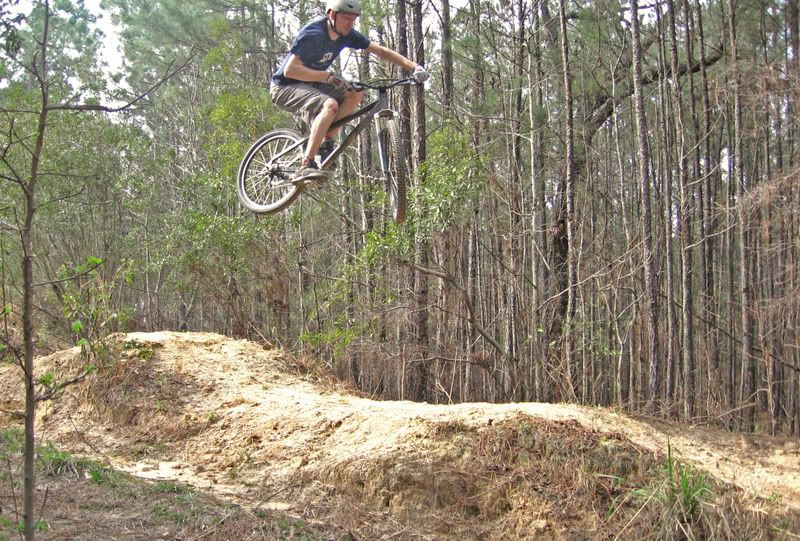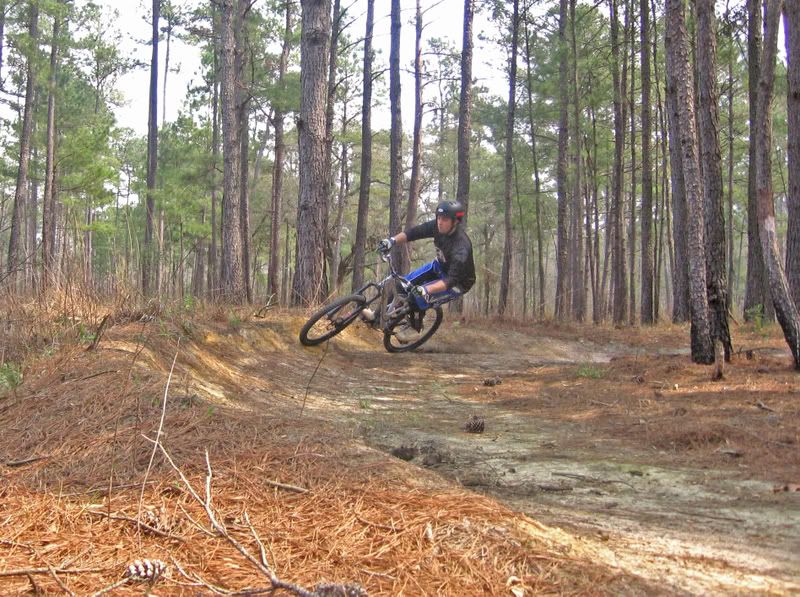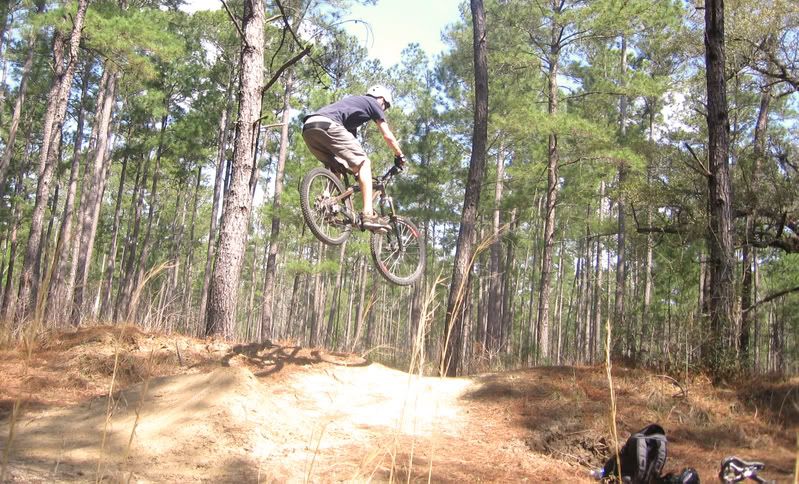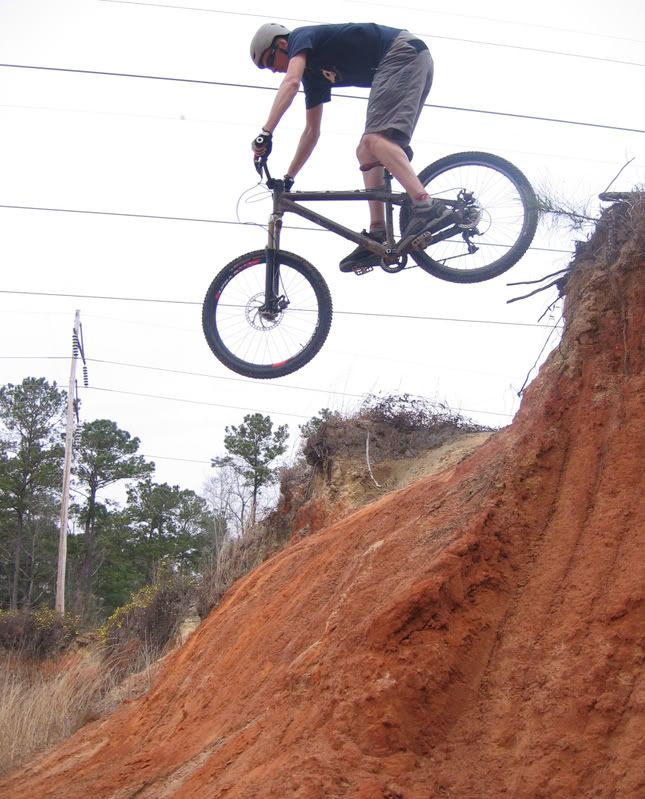 Here he is, the man responsible for a significant portion of the jumps:
Photog's meager attempt at hitting a double...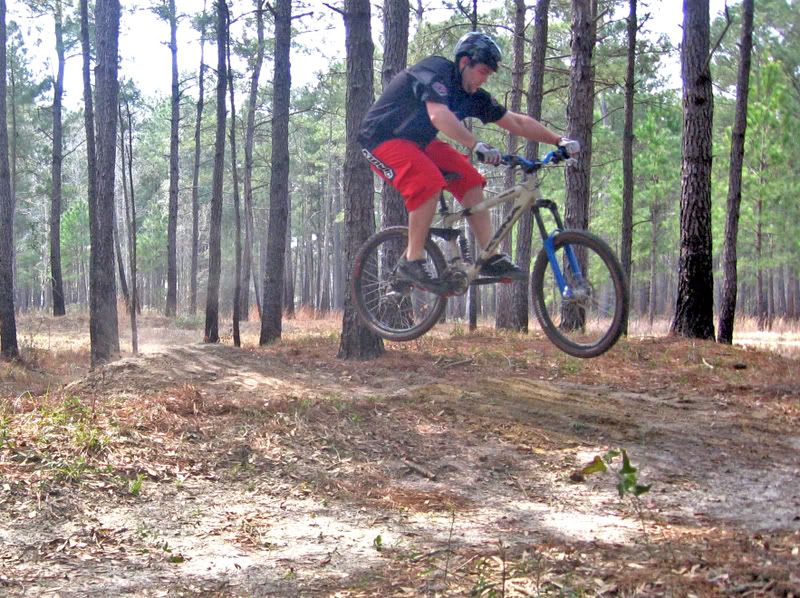 I got more, but these were the best ones.
So all in all, we had a great time there in Chucktown, and most importantly, Congrats BD-DV07 on getting hitched!!!!!