A local Live steam club near by, had there yearly Open house/Meet this weekend . So my Wife and Son Wandered over there.
it is really fascinating to watch , they have 2 7 1/2 inch lines that are on the ground and a 5 1/4 / 4 / 3 1/2 line that is elevated
working over in the Pits , the Steam Engines really take a lot of work ( yes they run on Steam )
I loved this Alaska unit , This was electric.
A steam boy on the elevated line.
A Little Electric
The CP was a Beauty, was run by a Gasoline engine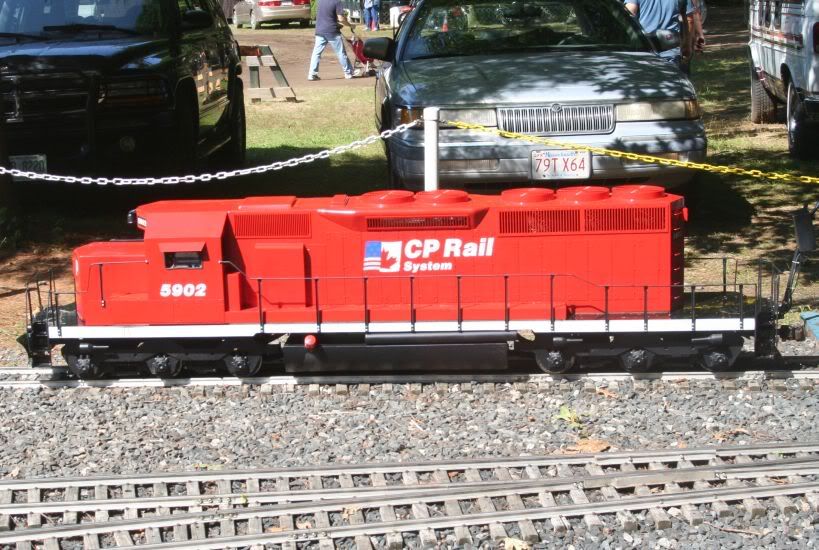 a steamer
This one was amazing , I never saw it run But it was Gorgeous.
Coming into the Station
Another Gas Driven Engine
This Steam Engine is Huge!!! modeled from a narrow Gauge railway . it is just BIG !!
My Son found and enjoyed very much , the Hand car
another steam engine on the elevated portion.
this big boy is on the turntable getting ready to go home .
and of course I went for a ride or 2, Taken from the train
Going into the Tunnel
Steam Engine coming the other way. How can he see ?