Have you always wanted to hit jumps on your mountain bike but aren't comfortable because you lack the skill or courage? Are you already a dirt jumper but want to step up your game and hit some tricks? Well now is your chance to learn how to fly (on a bike ). It doesn't matter if you're a beginner or a seasoned rider who wants to improve their jumping skills, because Gravity Pirates Racing is holding a jump clinic. That's right, our team riders, including Pro class rider Dave Seaquist, will be there to coach you and help you expand your boundaries. We will help you increase your skill level, comfort in the air, body positioning, gauging speed, and most of all, having fun. So if you want to play in the dirt, come out to the Rainbow trails on Saturday with your bike. BTW, this is a PAY to play ($30) clinic and will be limited to the first 20 riders who pay.
You need to RSVP to
badkitty@gravitypirates.us
then you will receive the info on how to pay and further details regarding the clinic.
Check-in is at 10 am.
FYI: NO BEGINNER RIDERS. This clinic is NOT to teach you the basics of riding a MTB. You can be a beginner jumper, but you CANNOT be a beginner rider. You'll need to know the basics of riding a mountain bike or BMX bike. If you are not comfortable riding your MTB, this clinic is not for you.
Team rider Ryan Mcwitch
Pro rider Dave Seaquist whippin it out!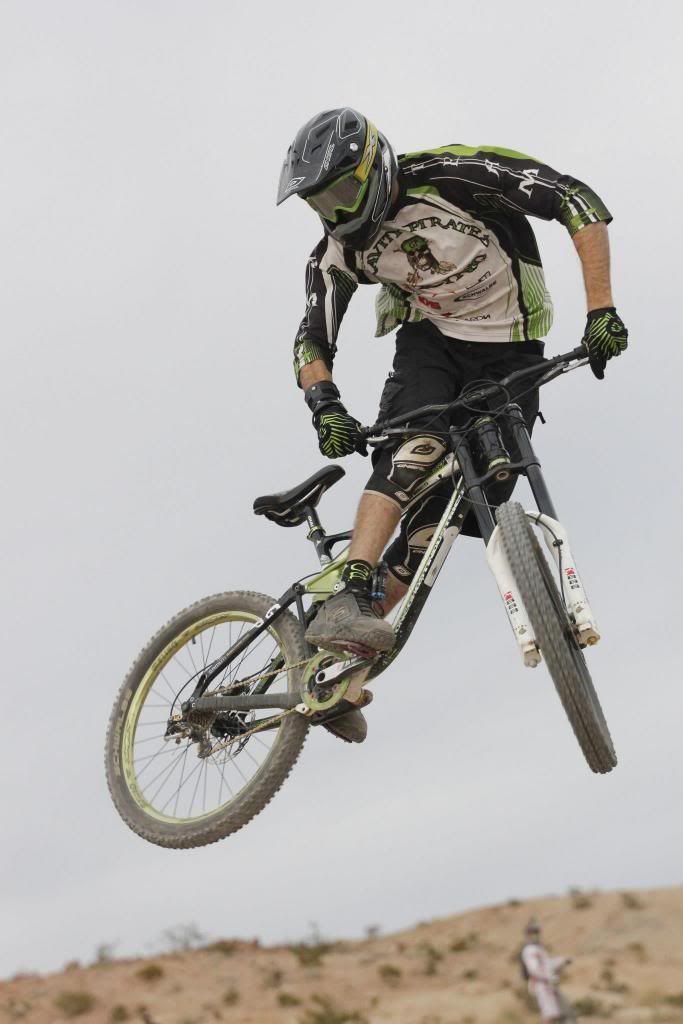 Last edited: