Come join Pro LUNA Chix Alison Dunlap & Jimena Florit Dolzadelli and Team LUNA Chix NY MTB for an outstanding weekend at Windham Mountain. We'll be offering a Women's only and a co-ed Mountain Bike Skills clinic at the event and will be on hand to sample some LUNA products, sign pictures and If you have any questions, please don't hesitate to drop me an PM.
We will have copies of the DVD Off Road to Athens for sale, (proceeds to benefit the Breast Cancer Fund) featuring LUNA Pro Team Member Alison Dunlap who will be on hand to sign them after our clinic.
If anyone wants me to e-mail you a copy of the flyer, I would be happy to do that as well so you can post it where other MTBers can see.
We hope to see some of you there!!!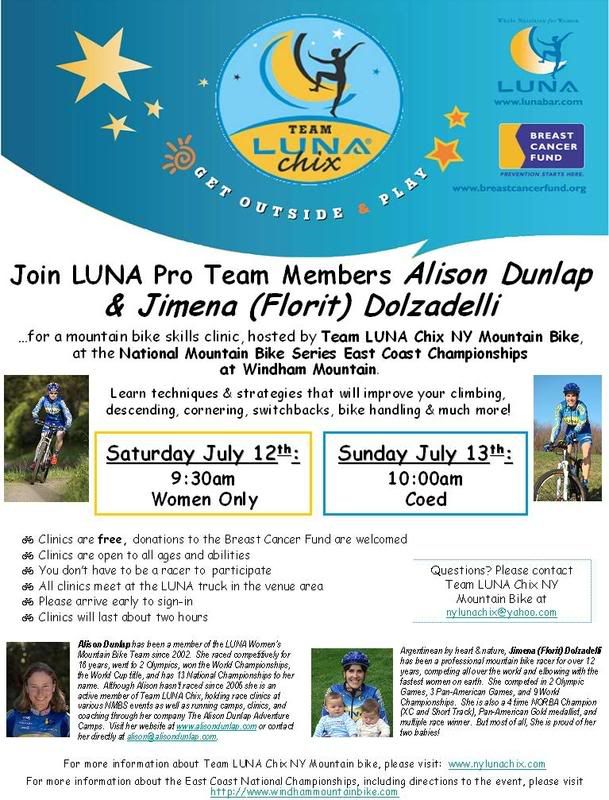 Last edited: