From about 30 yards away I knew my car had been busted into. (pardon the phone pics)
A mess on the ground.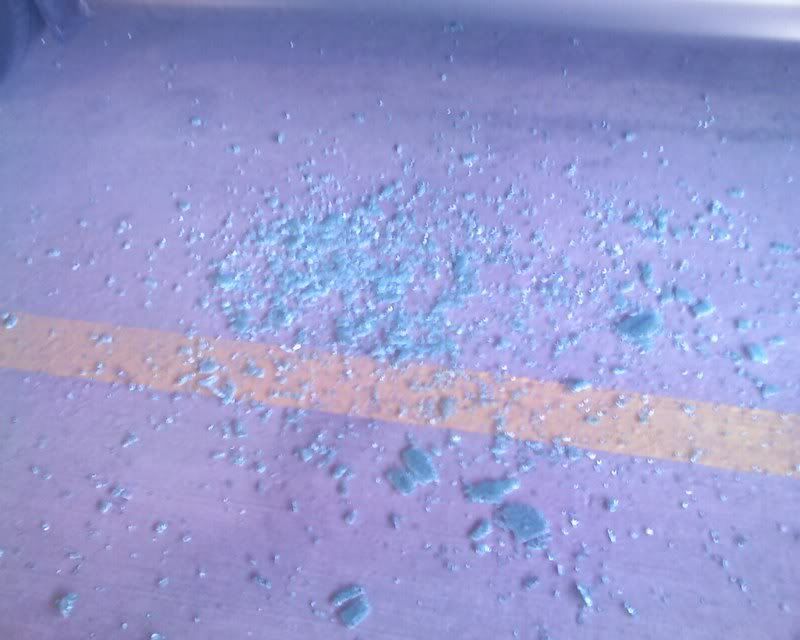 Nothing a little duct tape can't fix?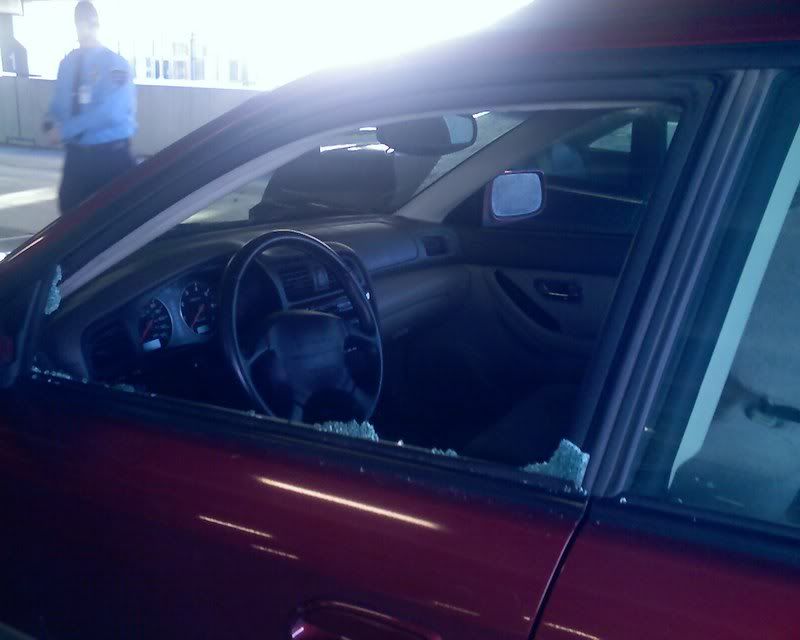 Glass everywhere.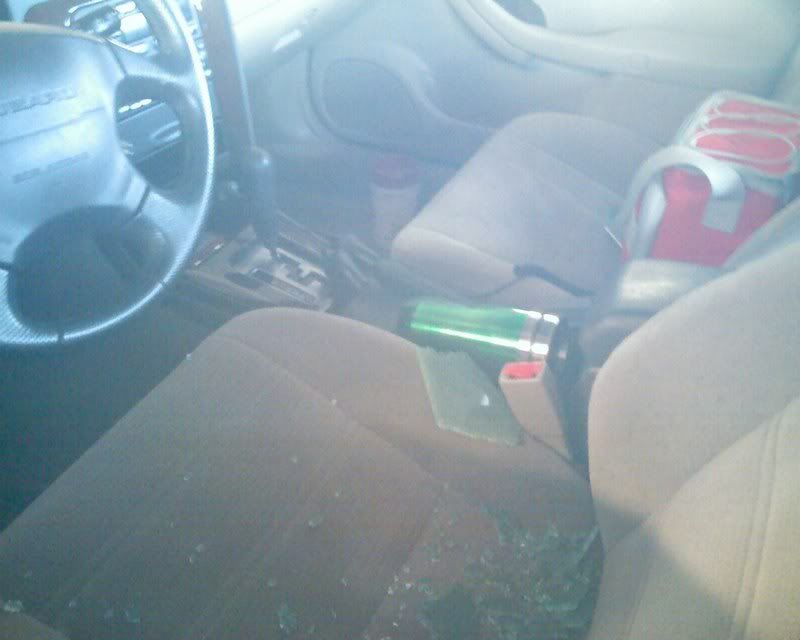 All they got was my Sirius Sportster, which they can't use. They were nice enough to leave my $160 Rudy sunglasses, my gym bag that contained my custom fitted running shoes and iPod, and my highway Fastpass.
I didn't bother with a police report. Not worth the effort for the radio and I wanted to upgrade anyway. The glass is fully covered (no deductible).
I could use a beer. The 35 mile drive home was cold.