Today thre was a tri a couple towns over today. it was an off road tri. first they had the Adult tri. and it was funny to see all the triataletes , who do nothing but road train , hit the trails, most of them had much older bikes ( lots of Ridgids ) , I even saw a couple people with Cyclo-cross Bikes ( one with a pretzeled Wheel after all was done ) , but there were some really nice rigs too!
any way aftre the adults race came the Kids Race. 50 Yards Swim, 1 mile Off road Bike , and 1/2 Mile Trail run.
the Kids went off at 10 second intervals.
here are my Kids waiting to go #100, 101
Here they are in the water approacing the beach.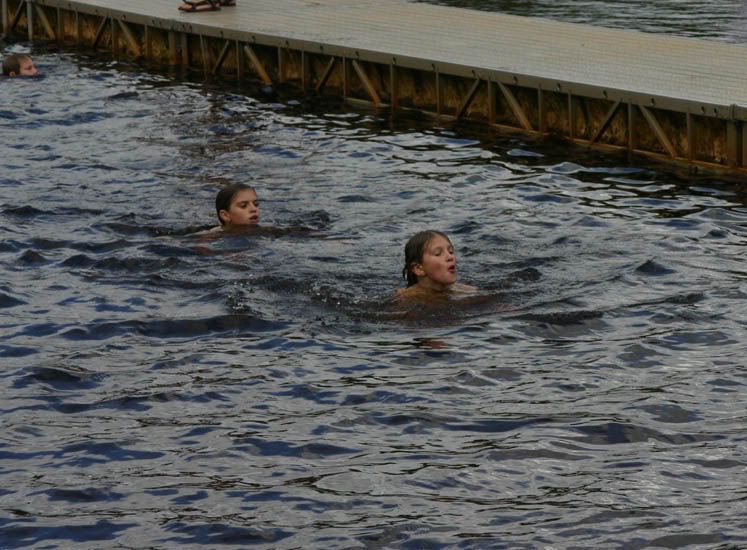 Next onto the Bike . Here Pete Is flying , had a really determined look . with Jessica way in hte back.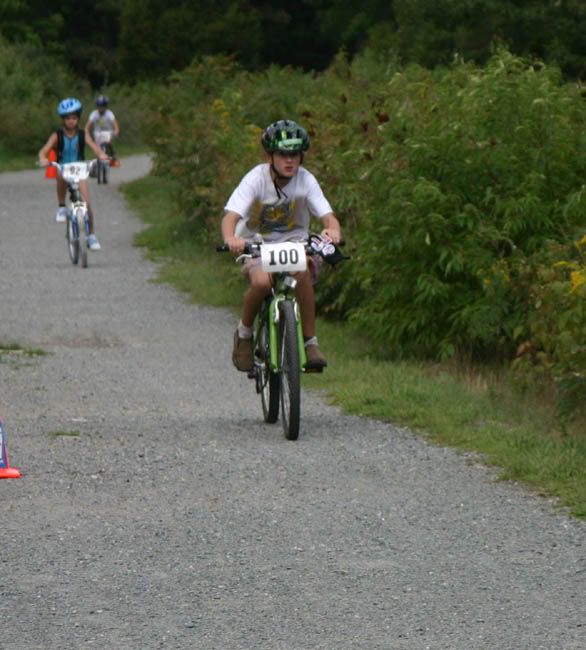 Here a Closer look as Peter goes past .
Jessica's Turn to go Past
Here is Jessica coming through the Bicycle transition area. You can see there were alot of kids participating.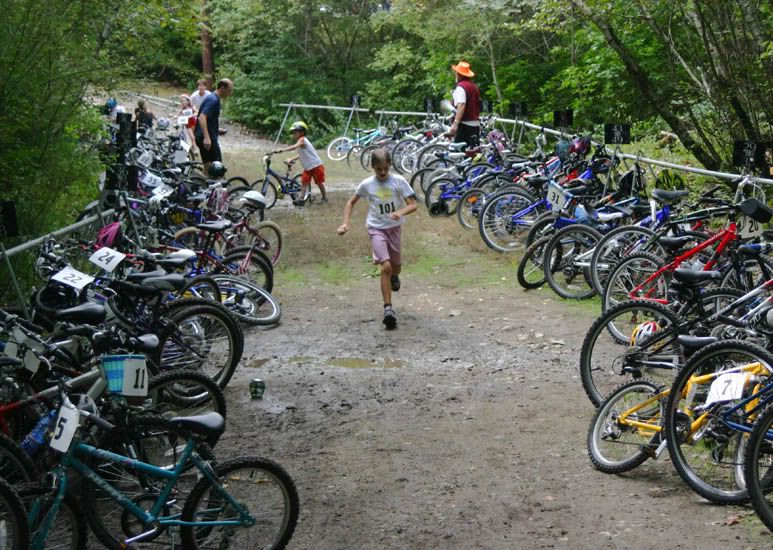 Off Jessica goes on the run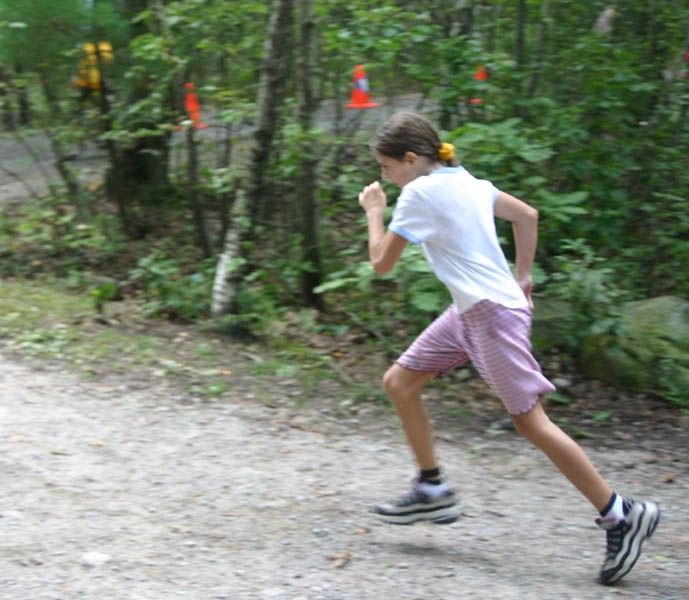 Here is Peter running through the woods
Jessica coming through the same spot
Jessica running through the Chute . ( Peter is on the left Side having a Post race drink )
Peter and Jessica with there Ribbons they got for particiapating .
Jessica Finished 14/18 in her Division and 64/119 over all
Peter Finished 6/22 in His division and 48/119 over all