don't make me kick your ass
In the middle of February, I was finally able to start my kitchen renovation.
Shots of pre-remodel kitchen.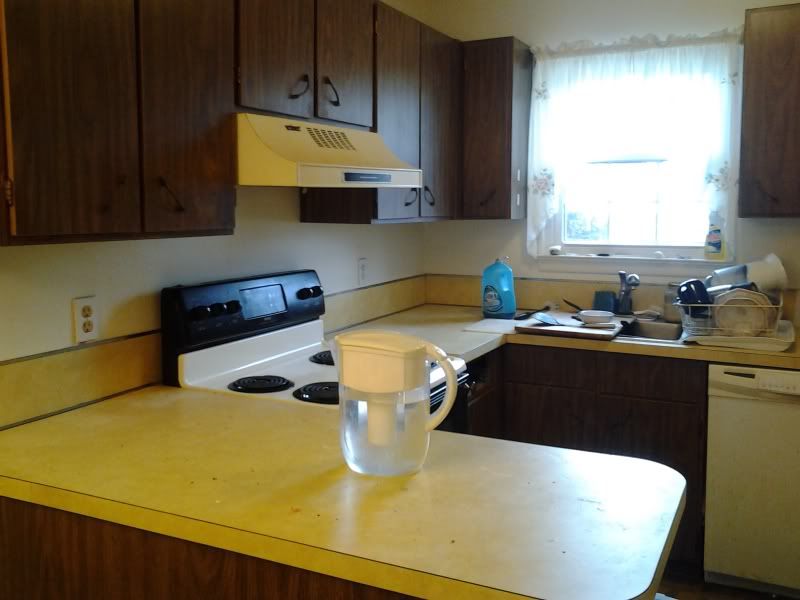 BigT really liked demo, mostly because I let her smash up the old cabinets. We first removed them and carried them outside, and BigT went at them with the crow bar.
Sans cabinets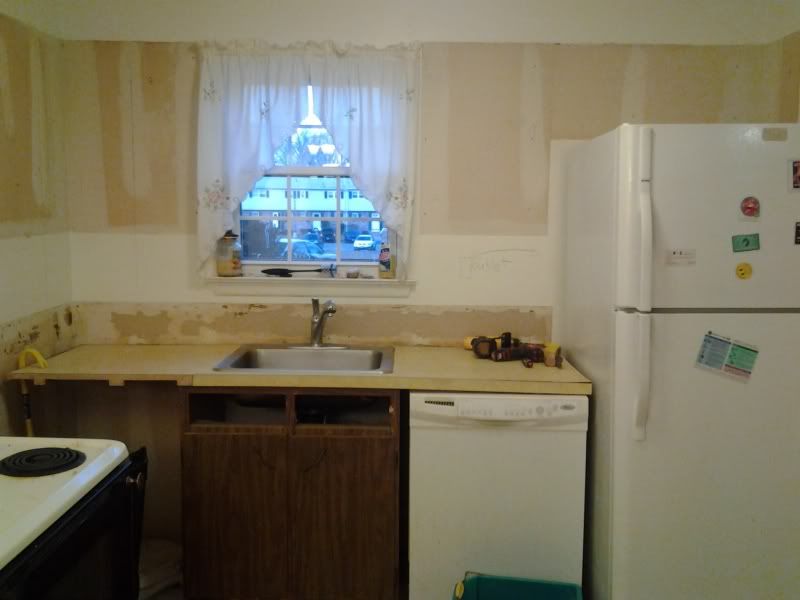 I had to open some of the walls to allow for upgrading the electric. I'm lucky enough to have a licensed master electrician living in the complex. I offered to hire him, but he refused and said "But I'll help you". Score!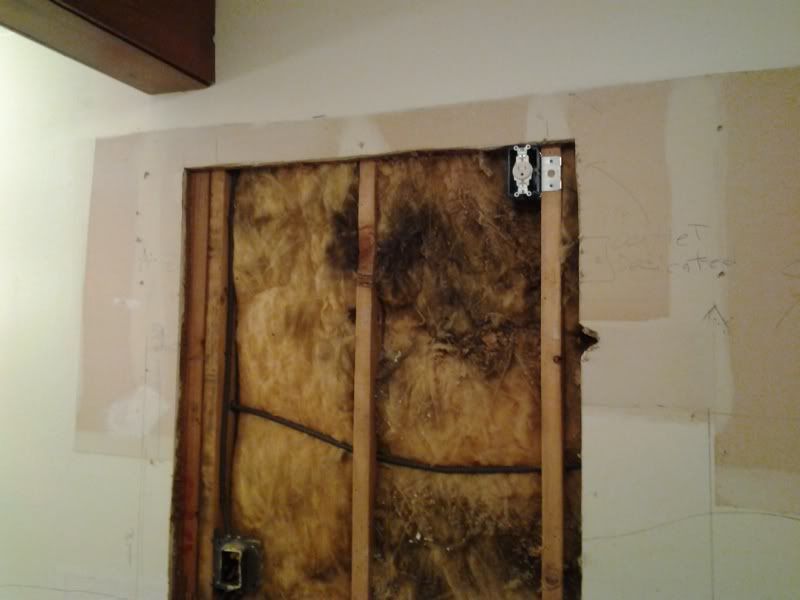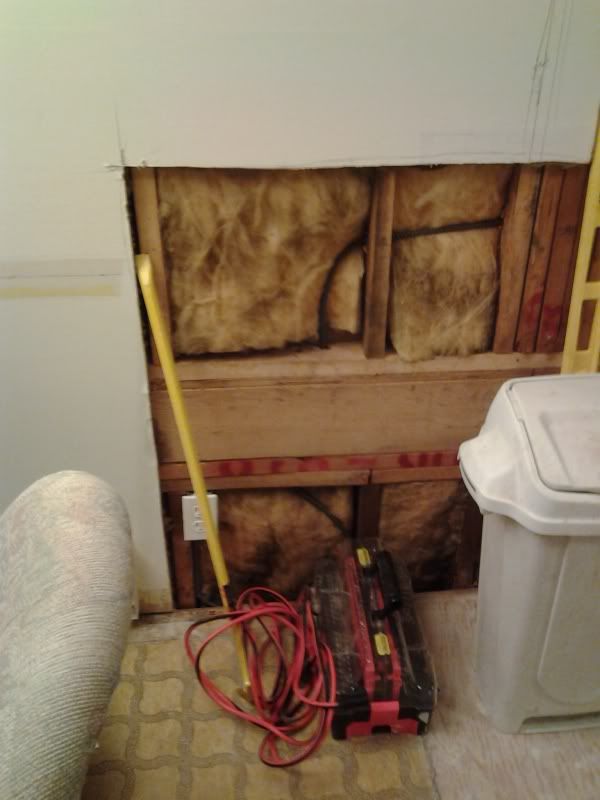 Walls closed up and taped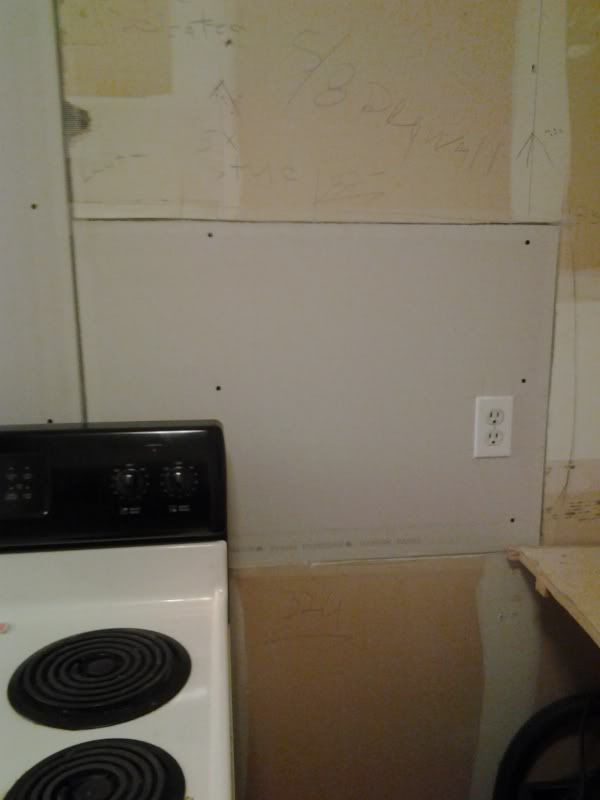 Taped and mudded ready for paint
We have paint! A muted yellow called Banana Split
Next to get demoed is the wonderful flooring.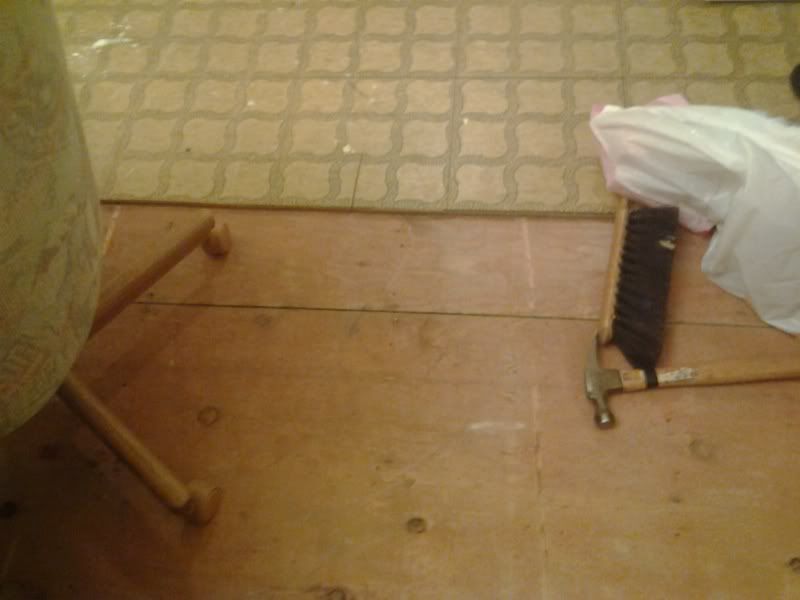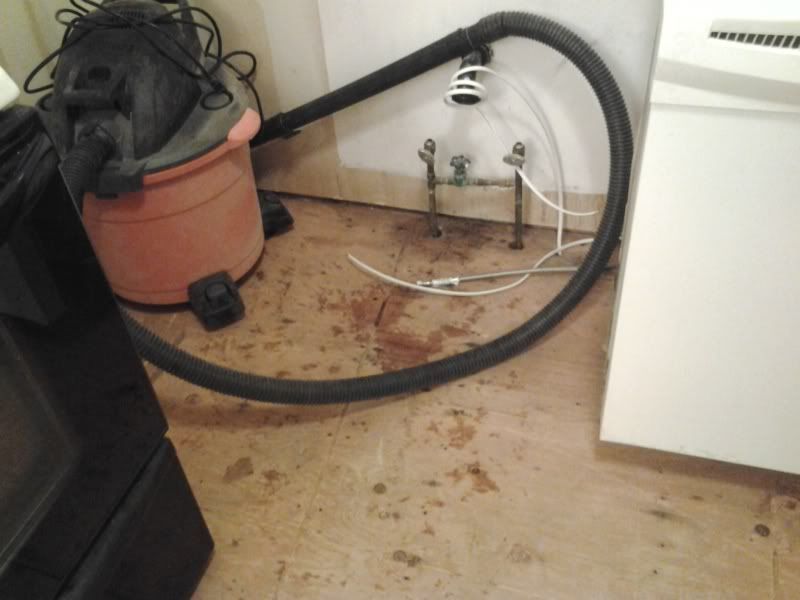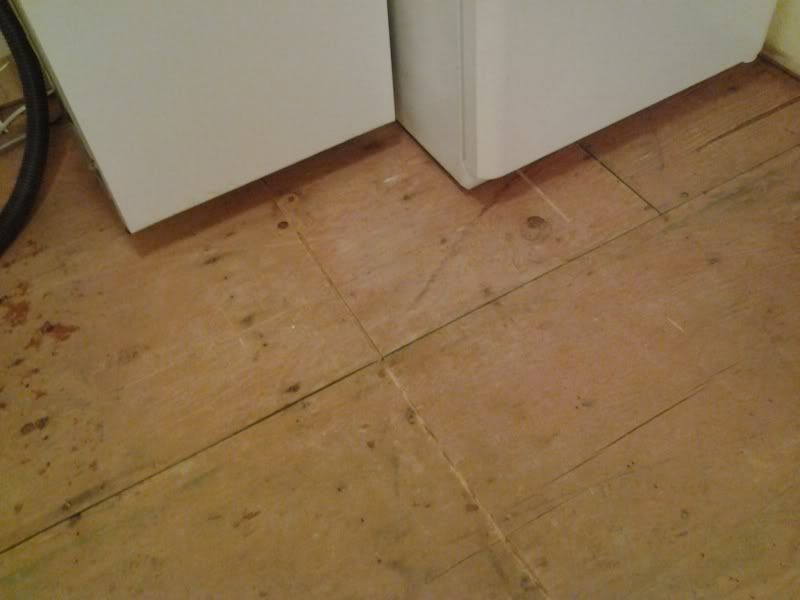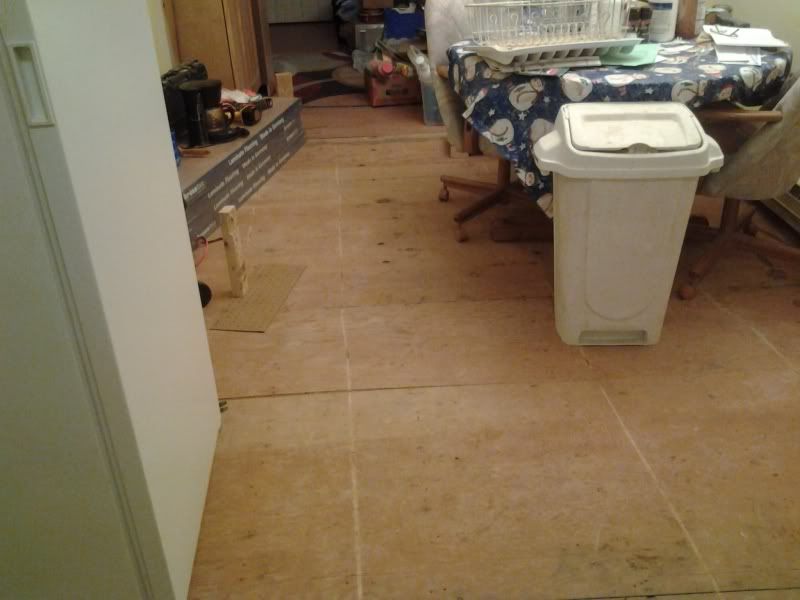 And oak laminate that we've had for 5 years waiting for the renovation.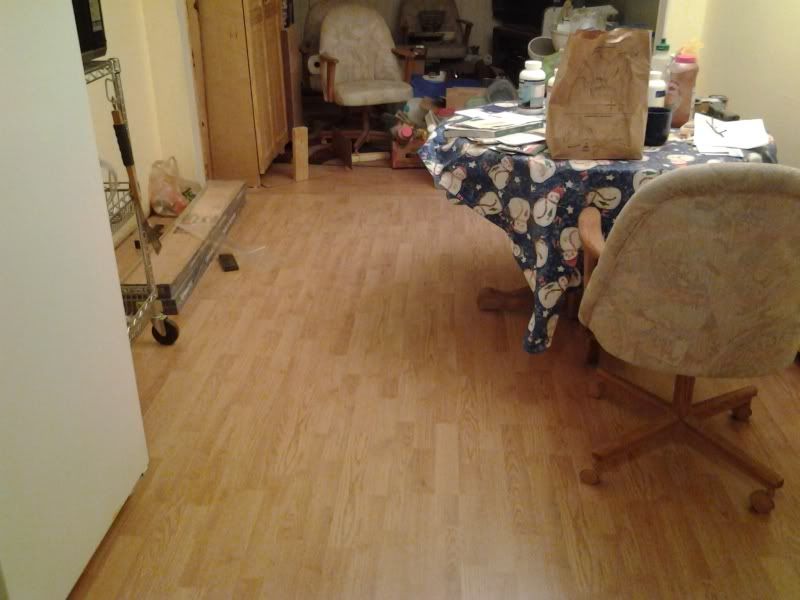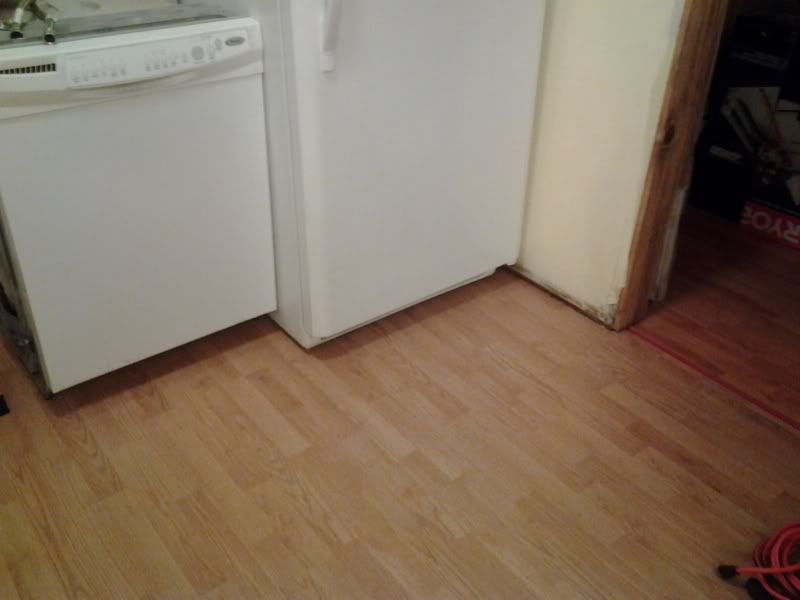 To be continued...