Ok so I FINALY got the cranks, but im a little lost on putting these suckers on. I have a 68mm Euro BB on my suburban, sooo I greasted the cups and put the spacer int he middle of them and screwed them both on succesfully.
Now hears the problem, I went to go put the spindle through the BB and it wouldnt fit through the last cup. I could easily push it through the RSD cup but on the LSD it got stuck, so i got a rubber mallot and started tapping it in but it got even tighter.
Here are some pics of what it looked like now:
This is how far I got it in: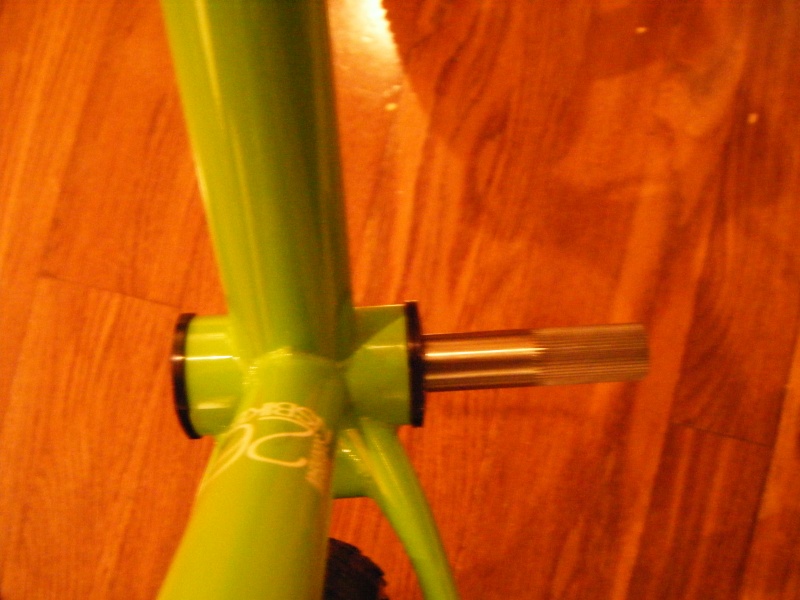 And this is how much of the spindle sticks out of the Left cup:
I'm afraid i'm going to wreak the spindle/bearings if I keep trying to force it in. What should I do?