As some may know, I broke the cardinal rule and allowed someone else to ride my scoot... well it was layed down.... He promised to fix it, and fell very short when it came to the paint. Long story short he payroll is being garnished now for almost 7k.
Bragging time.
Original custom paint for those who have not seen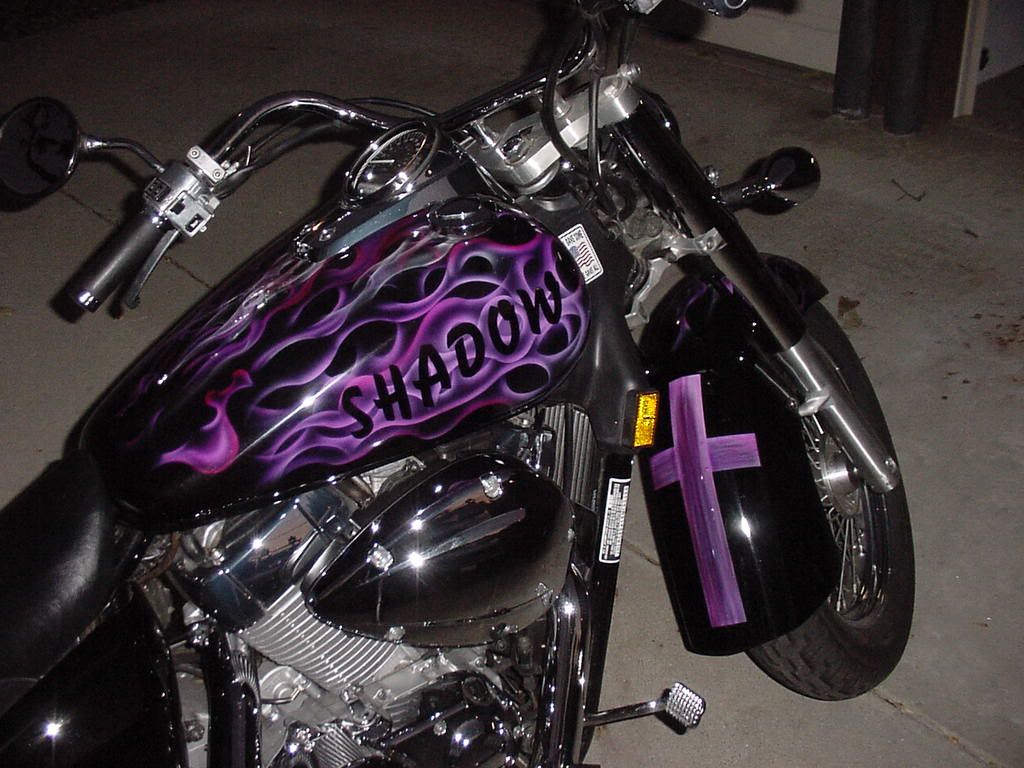 We did this in the garage, first attempt at the realistic flames..... Not bad at all
What he brought me in place of it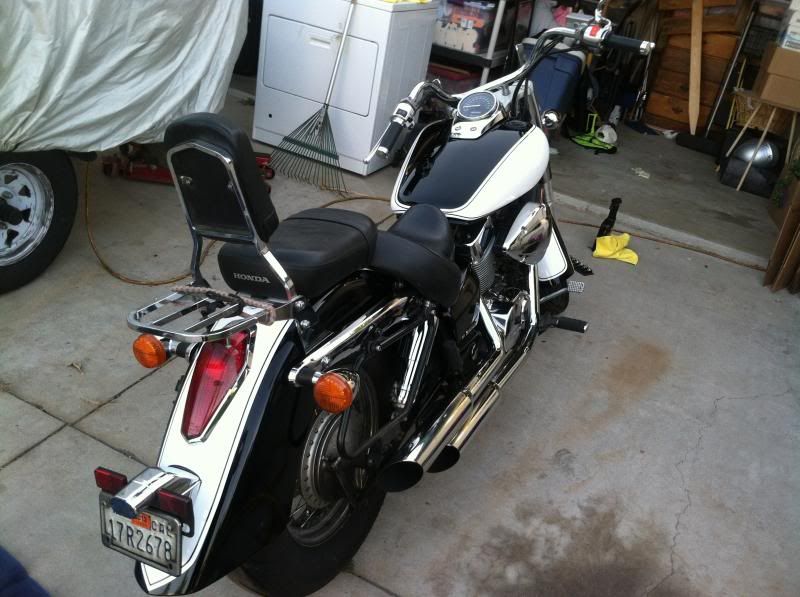 Not a single straight line, Massive ridges on the so called pinstripe, fingerprints in the clear, bubbles in the clear, front fender paint is literally 1/4 inch to the right, dirt in the clear, no polishing at all...... Took him three months to get this together.....
After hitting him in court in which I never even had to show up, here is the parts as delivered to me today!!!
Eleven colors to make the paint job, seven layers of clear, perfectly smooth finish and all done freehand..... Should be able to assemble Tuesday to post up a finished pic!!!!! I am happies.... Too bad My lawyer made more on the deal than I did by a long shot but Hey, I got it back proper........ BTW, this paint was done in 24 hours after all colors were tested, chosen and ready