A 26--->27.5--->29'r
I hate being limited in my choice of tires. I see some real distinct advantages of 26", 650b and 700c wheels.
Recently I designed some new XC race frames and really emphasized centering the riders center of mass so that they could climb out of the saddle with abandon, and descend with little regard for their own safety. As a funny side effect I realized that the geometry I had settled on would allow clearance for tires up to 29x1.7", as long as we manipulated the tubing correctly, and the 30mm bb drop would keep the handling acceptable with bigger wheels.
26", 650b's and small 29er/big-cross tires. What else do ya need?
26x2.2"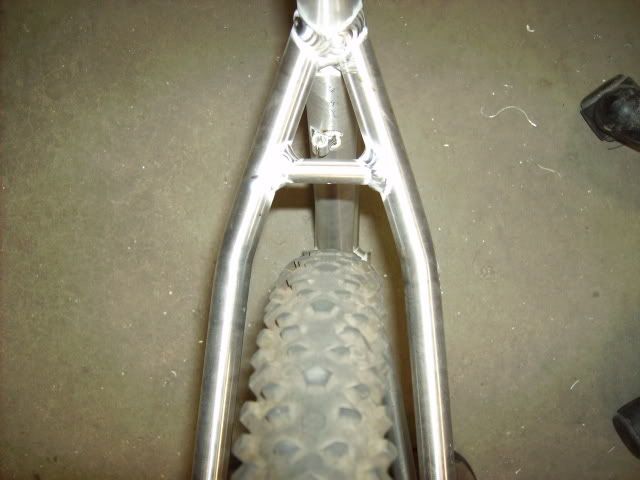 700x34 (fits a 44)
Bridge-less stays for mud and tire clearance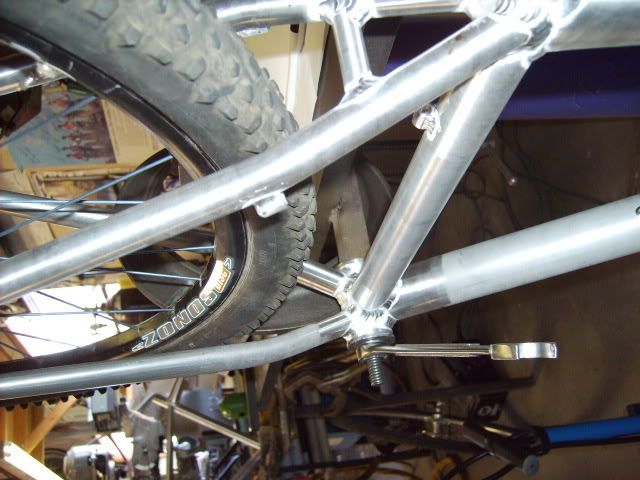 Designed to run these;
Dugast 700x45's
Sid at 100mm for 26" applicatons
New 46mm offset Reba 29er lowered to 70mm for 650b and 29er stuff...
I can't wait until I can start getting my hands on lightweight 650b rims and tires. I'll just have to make do until then...