My dad said he was going to build a double for me in my yard a long time ago. The truck brought the dirt like last year! My dad finally fixed the jump today and it is awesome!
-Noah
___________________________________________________
**ok...i've got to start typing for him, that took entirely too long. he typed it before bed and i'm just now getting around to finishing the post - manimal**
anyway, he was super stoked on the noah-sized dirt jump and after only 4 attempts i dared him to jump over something. i put a stick beside the jump and took a pic of him to show him how high he was getting and then he agreed to try and clear his old picnic table
measuring height w/ the stick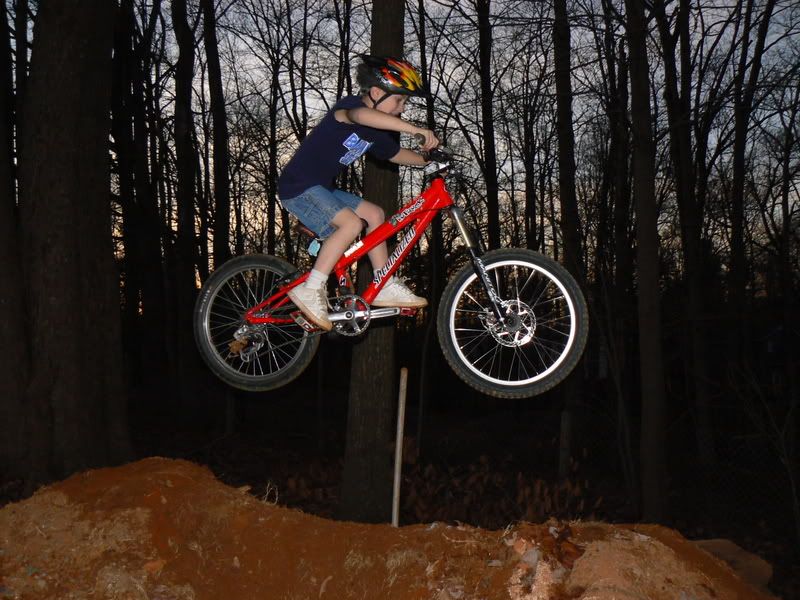 first time over the table (so close it looks like a manual
)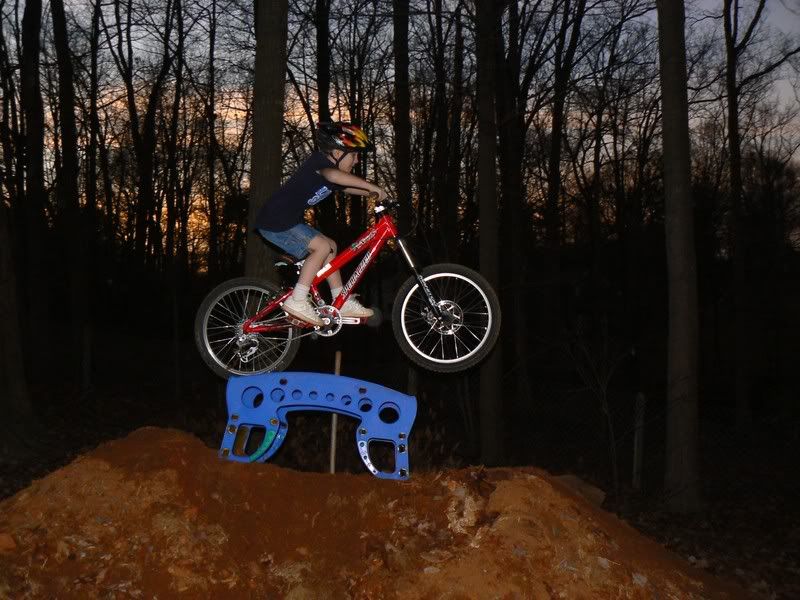 screen capture from a vid that shows him boosting it
we also went on a 1.5 hour road trip yesterday w/ some friends to a kickin' dj spot in raleigh, NC. most of the stuff there was too big for him to hit so he volunteered to throw some dirt w/ the locals while dad was riding
there is a sweet pic of him hitting a double but the dude hasn't posted it yet.