Just got my Ti Spring in from Obtainium Performance Products. Obtainium is a small part of a company called Hi Tech Springs that specializes in high grade springs for the aerospace industry. Obtainium is the part of the company that makes the MTB Ti Springs. They are working with some of the top MTB Industry Suspension companies to bring us (The MTB Word) some really nice high in grade springs. The springs have a nice gloss finish to them which makes it stand out over the other Ti springs out there. Makes you feel like you got more for your money's worth. Their pricing is lower than most of the other Ti springs out their even if you have to buy a Performance Adapter to make it fit your shock right. Right now they have one size that works on both 2.75" and 3" stroke shocks, with other sizes in the works.
My Spring Specs:
Size: 300 x 3.0
FREE LENGTH: 6" / 152.4mm
Weight: 0.55lbs / 250grams
They will be adding Weights in on their Web site soon on all the different size springs they have.
You can order springs right off their web site at:
http://www.obtainiumperformanceproducts.com/index.htm
Here are a few pictures: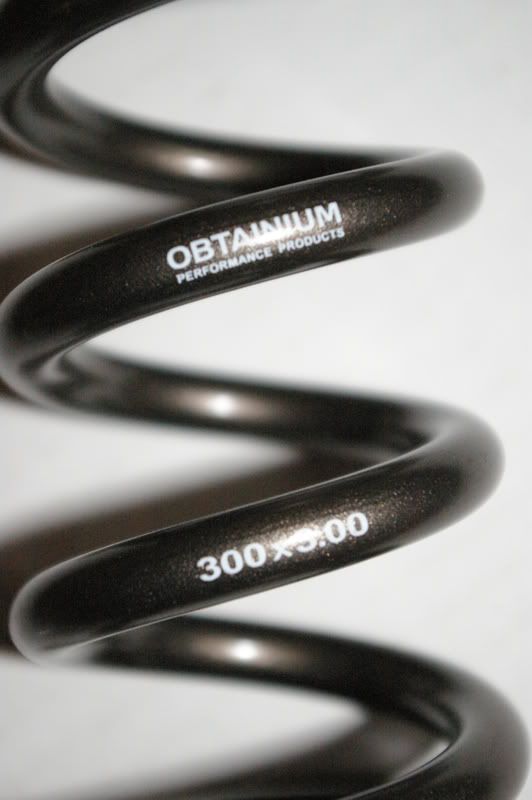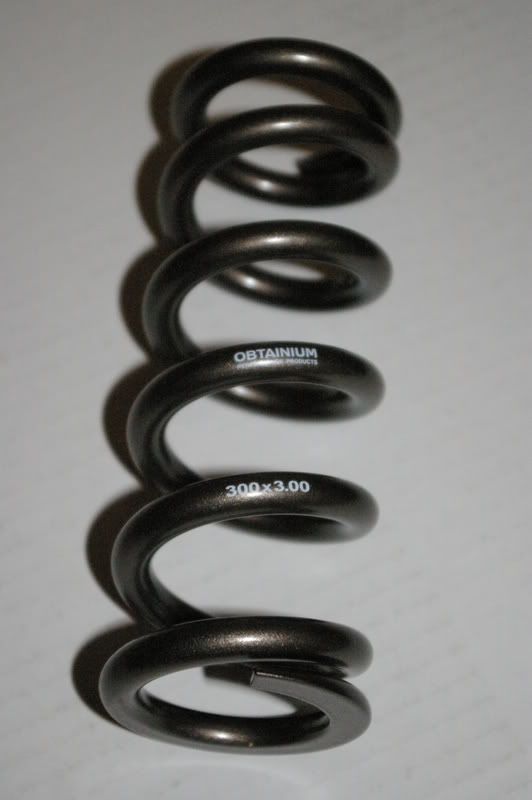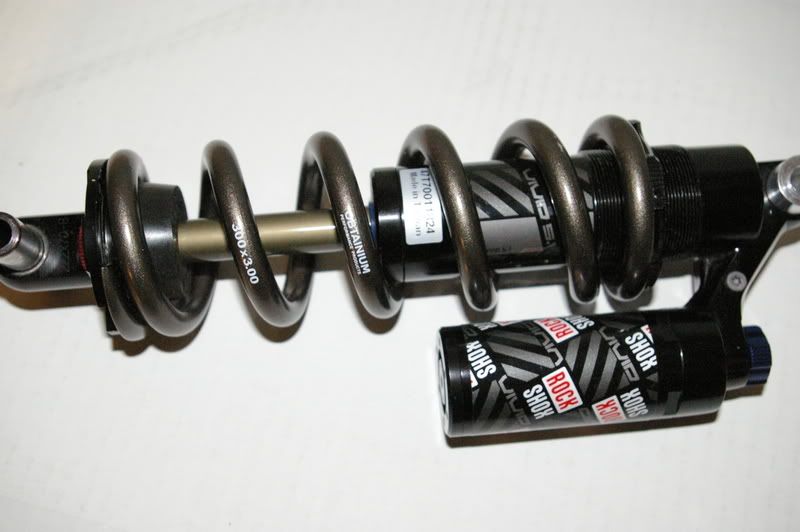 Thanks Jim, a super great guy that really knows his stuff!!!!