A few of us went out to the Clemson DH course this past weekend. I am still learning the new SLR camera so the pictures are no perfect, but this is what I got.
Tooling around in the parking lot:
Bikes pictures:
Kenan's new ride, Jeremy R's old ride
My ride:
Jeremy R's dreamy ride:
Bikes lying around on the trail side:
Random shots:
Mo and her dog:
Kenan being funny:
Bo with his hot self:
Demo Dave and Jeremy watching everyone ride the wall ride:
Jeff Kill:
Wall ride shots:
John:
Jeff Kill:
Kenan:
Demo Dave:
Bo:
Me: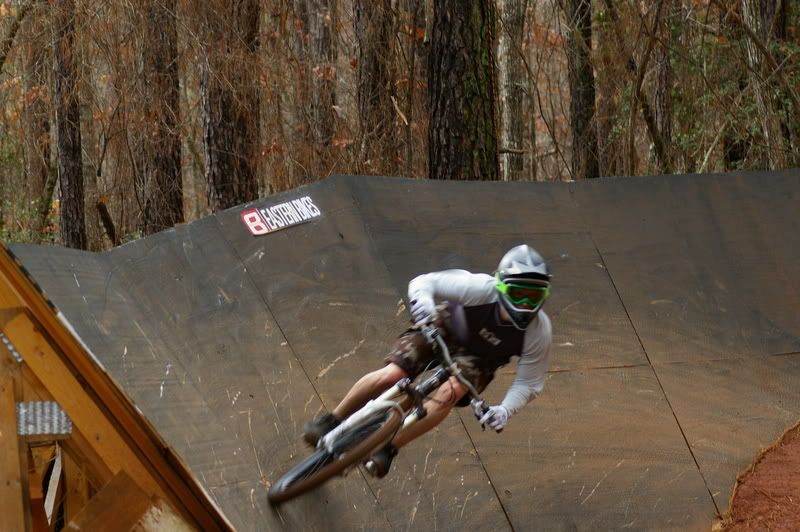 Ripping up the Berms:
John:
Jeff Kill, Check out the "Tats":
Jeremy R:
Me:
By the way we got to see some of the new stuff the Clemson Freeride team is building out there and the new Jump Line is going to be Sick!!!!