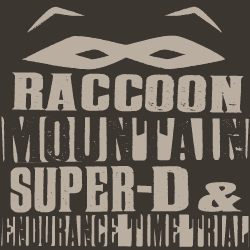 ​
We have this little trail system in Chattanooga...you might've heard of it...it's called Raccoon Mountain. Us here at SORBA Chattanooga think it's kind of a big deal. So what do you do when you have regionally recognized trail system in your backyard??? Give people an excuse to come and ride it that's what!!! SORBA Chattanooga is proud to announce the 2014 Raccoon Mountain Super-D & Soul Sucker Time Trial race weekend on July 12th & 13th. An epic trail system deserves an epic race; so we've lined up swag raffles, vendors, custom event swag, food, and TWO races. Swag raffles to take place on Sunday; prizes include a Lynskey Pro29 or Pro650, your choice.
This weekend will mark the first ever event on the recently expanded trails on Raccoon Mountain. The completion of Livewire and High Voltage mark a huge achievement for SORBA Chattanooga. This expansion adds 8.5 miles to the existing trail system. Both the Super-D and the Soul Sucker TT will use these new trails to create one of the most fun and difficult races you'll ever experience.
Super-D
The Super-D course will start at the entrance of Livewire at the top of the gravel road. From there, riders will continue straight down Livewire Phase 1 and 2. The finish line is at the intersection of Livewire and High Voltage. Course is 5.5 miles long with 1200 feet of descent. The first 2 miles of the course are seriously fast, followed by a several miles of tough rocky and rooty trail, finishing with another mile of fast descent. You are allowed two runs of this course.
Soul Sucker Time Trial
You have two distances to choose from, 20 or 40 miles. Both distances will give you a chance to taste all the new trails at Raccoon Mountain. With over 4000 feet of elevation gain, this trial will test your resolve. There will be 4 sag stops setup along the course. Three of them will have water, sports drink, and food; one will have water only. Entrance into the Soul Sucker Time Trial gets you a custom 64oz Growler...beer not included.
CLICK ME TO LEARN MORE!!!
CLICK ME TO PRE-REGISTER!!!