I've picked up a few parts over the past couple days and got them all installed today and went out for a ride so I thought I'd share.
Rock Shox Vivid 5.1
I was semi skeptical seeing as RS hasn't had the best luck with rear shocks in the past but I'm pleased to say that the shock is awesome. It was easier to setup and tune than my DHX 5.0. The small bump sensitivity was 10x better than the DHX and when I got up and cranked on the bike while going over some high speed rooty sections the rear end felt glued to the ground. I took it off a 8ft drop on our DH course and the landing was butter. Granted I've only ridden for about an hour with the Vivid but so far I am extremely happy with the purchase and would recommend it over the DHX.
Michelin DH24 2.5 setup Tubeless with Stan's
I had been a long time Maxxis man but I think I might have just found my new favorite tire. Previously I was running supertacky DHF 2.35 Minions but I was looking for something with a little more meat. The tires did add a good bit of weight but I'm not too worried. It was really muddy today so I ran the tires around 35psi and I was trying to get them to break loose in turns and had no luck. A lot of my buddies were having trouble through certain turns but the 24s never let me down. I did notice that they don't clean as well as other tires but I'm trying to find pics of different cutting patterns to try. I'm also anxious to see how fast they roll on dry terrain.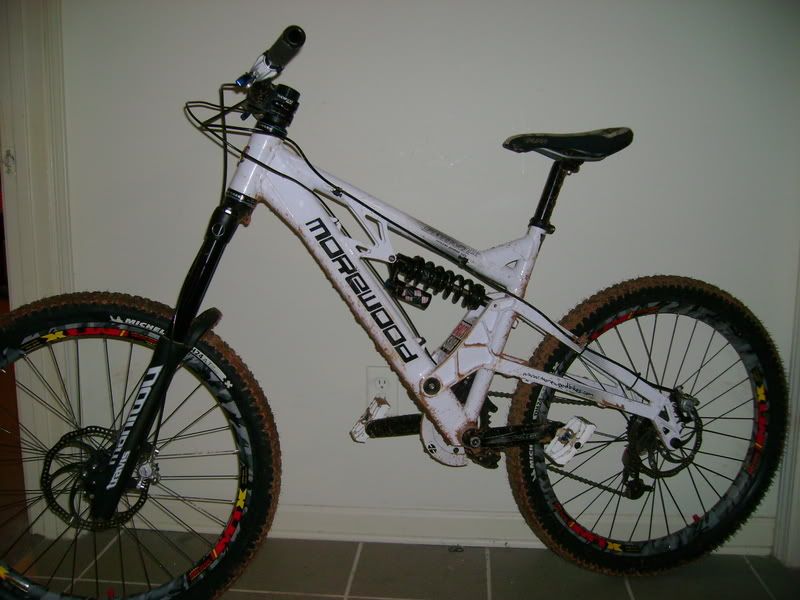 Twenty6 Products Levers
I first want to thank Tyler at Twenty6 Products for hooking me up with these levers, they are gorgeous and perform amazingly. After a little confusion with the installation I was able to get the stock levers out and the new ones in. I immediately noticed the decrease in the lever throw. I also noticed that the levers were much more rigid than the stock K24 levers which under hard breaking had the tendency to flex. The Levers also feel so much better than the stock ones, it's hard to describe but they just feel better. I'm usually a 1 finger braker and was curious to see how the levers would feel seeing as they are made for two finger braking but there was not a single issue. I already thought the K24's were amazing brakes, but the Twenty6 levers were cherry on top. Bottom line, give Tyler a call and get a set .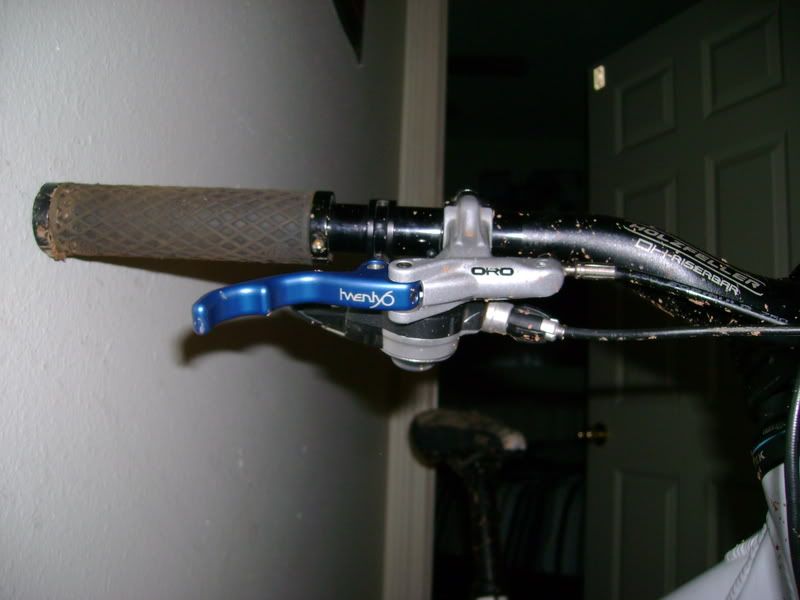 Here's pics of how far the levers have to go until full braking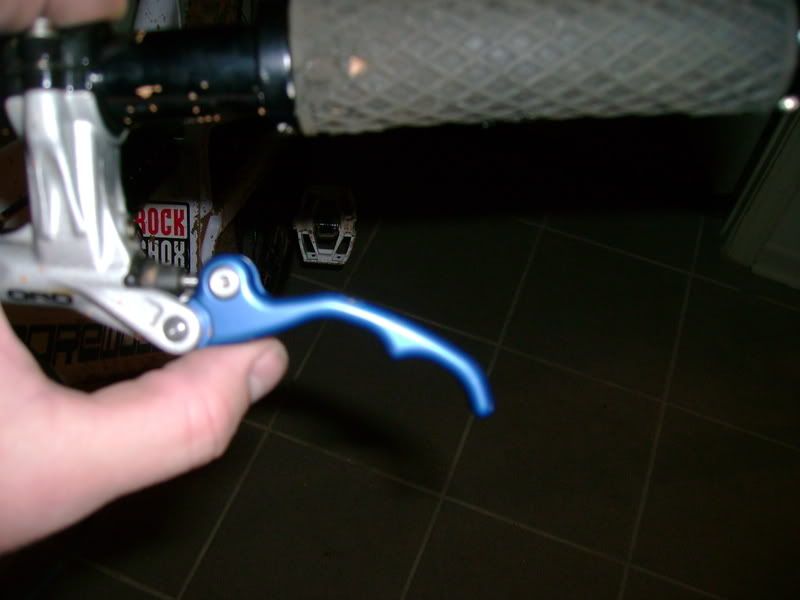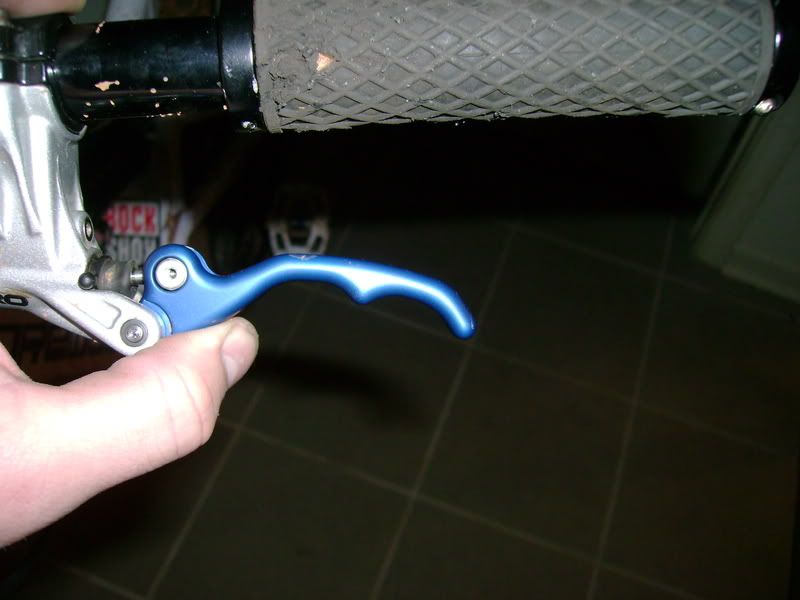 Now for a couple random pics
I counted all the spare tires around the apartment the other day and the number was kinda ridiculous, 34.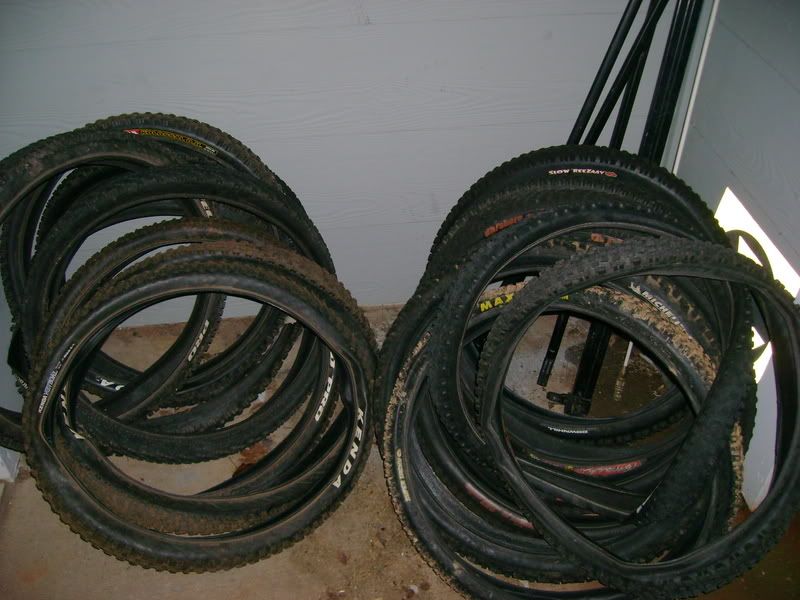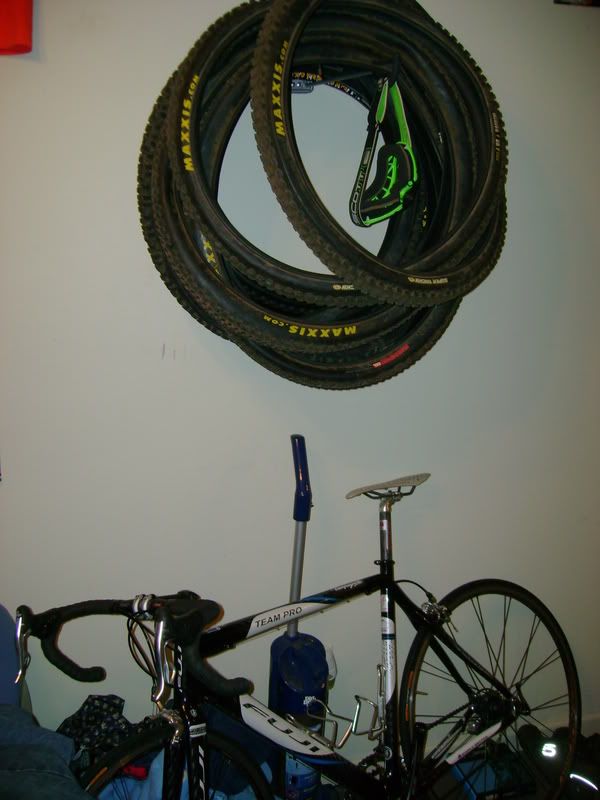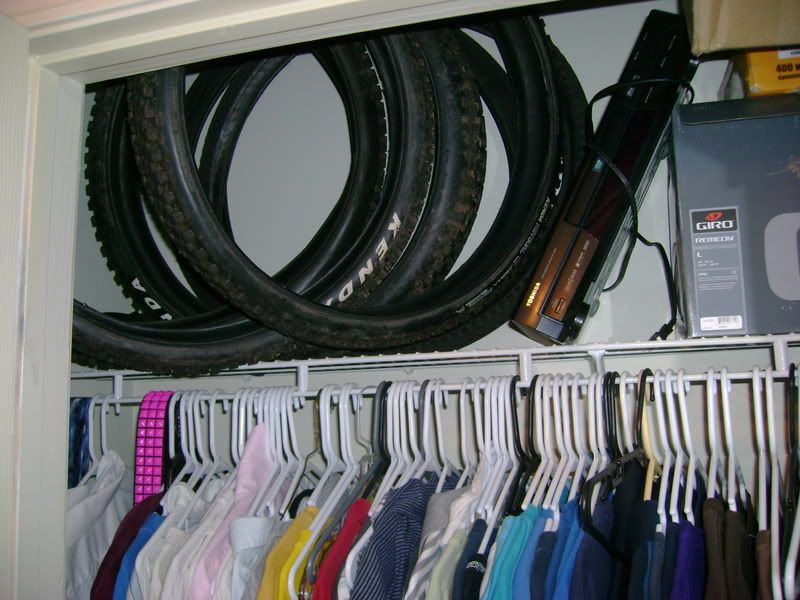 And heres a pic of my latest project, I've been hand sanding/polishing my 45 dollar Azonic DS1 frame. I'm not sure exactly what I'm gonna do with it but I'm thinking maybe a DJ/Slalom bike.