This is my first ride report so go easy.
back in the beginning of September I was fortunate enough to head to Guatemala. I stayed in Antigua, and spent two days riding with old town outfitters.
http://www.adventureguatemala.com/biking.html
My girl friend and I rented bikes but brought our own shoes, pedals, helmets, and riding clothes. I wish i brought my camel back...
and on to the ride itself.
First day we took their "Volcano Ride" We were given the option of either driving up to our starting point or riding up to the starting point. Since my girl friend didnt want to ride up we selected to be shuttled up, since we were on vacation i didnt complain too much.
Started off by riding up a double track unfortunately full of trash to get to the trails. After about a mile or two of that we reached the single track which we didnt leave until reaching he base of the city a few hours later.
The trails wound across the mountainside and through the various farmland. most of the trails were created by the farmers and their donkeys, but apparently our guide had the "OK" to ride on them.
Winter coming down the volcano into Antigua
The terrain was fairly similar to east coast riding minus the roots. there were plenty of rocks and since it was the "rainy" season some mud as well. much different from what Ive grown accustom to in wyoming. The green scenery was very welcome compared to the brown of wyoming.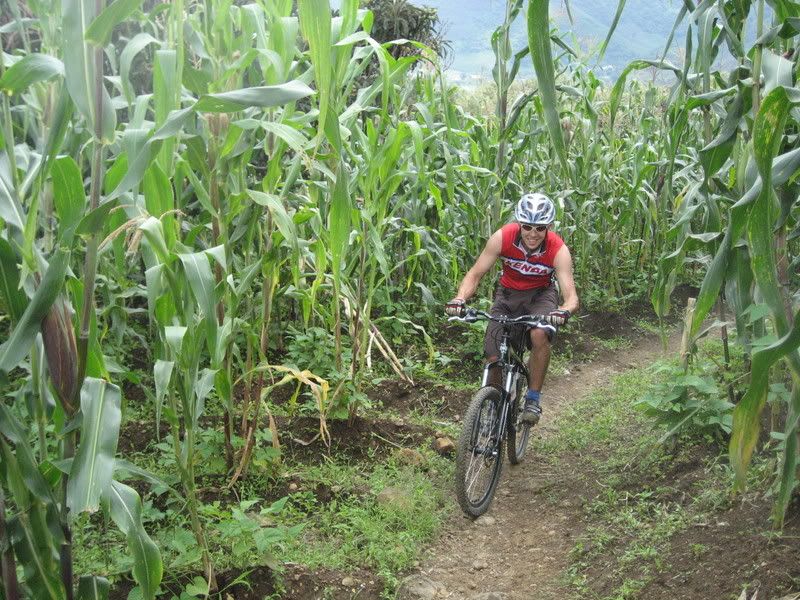 typical cornfield single track
required pose on a dried up lava flow
One of the many cathedrals in Antigua
Winter and our guide Luisa riding through the streets of Antigua.
The second day we decided to do another ride with the same guide Luisa. Our guide was a very impressive rider and knew a lot about the local farms and way of life. We opted for an easier more leisurely
route which i forget the name of.
This time we went up into the farmlands and just kind of meandered about. there was a really sweet naturally bermed section through the undergrowth.
Natural tunnel from the aforementioned natural bermed area
one of the other trail "users"
bit muddy
countryside
lush riding
here are some other non-riding shots from Guatemala.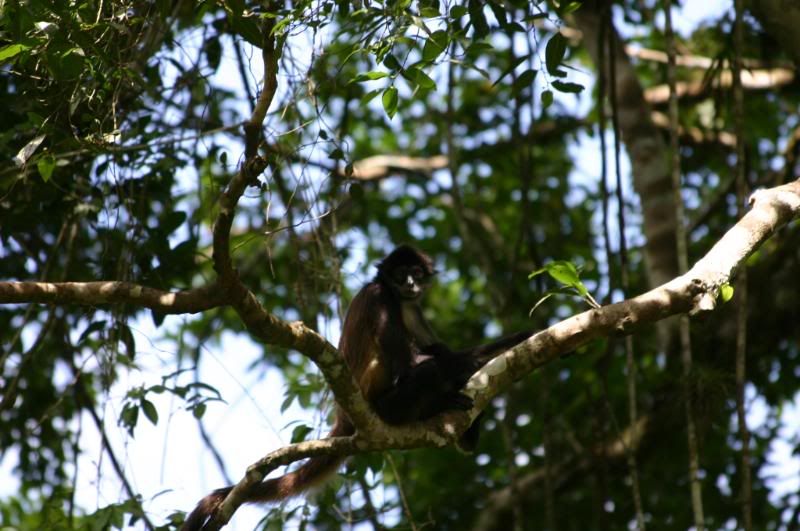 spider monkey in Tikal
myself and some Mayan ruins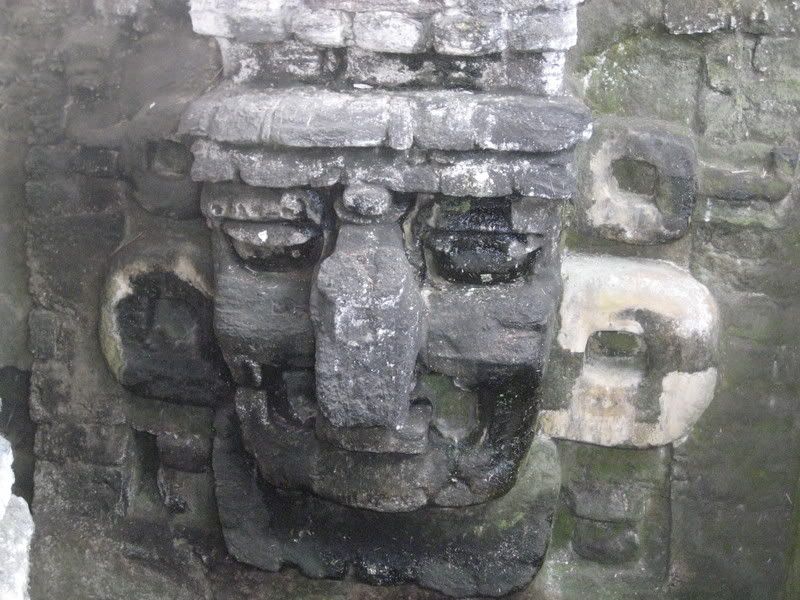 ancient mayan god. named something similar to "chuck" choch maybe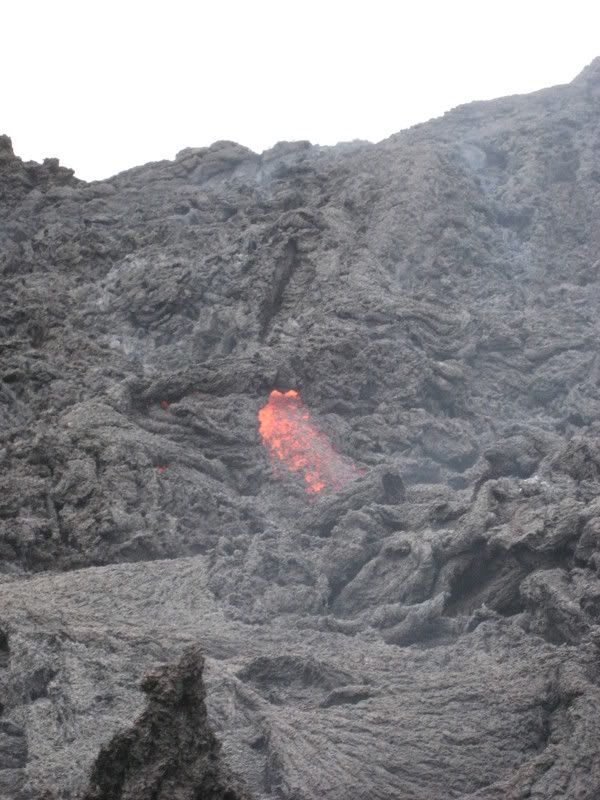 hiked up the active Pacaya Volcano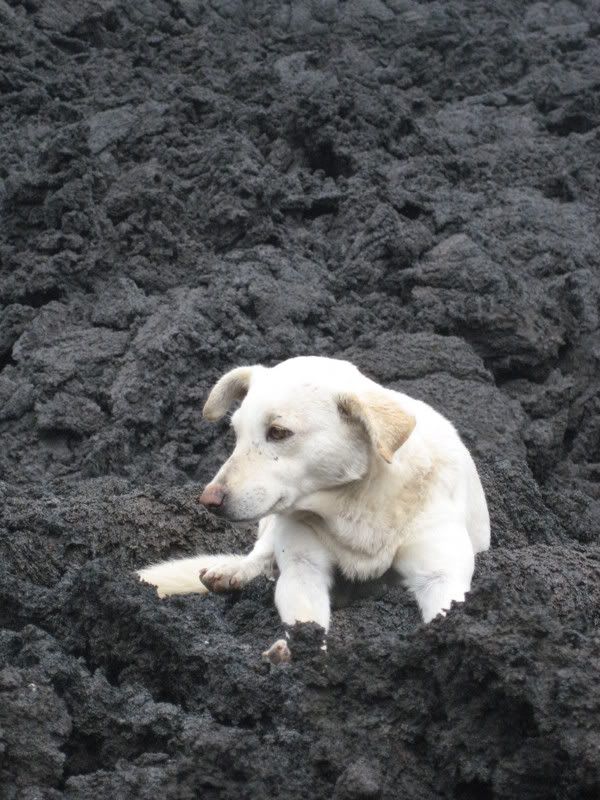 the street dogs "chuchos" followed us out there for a free lunch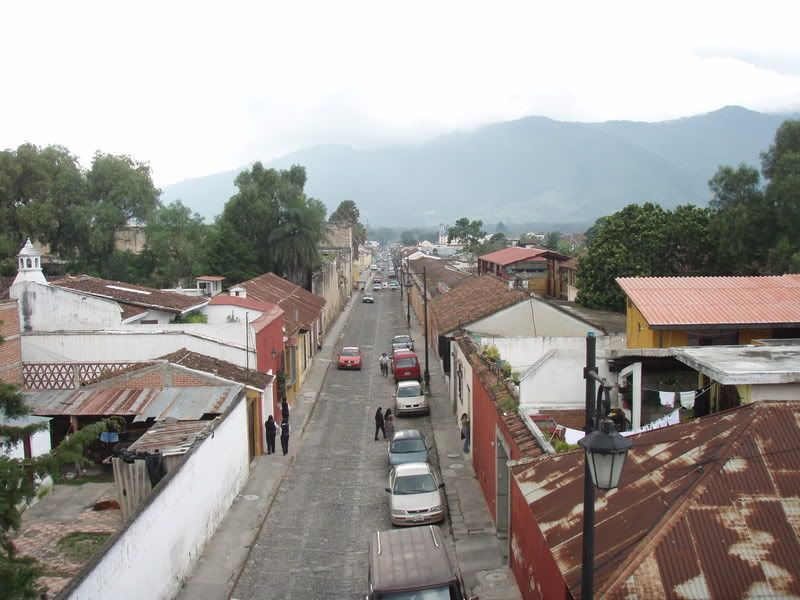 antigua from the sky cafe
sitting a couple of feet from an active lava flow. the sole of my shoes started to melt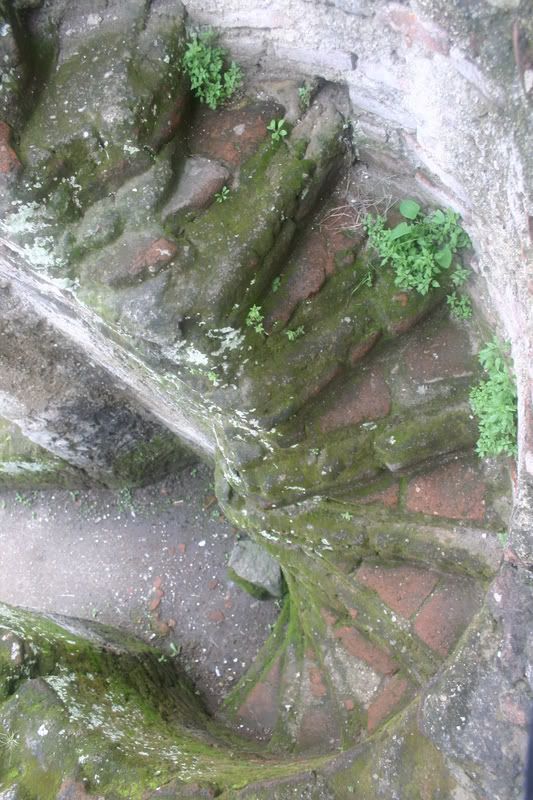 cool staircase
sweet cafe we had lunch at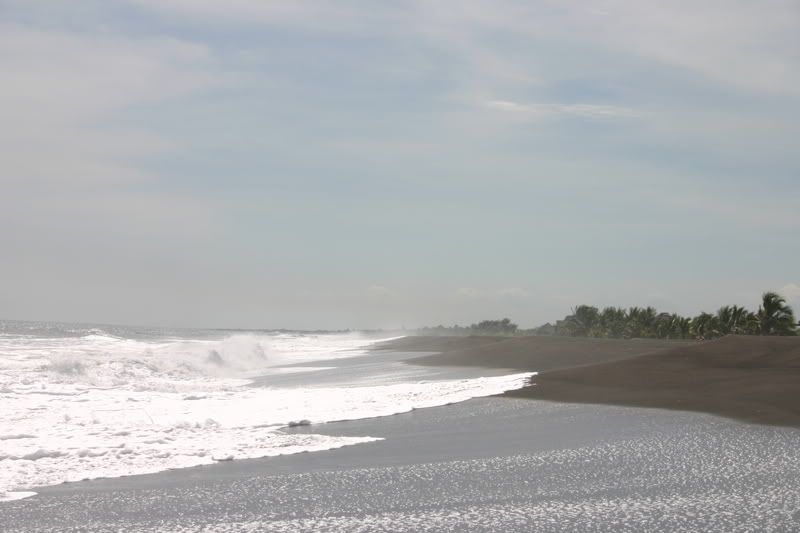 the beach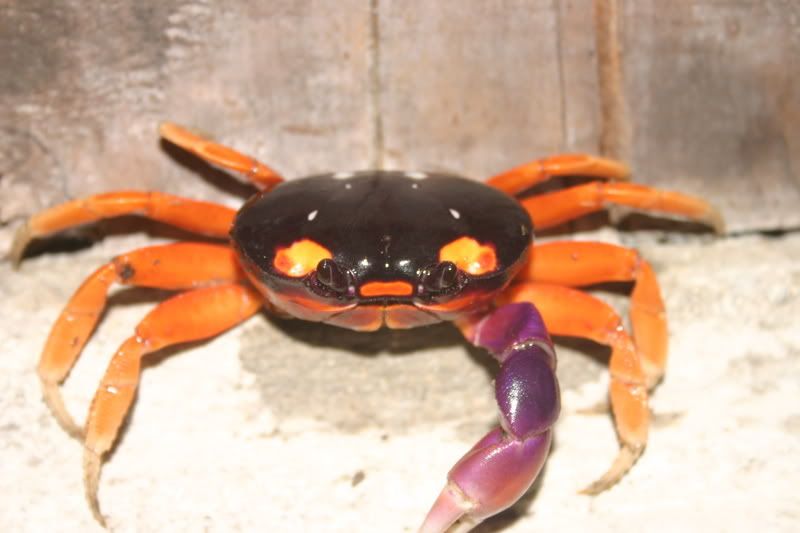 sweet crab that came out at night during a terrific thunder storm
over all the trip was killer. i got to experience a very different culture and see a lot of very interesting things. The mayan ruins were incredible, as was the riding, and the active volcano.
Id highly recommend to the more adventurous to check it out, but would say its not a place id take a younger family.
matt