Well during trail work My son had to test a few things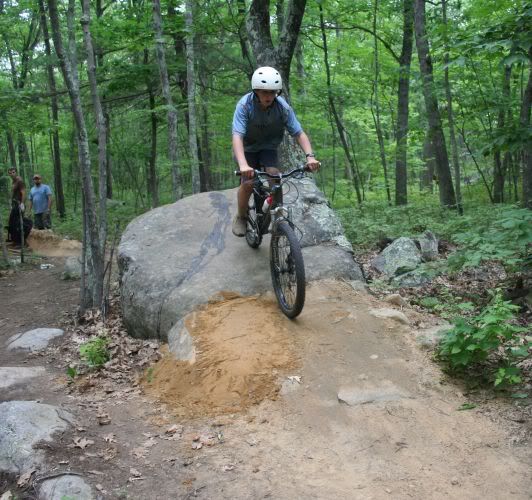 Then we went over to the quarry, he wanted to see some people jump from the high rocks but alas nothing.
then he wanted to ride through Charlies Tunnel , the Tunnel the charles river goes through to get under I-495. well we haven't had much rain .so the water level was a down , so in we went. the tunnel is about 200 yards long.
shortly after entering the tunnel, Lights would have made things slightly easier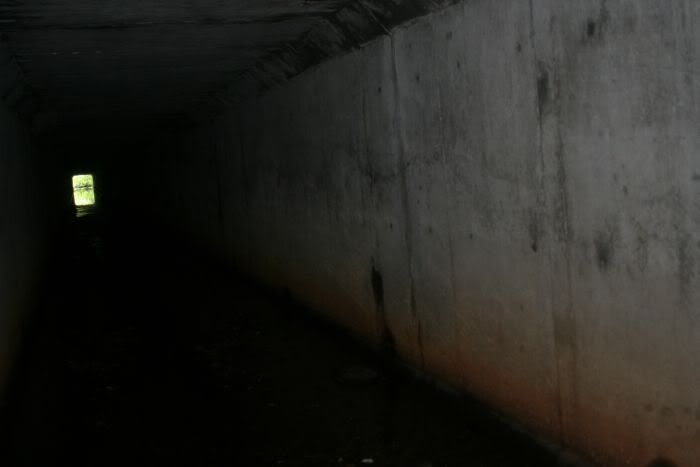 I made it through first just before you get out the water is at its deepest it was abount hub level deep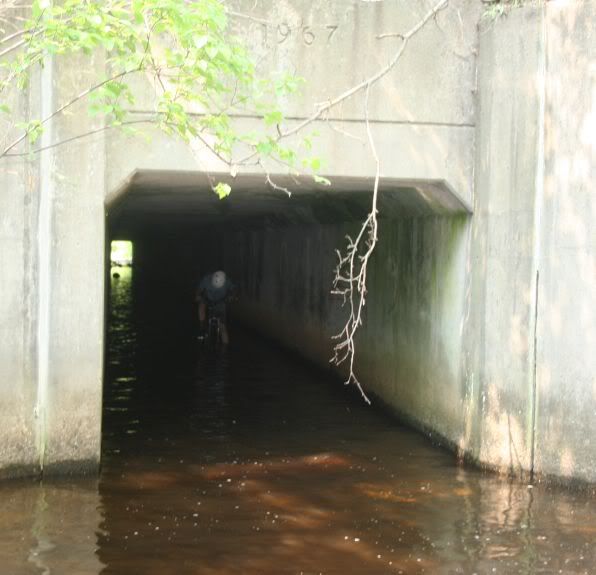 and my son finally makes it out
He thought doing this was the coolest thing.
finally he ended up doing a log ride , took him about a dozen tries but finally made it