here are the best pics from yesterday's ride. i downsized them pretty drastically since there are so many, pm me your email addy if you want a full size pic. the color came out pretty crappy too but i can fix it to an extent.
--side note: you will see motomike referred to as "lando" or "lando mike". this stems from a nickname that i'm hoping will stick. you see, "lando" is short for -LAND-O-lakes WHIPPED butter- because mikey is the whip king and he usually lands butter smooth.--
the big air winner first:
alex on the hip ( i have the original, uncolorized, version if you want it...but the b/w made you stand out better)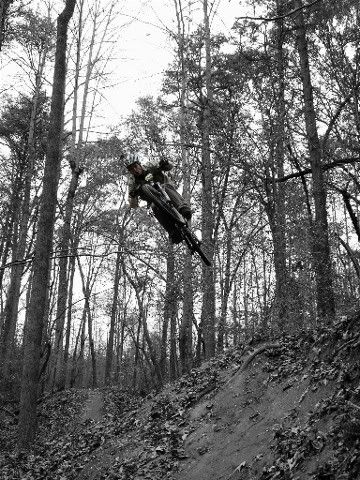 Lando (motomike) on the freaky teeter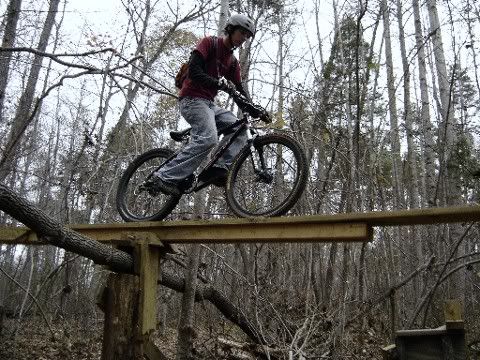 zach on the teeter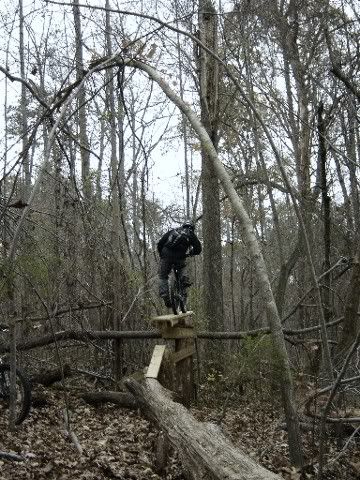 keegan attempting a hip-to-manual-to drop-in
mike on the power line drop
alex same drop
me same drop (pictures never show the steepness of this bumpy tranny)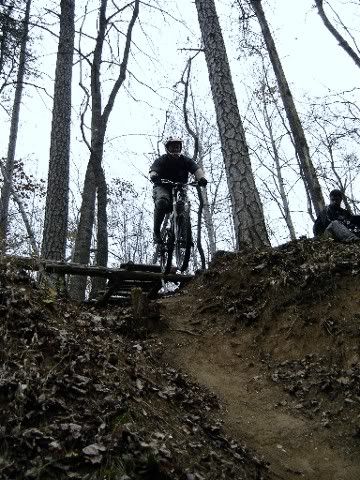 keegan showtime
alex w/ the sweetly rigged helmet cam from the cory at ridemap.com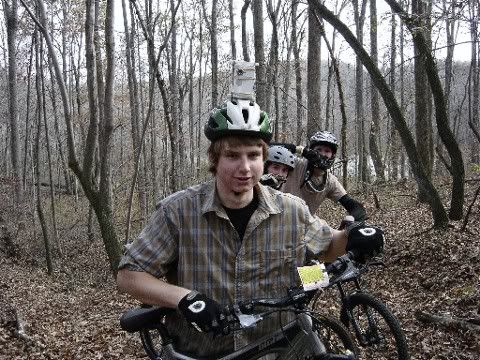 alex on showtime w/ the helmet cam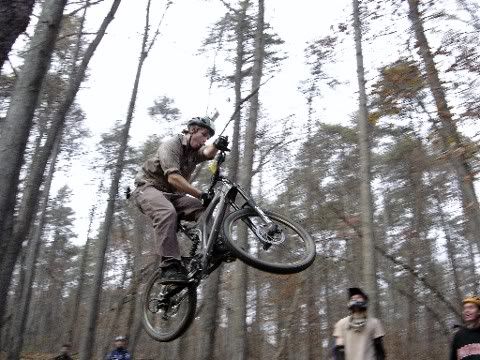 me on showtime
Lando-mike on showtime and -GASP- he's not whipping it!
zach on some random log ride we discovered on our -lets get lost and ride an unknown trail- part of the ride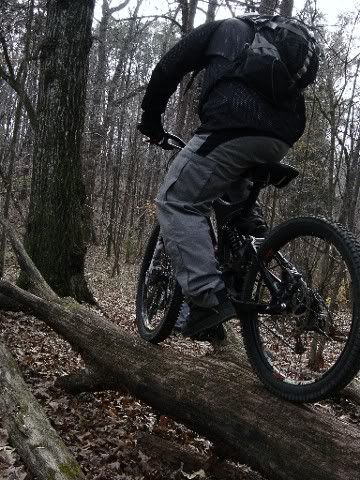 alex showtime
Lando-mike on the same logride
one of the best shots of the day, zach with a sweet nac off of showtime
yours truly just as my back tire was sliding off the log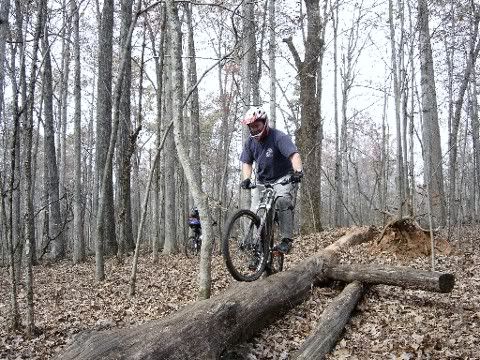 alex going flat on the hip
um....they dared me ....again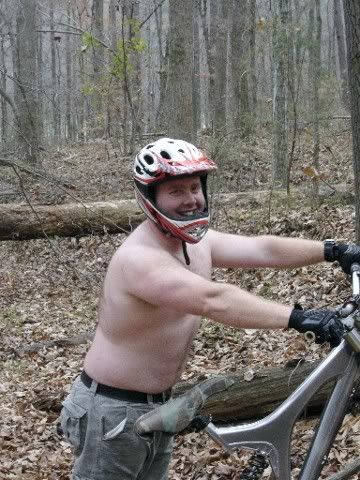 me on the hip
steve on the hip
alex table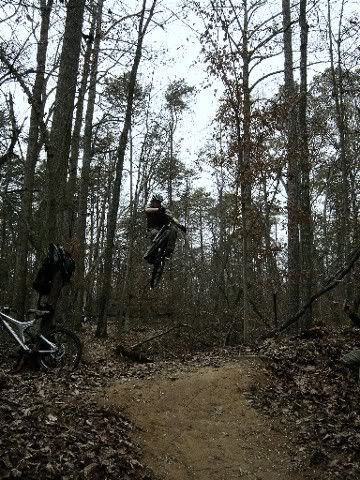 lando on the hip
where's the motor? lando whipping it huge! who woulda figured?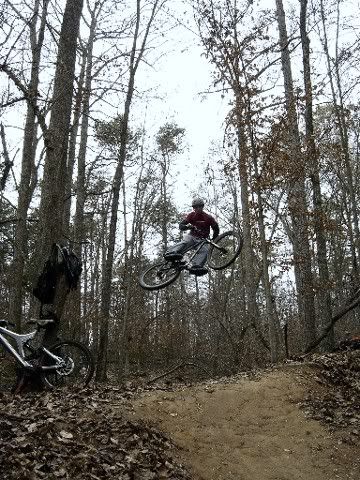 keegan on the table