I'm glad I got my Ride in this morning because right now it is snowing , my yard is all white , and my son is out side right now making a snow man.
so This morning I got up early and met up with IF_rider and we rode . it was about 37 degrees , a bit nippy , once you got riding it didn't feel cold.
IF doing a roller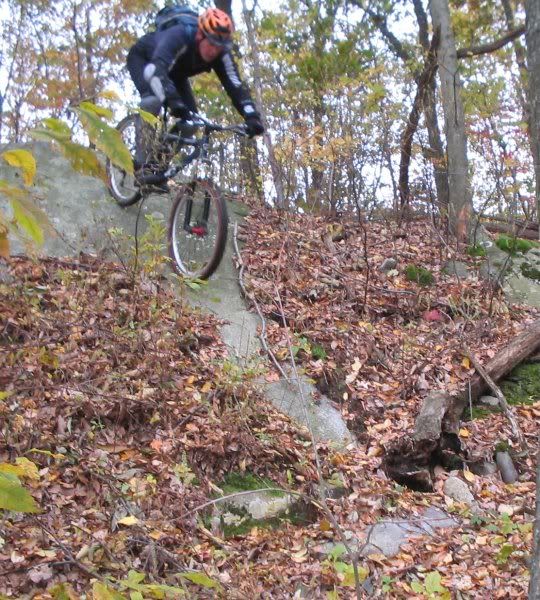 IF dropping.
Well IF rider had to get back by 10 for his sons soccer game , so He crusied on Back to the car , and I went over to meet up with another group who were meeting at 10. I had a little time to kill so I went Via a new Bike trail that is being built . I Like the Artsy gate.
So I met up With Voss, the silver turtle , Carl and Donny.
Here isthe silver turtle showoing off the Brand new Trail SX !
My camera was acting strangly ( ok the Batteries were dying ) so I had trouble getting soem shots . but it seamed to work in rock garderns.
Donny coming up the step line , and getting stopped! dam near went over the handlebars as I took this pic
Voss Taking the Rubicon Line .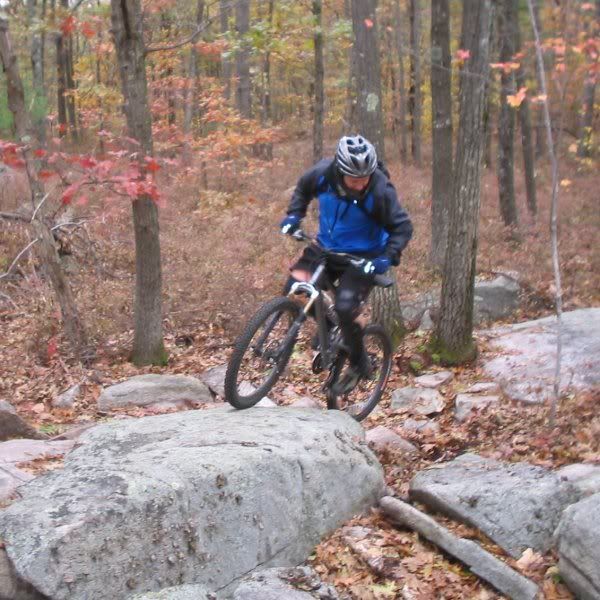 Voss would blow out his tire on this atempt , so WHile he fixed the flat we played some more.
Here is Donny , Making another attempt , but using my bike ( MMcG Note the Frok )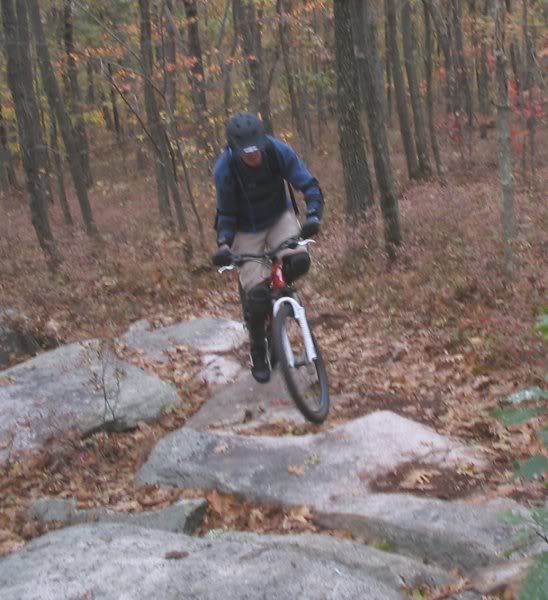 The Silver turtle on teh Rubicon Line.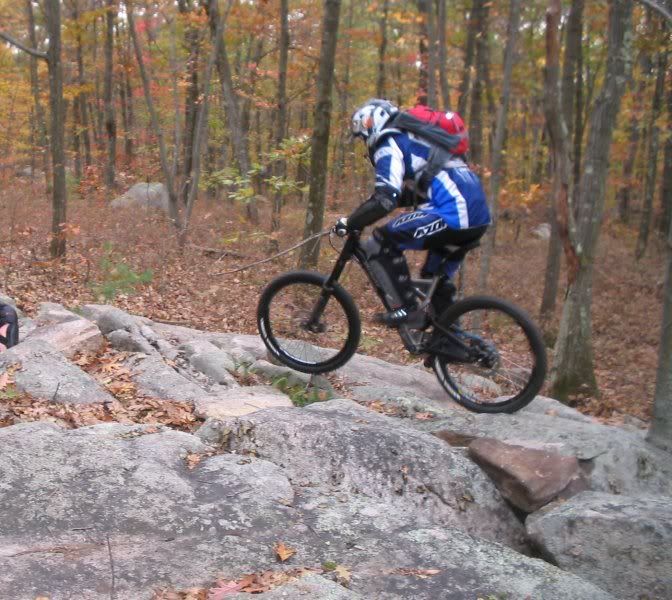 Donny back on his bike on the Rubicon Line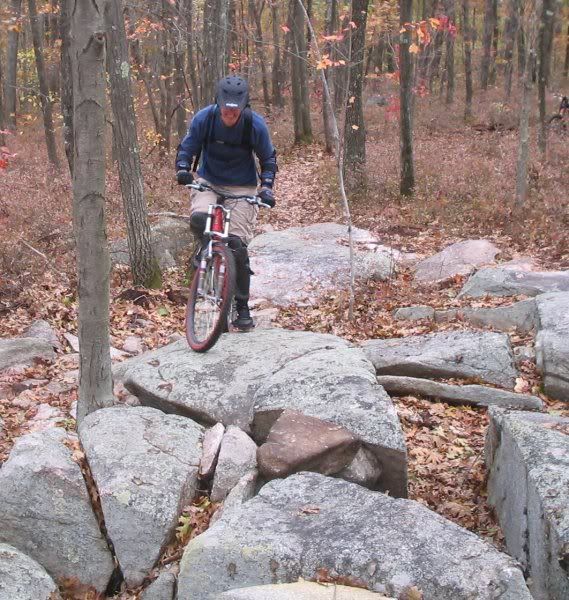 The silver turlte , show why we call it the Rubicon line , some times it wins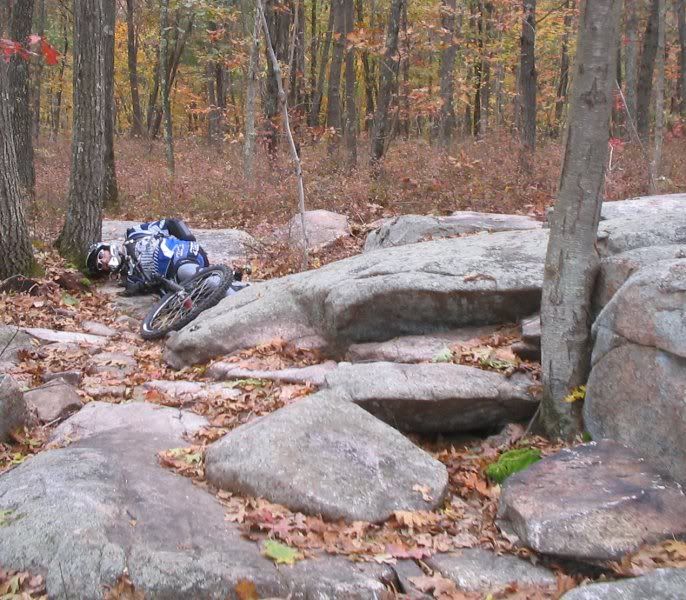 and Final shot Donny taking a Final run on a different line
after this I could not coax any more shots out of my Batteries.